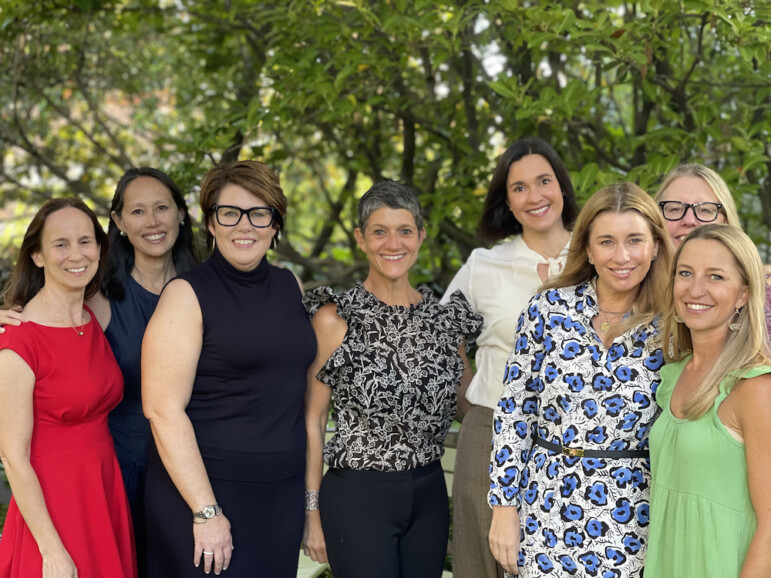 The inaugural Week of Wellness raised over $60,000 to fund Wellness Center staffing & support
On Wednesday, September 27, close to 80 PUSD Wellness Center sponsors gathered to celebrate the Center's 15th anniversary. Hosted by Cortney and Ben Allen at their home, the event was the capstone of the first-ever Week of Wellness (WOW). Throughout the week, fitness studios and instructors offered free classes and activities to community participants who donated to the Wellness Center.
A key component of the PUSD's support structure for middle and high school students, the Wellness Center provides counseling services to students at Piedmont Middle School, Piedmont High School, and Millennium High School. During the 2022-2023 school year, the Wellness Center provided over 2,000 counseling sessions to Piedmont students.
Wellness Center Support Committee volunteer Nicki Gilbert acted as the M.C. for the evening, introducing various speakers. Co-founder Brooke Zimmerman, who helped found the Wellness Center 15 years ago along with a group of local parents, spoke about the needs she saw in the Piedmont student community then. Piedmont High School student Danny Allen also spoke about his experience with the Wellness Center and how it had provided a safe space for him whenever he needed support.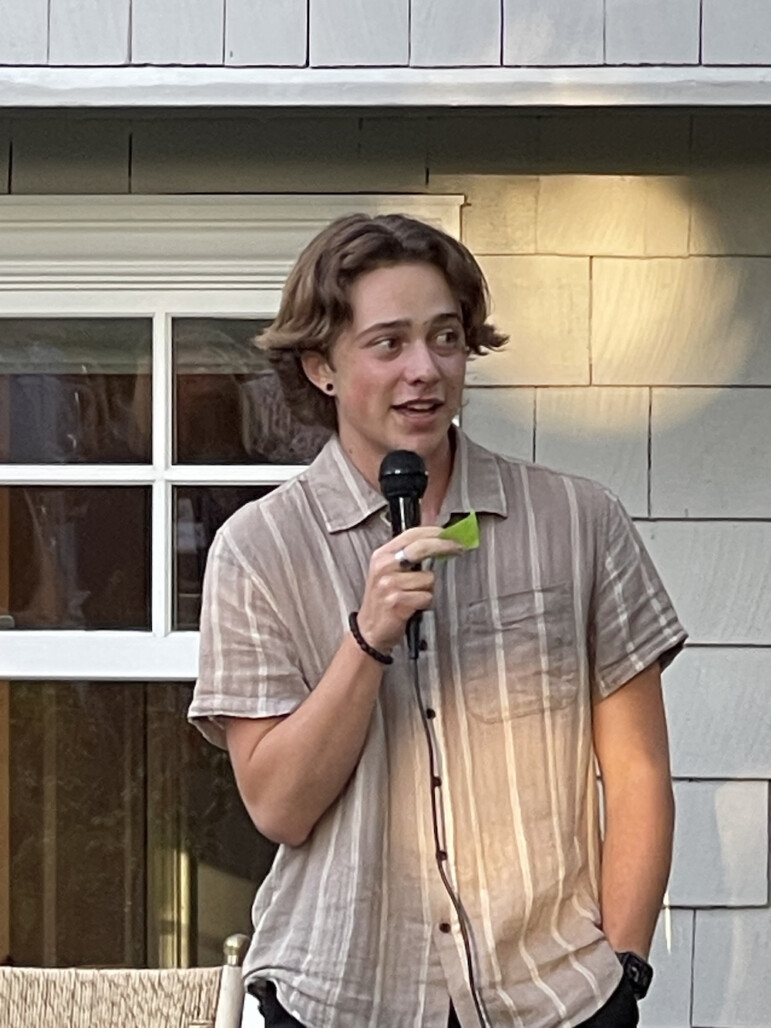 Piedmont High School Assistant Principal Joseph Marik also announced the inauguration of the Brooke Zimmerman Recognition plaque. Each year, the plaque will be engraved with the name of a PUSD middle or high school staff member who has gone above and beyond to support student mental health. The first recognition will be awarded in the Spring of 2024.
"This work is vital," said Marik, as he thanked both Wellness Center clinical supervisors Alisa Croveti and Sari Sanghvi for their work, and donors from the Piedmont community for their contributions. "Your ongoing support is essential to guarantee that we can continue to provide high-quality wellness services to our students.
To learn more about the Wellness Center or to donate, please visit: www.piedmontweekofwellness.org