Our regular police blotter for the week of Oct. 13 will return Friday.
In a social media post on Monday, Oct. 23, the Piedmont Police Department reported that:
On Sunday morning just after 8 a.m., the ALPR cameras alerted dispatch to a stolen silver Hyundai Sonata entering town at Estates Dr. and Park Blvd. While officers were en route, a second alert from the camera on Glen Alpine was received. Officers located the vehicle and attempted a traffic stop. In an attempt to flee, the driver rammed the police car causing major damage to the front end of the vehicle. Officers were able to exit the vehicle and detain the driver. The driver was confirmed to be on probation for vehicle theft with a long list of priors. A search of the vehicle revealed burglary tools and drug paraphernalia.

The driver was arrested for assault with a deadly weapon, attempting to flee, possession of a stolen vehicle, hit and run with injury, and violation of probation. He was booked at Santa Rita Jail without incident.
---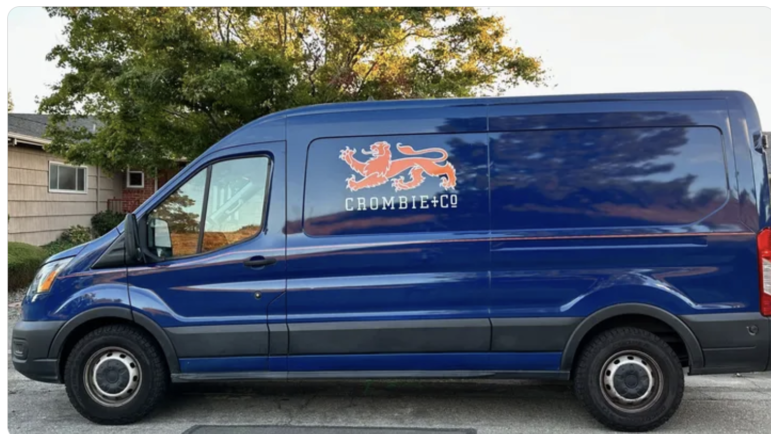 A custom van owned by David Crombie, Piedmont's well-known bartender/caterer/fixer was stolen late Saturday night Oct. 21 from his driveway in Oakland, wiping out his entire tool and catering equipment set-up. Friends who set up a GoFundMe to help him recover from the crime say his van was recovered, but that it was completely cleaned out.
As of Oct. 24 the fund had raised over $21,000.