Piedmont High School's girls tennis team had a busy final week of the regular season. The Highlanders played matches on three consecutive days, taking two of them.
Next up is the West Alameda County Conference Foothill Division championships, to be played the weekend of Nov. 3-4 at Chabot College. Then, NCS team berths will be announced after the seeding meeting on Nov. 5.
On Oct. 24, Piedmont defeated visiting Castro Valley, 7-0. Tanya Kononova beat Justine Fong in the No. 1 singles match, 6-0, 6-0. Carolina Romanczuk nearly did the same at No. 2, defeating Faith George, 6-1, 6-0. Arianna Kortum downed Laina Zhang at No. 3, 6-0, 6-1. And Lila Rosen beat Kasey Mulato at No. 4, 6-3, 6-4.
In doubles, Cecilia DeFazio and Emma Eisemon defeated Nicole Dong and Tasha Schauer at No. 1, 6-2, 6-0. Maddie Tran and Samantha Huynh beat Madisen Lee and Clarissa Sun at No. 2, 6-1, 6-1. And Inara Mehta and Abigail Call won the only three-set match of the day at No. 3, outlasting Olivia Shirley and Sabrina Zhang, 6-1, 6-7 (4), 10-1.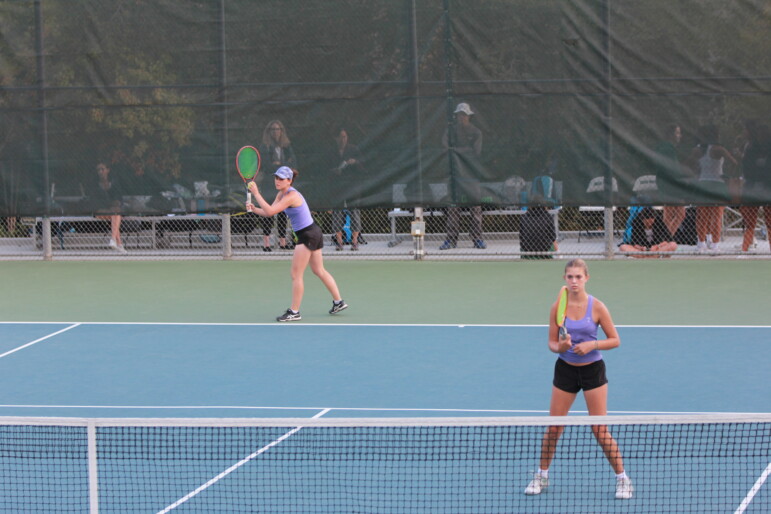 The next day, the Highlanders defeated Berkeley on the road, 5-2. Kononova beat Sam Lopatin at No. 1 singles, 6-3, 6-1. Romanczuk handled Erin Liao at No. 3, 6-2, 6-2. Kortum defeated Sophie Cranley at No. 4, 6-1, 6-2. And Berkeley's Elliott Schrag took down Kate Jumper at No. 2, 6-3, 6-0.
In doubles, DeFazio and Eisemon beat Ariana Alharazy and Malika Treynor at No. 1, 6-3, 6-4. The Yellowjackets' Vera Ertel and Naia Valenzuela-Aperribay downed Tran and Huynh at No. 2, 6-3, 6-2. Mehta and Call defeated Maya Gearen and Sarah Marsh at No. 3, 6-3, 6-0.
On Oct. 26, Piedmont fell at home to Bishop O'Dowd, 4-3. The Dragons handed the Highlanders both of their league losses this season.
This time, the teams split the singles matches. Bishop O'Dowd was stronger at the top, with Polina Marakhtanova defeating Kononova at No. 1, 6-1, 7-6 (6). Ceci Weible beat Jumper at No. 2, 3-6, 6-4, 6-1. Piedmont's Romanczuk beat Diya Shah at No. 3, 5-7, 7-5, 6-1. Kortum downed Lara Lancaster at No. 4, 1-6, 7-6 (4), 6-1.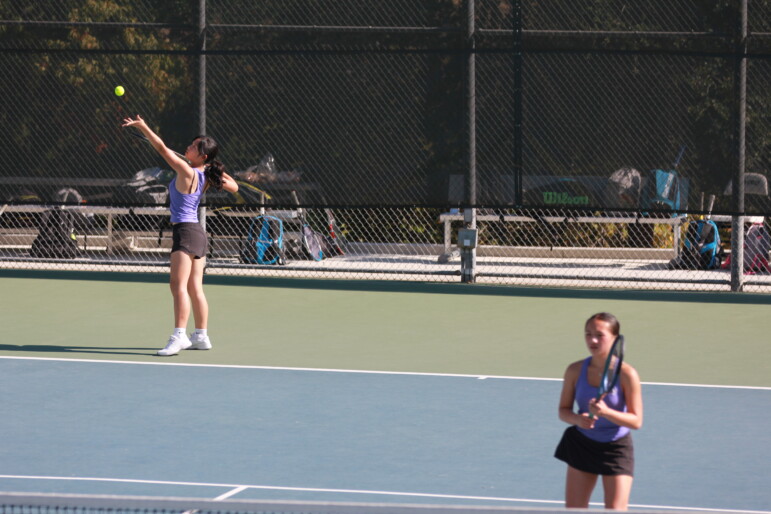 Tran and Huynh beat Ava Taner and Ayla Akcaoglu in the No. 2 doubles match, 6-3, 6-2. But it was not enough as the Dragons won the other two. Leyla Akcaoglu and Ashley Carroll defeated DeFazio and Eisemon at No. 1, 6-4, 6-4. Liyat Kifle and Claire Moody downed Mehta and Ellie Broscow at No. 3, 7-5, 0-6, 7-5.
Piedmont finished the regular season 12-7, 6-2 WACC Foothill Division.