The Piedmont High School girls tennis team continued its West Alameda County Conference schedule by splitting a pair of matches with Bishop O'Dowd and Lick-Wilmerding after defeating Berkeley.
The Highlanders lost at Bishop O'Dowd on Oct. 10, 5-2. Carolina Romanczuk beat Diya Shah in the No. 3 singles match, 6-4, 6-4. Arianna Kortum defeated Ashley Carroll in No. 4 singles, 7-5, 7-5.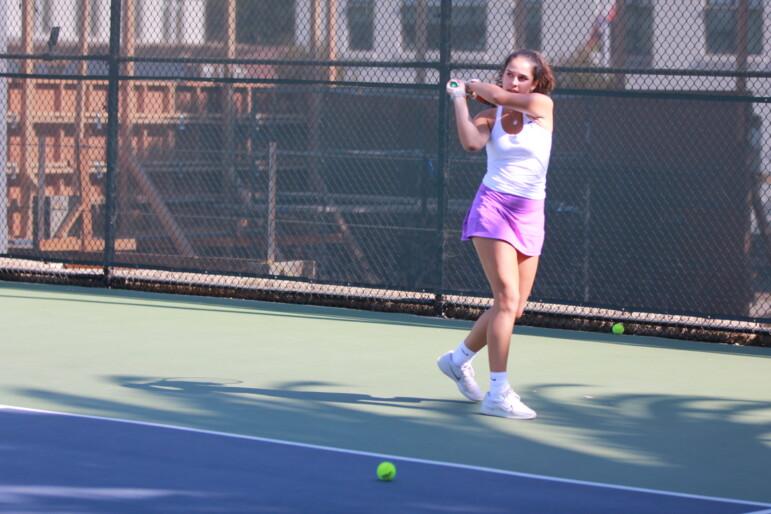 The Dragons took the top two singles matches. Polina Marakhtanova downed Tonya Kononova at No. 1, 6-1, 6-1. Ceci Weible beat Kate Jumper at No. 2, 6-1, 6-2.
Bishop O'Dowd swept the doubles matches with Leyla Akcaoglu and Lara Lancaster defeating Cecilia DeFazio and Emma Eisemon at No. 1, 6-2, 4-6, 6-4. Ava Taner and Ayla Akcaoglu outlasted Maddie Tran and Samantha Huynh, 6-2, 6-7 (3), 6-3 at No. 2. Liyat Kifle and Claire Moody beat Inara Mehta and Abigail Call in the No. 3 match, 6-2, 5-7, 6-2.
On Oct. 12, Piedmont defeated Lick-Wilmerding, 6-1. Kononova bounced back to defeat Maahir Gupta at No. 1 singles, 6-1, 6-2. Romanczuk beat Gigi Donohoe at No. 2, 6-1, 3-6, 10-7. Kortum downed Marissa Miyaki at No. 3, 7-5, 6-2. Lick-Wilmerding's Jocelyn Gursky defeated Ellie Broscow at No. 4, 6-0, 6-0.
In doubles, DeFazio and Eisemon defeated Emmie Hou and Leela Gargulay at No. 1, 6-4, 6-0. Tran and Huynh beat Mica Schillinger-Hyman and Madeline Hsieh at No. 2, 6-1, 6-0. Mehta and Call handled Hanna Lim and Nyara Afshar at No. 3, 6-2, 6-2.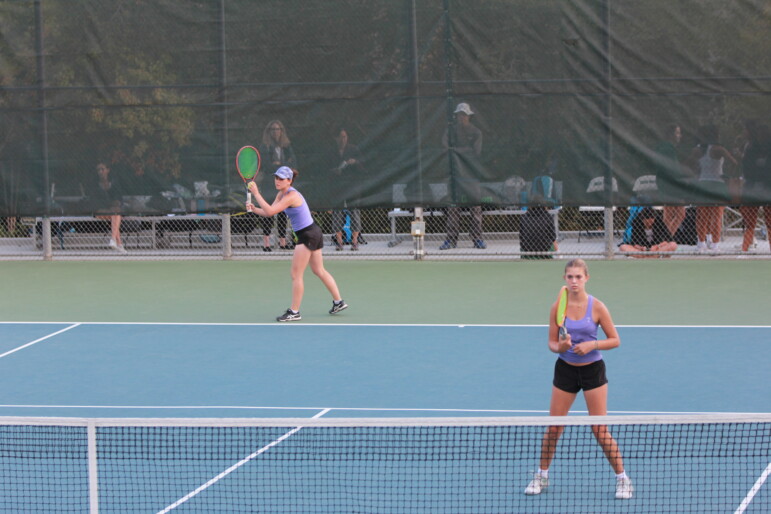 On Oct. 5, the Highlanders defeated Berkeley, 6-1. Kononova downed Ariana Alharazy at No. 1 singles, 6-2, 6-0. The Yellowjackets got their point from No. 2 singles with Sam Lopatin beating Jumper, 7-5, 7-6 (2). Romanczuk beat Elliot Schrag at No. 3, 3-6, 6-3, 6-1. Kortom won the No. 4 match over Erin Liao, 6-1, 6-3.
Tran and Huynh beat Vera Refel and Sophie Cranley in the No. 2 doubles match, 6-2, 6-4. Mehta and Call defeated Maya Geaken and Sarah Meesh at No. 3, 6-2. 6-0. In the No. 1 match, DeFazio and Eisemon won over Malika Treynor and Naia Valenzuela-Aperribay when the latter team had to retire. DeFazio and Eisemon led the first set 3-2 when it was called.
The Highlanders were next scheduled to face Castro Valley on the road on Oct. 18 and Alameda at home on Oct. 20.