Piedmont High School's girls tennis team swept host Alameda on Oct. 3, posting a 7-0 victory in the West Alameda County Conference opener.
Tanya Kononova won the No. 1 singles match over Juliana Johnson, 6-1, 6-4. Kate Jumper came from behind to take the No. 2 match over Hannah Kim, 1-6, 6-1, 7-6 (3).
"The third set was a battle with both girls trading strong groundstrokes but Kate's were a little more penetrating and she dominated the tiebreak winning it 7-3," Highlanders coach Jim Landes said.
Carolina Romanczuk beat Renata Serna at No. 3, 6-4, 6-1. And Sophie LaForte outlasted Mia Johnson at No. 4, 7-6 (5), 1-6, 10-8.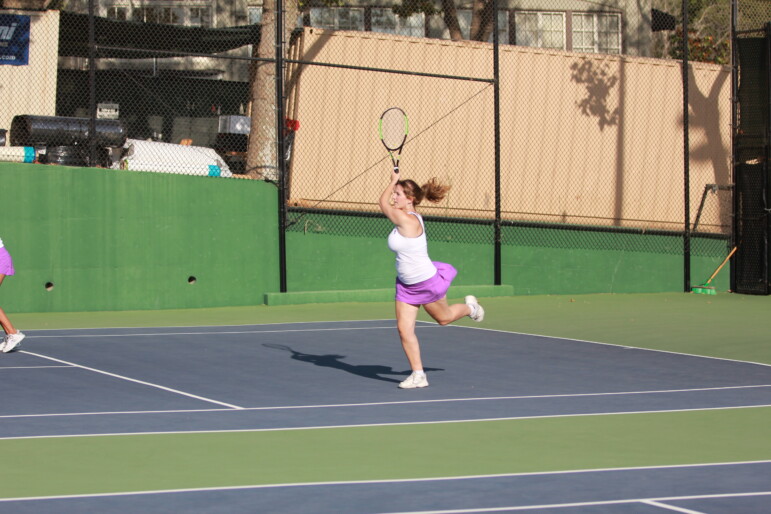 In doubles, Cecilia DeFazio and Emma Eisemon defeated Natalie Wong and Sara Jallali in the No. 1 match, 6-4, 2-6, 6-3. Maddie Tran and Samantha Huynh beat Abby Moore and Sophie Featherstone at No. 2, 7-5, 6-3. Ellie Broscow and Inara Mehta downed Lindsay Gilbert and Lauren Yee at No. 3, 7-5, 6-1.
On Sept. 27, Piedmont fell to University-San Francisco 5-1 in Golden Gate Park. The matchup was a battle of two programs that perennially go deep into the North Coast Section Division 2 playoffs. University is the defending champion while Piedmont has won the team title six times.
Kononova had the Highlanders win in the No. 1 singles match, beating Avery Fringer, 6-1, 6-1. The Red Devils' Alison Conner beat Jumper in the No. 2 match, 6-1, 6-0. Pipere Lin defeated Romanczuk at No. 3, 6-4, 4-6, 10-3. The fourth singles match between Arianna Kortum of Piedmont and Katherine Miao of University did not finish because the court reservations expired, according to Landes. Kortum led the first set 5-3 when the match was suspended.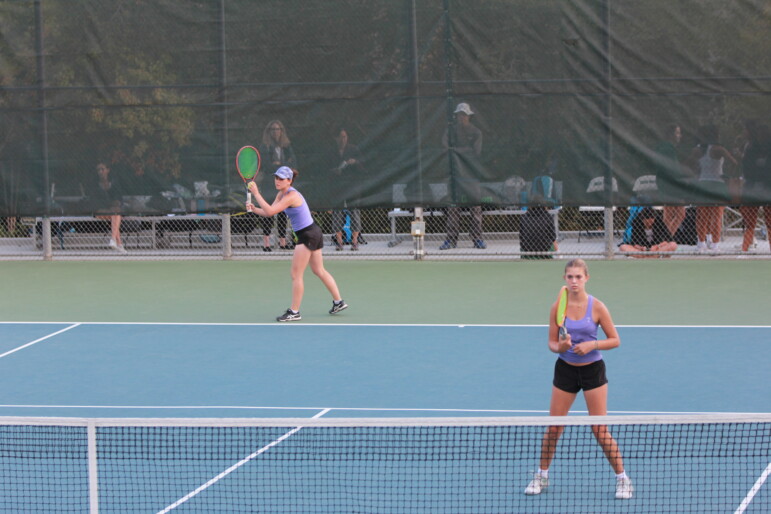 Alara Ozturk and Cece Erhart defeated DeFazio and Eisemon in the No. 1 doubles match, 6-2, 7-6 (3). Antonia Miller and Caroline Miller beat Tran and Huynh at No. 2, 6-7 (7), 7-5, 12-10 in the best match of the day. Drew Taylor and Lauren Conner beat Mehta and Abigail Call at No. 3, 6-0, 7-5.
Piedmont next played Berkeley on Oct. 5.