Piedmont High School's boys water polo team went 1-3 at a tournament in Monterey the weekend of Oct. 6-7.
The Highlanders opened with a 15-8 win over Pacific Grove. George Stein scored five goals and added an assist and a steal. Declan Linnane had four goals and a steal, while Elles Krieckhaus had two goals, two assists and two steals. Peter Krumins, Daniel Banin, Yotem Kariv, and Quincy Scherman each added a goal.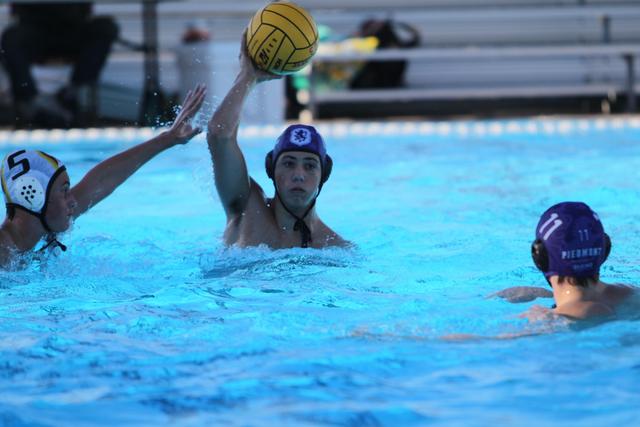 On Oct. 7 Piedmont fell to Carmel, 12-10. The Highlanders took a 3-1 lead after the first quarter, but the Padres won the middle of the match, outscoring Piedmont, 8-3. Stein had three goals, five steals, and an assist to lead the Highlanders. Krumins, Banin, Linnane, Scherman, Charlie Wright, and Leo Hurwitz each had a goal.
Next came a 20-10 defeat to Northgate. The Broncos opened up a 12-5 lead at halftime and never looked back. Burke and Banin each scored three times for Piedmont. Kariv, Linnane, Scherman, and Hurwitz scored single goals.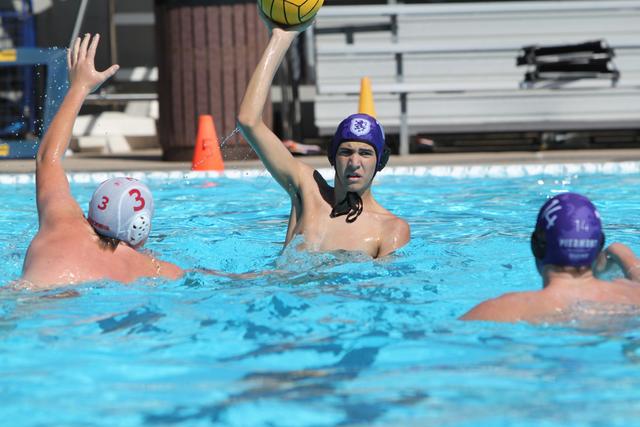 The Highlanders concluded the tournament with a 22-6 loss to Soquel. The Knights raced to a 9-1 lead at the end of the first quarter to take control early. Linnane scored three goals and Krumins, Burke, and Banin each scored once. Soquel was led by seven goals from Malloy Wiens and five from Tucker Graessle.
Piedmont next beat Alameda on Oct. 11, 10-9. No further information was available. The Highlanders faced American-Fremont on Oct. 13 and are scheduled to take on Bishop O'Dowd on Oct. 17.