Piedmont High School's cross country teams got a look at the Woodward Park course where the California Interscholastic Federation championships will be held when they competed in the Rough Rider Invitational on October 13. The Highlanders had a successful trial run, finishing fifth in the girls small school division and sixth in the boys small school division.
Xander Schulte-Sasse finished five in the boys race, completing the 5,000-meter course in 16 minutes, 22.84 seconds. Piedmont coach Steve Zirkelbach said that was the 10-fastest time ever by a Highlander boy on the course.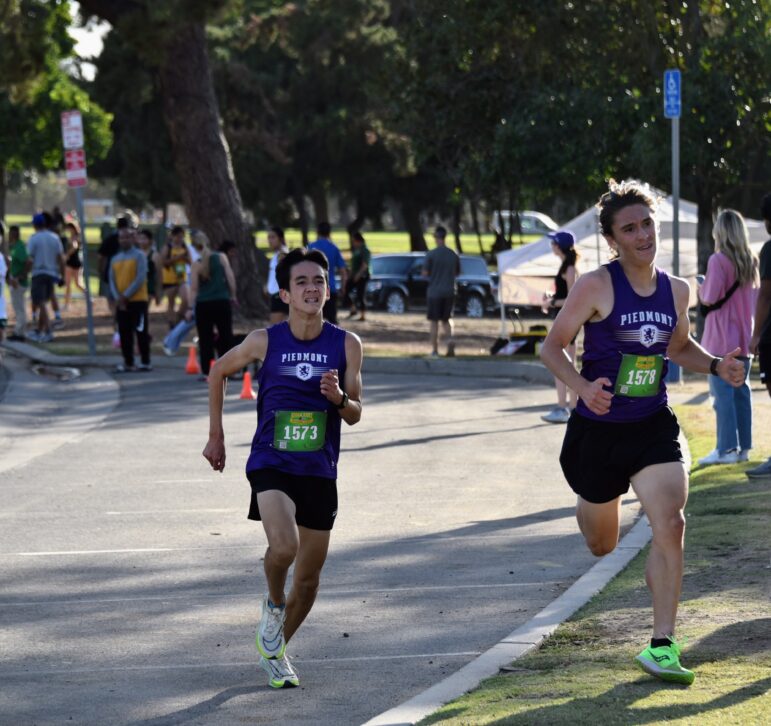 Sebastien Swain and Julien Lee ran 10-11 for the Highlanders in times of 17:06.51 and 17:07.03, respectively. Noah Sohn was 62nd in 18:19.37 while Oliver Horsley was 100th in 18:49.53. Henry Horsley was 124th (19:21.60) and Thomas Ero was 161st (20:17.06).
Piedmont finished with 174 points, just a little behind Pioneer-San Jose (168). Kimball-Tracy was the overall winner of the division with 79 points, getting all five scorers in the top 27 overall.
Pioneer's Carson Hedlund was first overall in 15:32.94.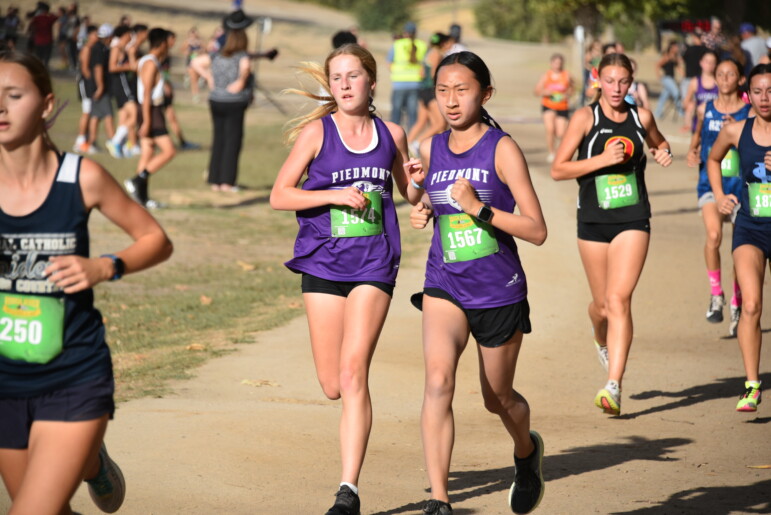 Jamie Schwarz was 15th in the girls small school race in 20:27.60. Skylar Best, who made the state meet last year, was 17th in 20:36.48. Cora Chun took 49th in 22:04.75, Leighton Mand 54th in 22:12.73, and Gladwin Horsley 63rd in 22:37.01. Amalia Gray was 66th (22:48.06) and Caroline Taylor was 83rd (23:21.92).
Piedmont had 154 points, 14 behind Colfax in fourth. Immanuel-Reedley won the team title with 38 points led by Clara Riddle, who was second overall in 19:11.95. Jesse Redding of Colfax won the race in 18:49.03.