Piedmont High School's girls volleyball team came away with a sweep over visiting Alameda on Oct. 13, celebrating the school's annual homecoming match.
The Highlanders won 25-21, 25-23, 26-24. It was the second consecutive win for Piedmont which lifted its record to 7-11 on the season and 5-5 in West Alameda County Conference Foothill League play.
"It was a great game," Highlanders coach Mariah Cardenas said. "I knew the big crowd could potentially be game-changing but I didn't expect the girls to show as much grit as they did."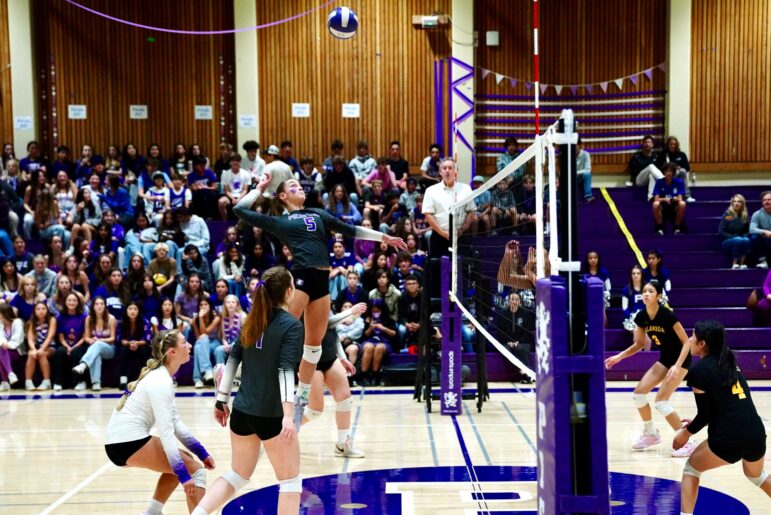 Sadie Towns had 12 kills and Juliana DeYoung had five.
Cardenas said she was happy with how her team played when challenged.
"We caught ourselves in some deep holes the second and third set but each time the group just showed how badly they wanted to win," she said. "I saw some amazing saves that I don't even know if some college kids could manage.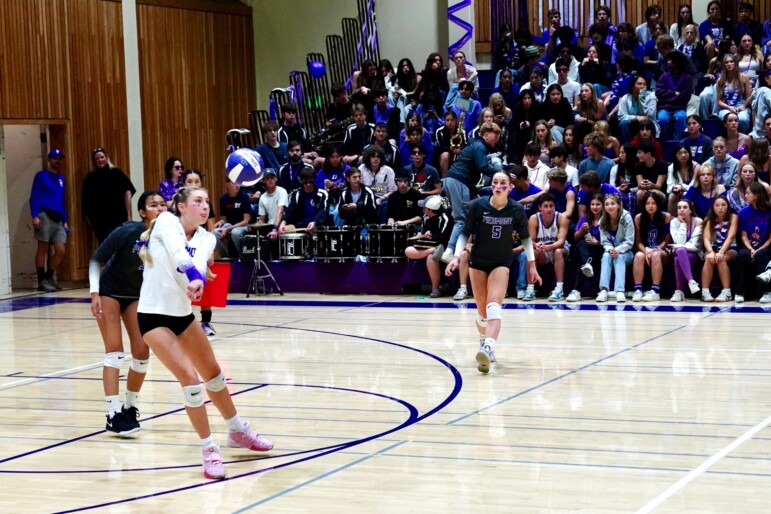 "Sadie, Izzy (Grimmer) and Bauer (Peterson) truly are a trio that should not be underestimated when they are on the court together, ever. It all came down to the effort that showed throughout the entire game. This group of players earned that win and I couldn't have been more proud to watch them flourish into this team they are becoming."
The day before, Piedmont beat San Leandro on the road, 17-25, 25-20, 28-26, 26-24. Town had 11 kills and two aces. Molly Wagener had five aces and four kills. Mira Sachs had nine kills.
Piedmont was next scheduled to play at Bishop O'Dowd on Oct. 17. The Highlanders are scheduled to host Berkeley on Oct. 18.