Sam Shelby and Markos Lagios each had another big game to help lead Piedmont High School's football team to a 35-29 win at Kennedy-Fremont on Oct. 20.
The Highlanders improved to 5-3, 3-1 West Alameda County Conference, Shoreline Division with the win. They next face 0-8 American-Fremont on Oct. 28 at 1 p.m.
Kennedy fell to 5-3, 3-1.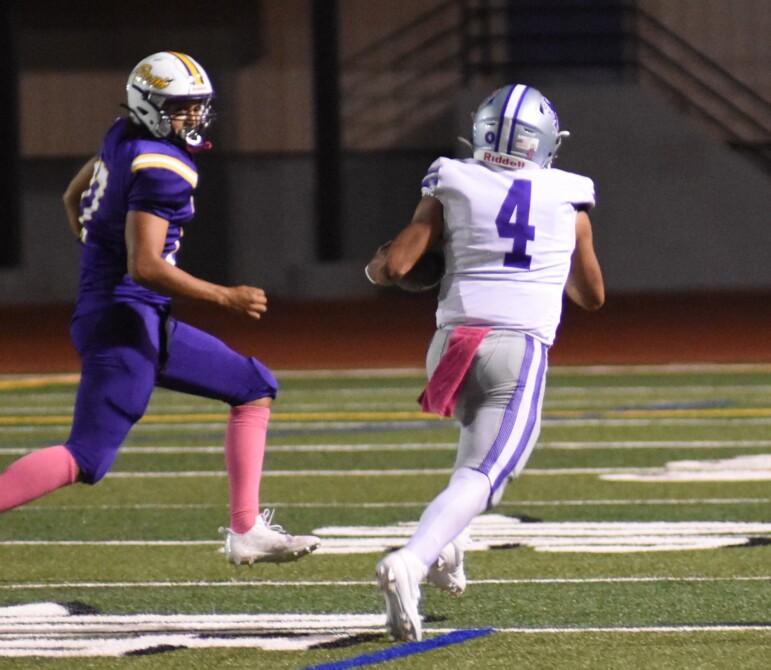 Shelby rushed for 154 yards and caught seven passes for 164 more. He had four touchdowns – two apiece running and catching the ball. Lagios threw for 200 yards and ran for a touchdown himself.
Lagios and Shelby put Piedmont up on the game's first possession, connecting on a 42-yard touchdown pass. In the second quarter, Shelby scored on a 10-yard run and it was 14-0.
Maynard Lorenzo, who rushed for 144 yards on the night, answered for the Titans on a four-yard run. The Highlanders answered immediately when Lagios threw a short pass to Shelby on the right side. The ball traveled about eight yards in the air. But Shelby stepped away from an attempted tackle by Oscar Madrigal Pulido, and cut back towards the middle of the field. He blew by the rest of the defense and turned it into a spectacular 59-yard touchdown reception.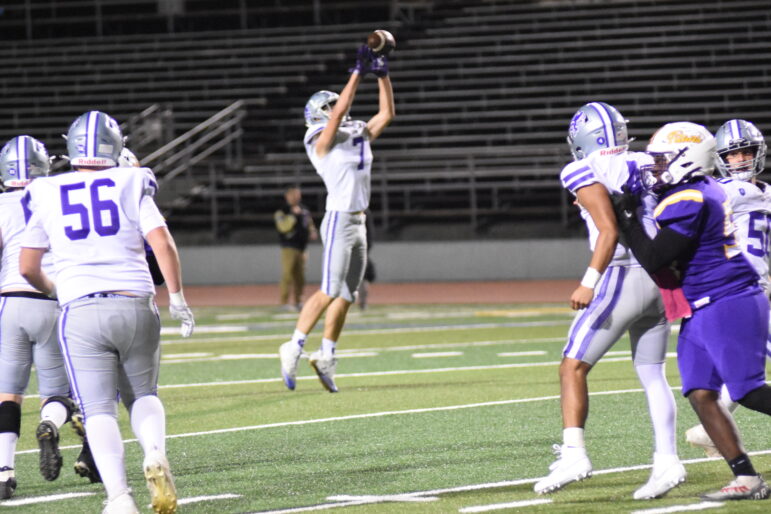 Quarterback Adrian Velasquez scored on a two-yard run late in the half. The conversion was missed and it was 21-13 at the break.
Piedmont recovered an onside kick by Shelby to start the third quarter. That was cashed in by Lagios on a one-yard run. Kennedy again had an answer, driving 83 yards to a score with Velasquez again running it in, this time from one-yard out. The two-point try was converted on a Velasquez pass to Will Dorsey and it was 28-21.
But Shelby had another explosive play up his sleeve, breaking loose for a 49-yard touchdown run on the second play from scrimmage following the kickoff.
Velasquez scored on a two-yard run and then ran the ball in on the two-point conversion, but that was the end of the scoring.
All photos by Steve Long