The Piedmont High School football team defeated host American-Fremont on Oct. 28, 52-30. The win puts the Highlanders at 6-3 on the season. More importantly, they will have a chance to win the West Alameda County Conference Shoreline Division with a win against Newark Memorial on Nov. 3 in the regular season finale.
Piedmont is now 4-1 in Shoreline Division play, tied with Kennedy-Fremont atop the standings. The Highlanders beat Kennedy in Week 8. Newark Memorial is 3-2. Kennedy will play San Lorenzo (2-6, 1-4) in its finale game.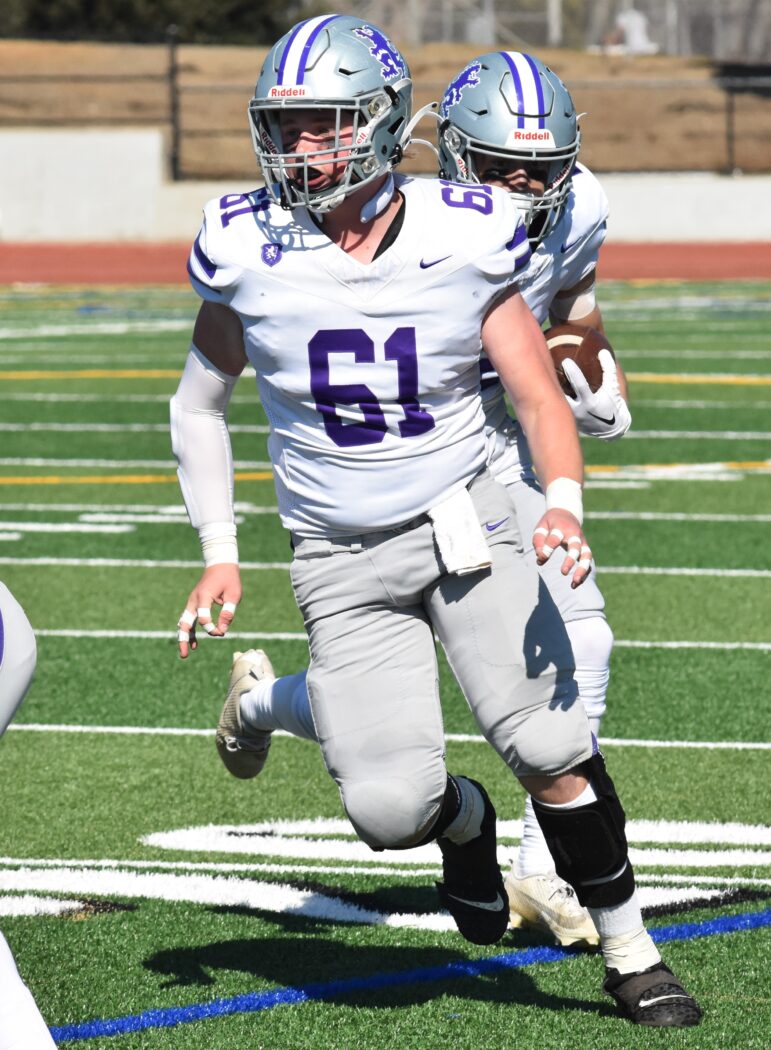 There is a possibility of a four-way tie for first place with Piedmont, Kennedy, Newark Memorial, and Arroyo.
A Highlander win would ensure at least a tie for first place. Piedmont will almost certainly earn a berth in the North Coast Section playoffs either way. The Highlanders last NCS berth came in 2018. There were no NCS playoffs when Piedmont went 6-0 in the spring of 2021 in a season delayed and shortened by the COVID-19 outbreak.
Sam Shelby led the way with touchdowns via a run, a pass reception and a punt return. His 17-yard run gave the Highlanders a 6-0 on their first possession. His 61-yard punt return touchdown made it 12-0 shortly thereafter.
Tommy Ashton scored on a three-yard run just after the start of the second quarter. That made it 18-0. About the only thing Shelby struggled with was his kicking – he missed his first three extra points.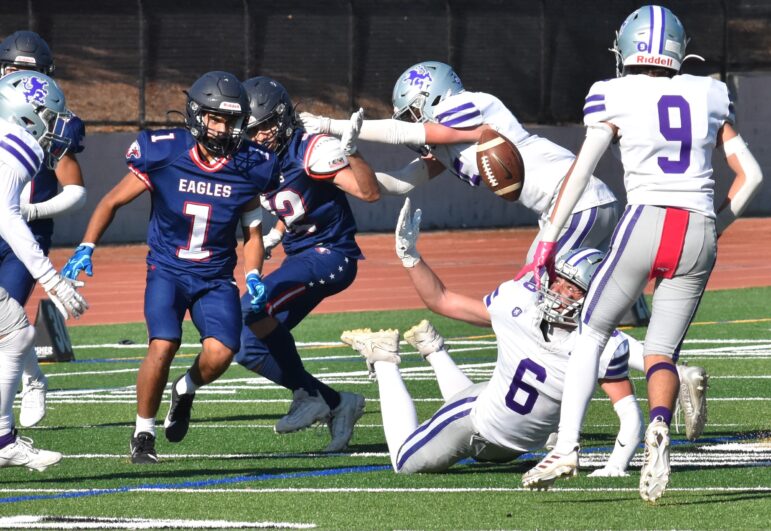 Markos Lagios scored on a 12-yard run in the middle of the second quarter and Shelby nailed the kick for a 25-0 lead.
American (0-9, 0-5) finally got on the board on a 28-yard touchdown run by Jayden Martinez. But Piedmont responded with two more touchdowns before the half. Lagios connected with Shelby on a 13-yard scoring pass. And Shelby recovered a fumble on the ensuing kickoff. That led to a 25-yard touchdown pass from Lagios to Brandon Dicke. It was 39-6 at halftime.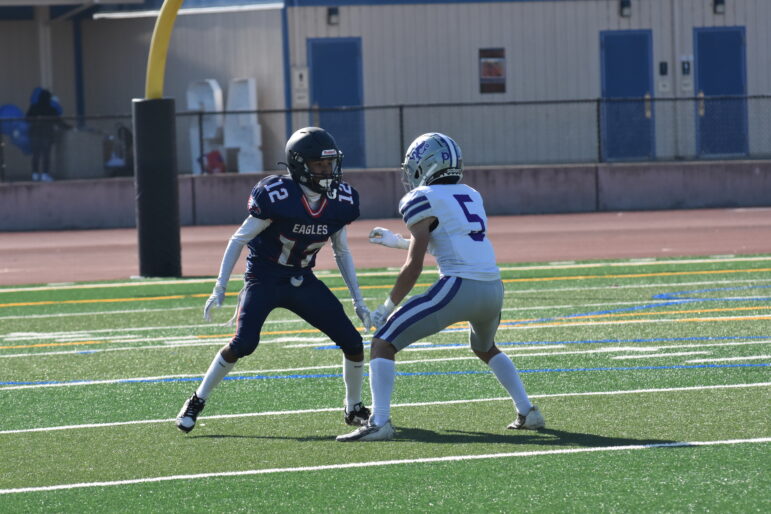 Ashton removed all doubt with a 55-yard touchdown run on the first scrimmage play of the third quarter. He finished with 160 yards and two touchdowns on 11 carries. Lagios was 11 of 16 for 251 yards and three touchdowns on the afternoon. Shelby caught three passes for 73 yards on the day. Dicke caught three for 39.
Danino Corsis completed 12 of 22 passes for 258 yards and four second half touchdowns for American. Martinez finished with 126 yards and the touchdown on 15 carries for the Eagles. Juan Rodriguez caught two pass for 18 yards, both touchdowns.
Piedmont will play at Newark Memorial Nov. 3 with a 7 p.m. kickoff.