The Piedmont High School flag football team lost a pair of games to fall to 2-3 on the season.
The Highlanders played their first non-league match on Oct. 3 at St. Ignatius-San Francisco. The Wildcats prevailed, 24-0. Two days later, Piedmont lost to Berkeley in its first home game of the season, 19-6.
The game at St. Ignatius was played on the full-width of the football field, a first for the Piedmont team. West Alameda County Conference schools have been using fields several yards narrower on the sides. With no set statewide rules yet, leagues have been left to tailor their rules to their schools.
The Wildcats had a potent running game, with quick backs Sophia Sanchez and Maddie Lund tearing up and down the field. Sanchez scored on a 37-yard run on the game's opening possession. Lund made it 12-0 with three minutes left in the first half on an 18-yard run.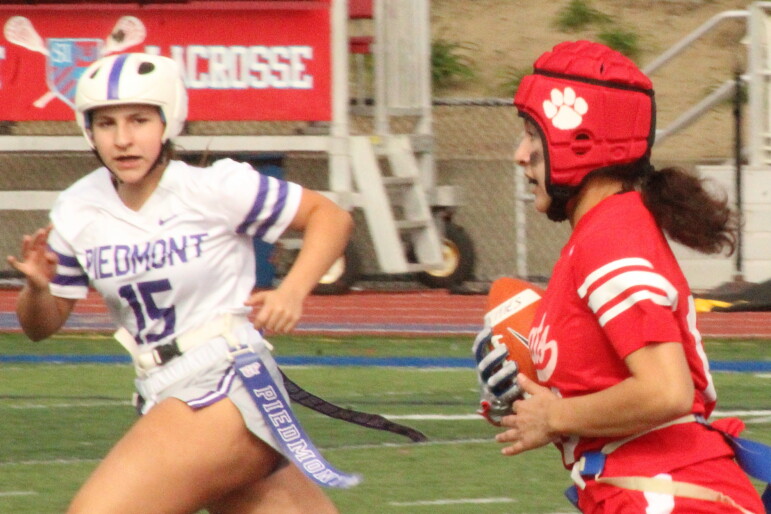 The Highlanders advanced to the Wildcats 26 on a drive in the middle of the half, but an illegal procedure penalty helped stall the advancement. On fourth-and-8 at the 28, a Friedie Schickedanz pass to Miya Fujimoto fell incomplete.
St. Ignatius scored at the end of the half on a four-yard pass from Gianna Galarza to Sanchez to make it 18-0 at the break.
Breion Glaspie scored on a 23-yard run early in the second half to make it 24-0.
"It's definitely fun to play a different league," Schickedanz said. "Especially because flag football's such a new sport. The rules are different, the field is definitely different. This field is a lot bigger than our field, both longer and wider, which took us a second to adjust to. It's fun to play competitive teams because when we face competitive teams, that's how we know what to work on and that's how we get better. And I think that's the most important thing that we're taking away from this game."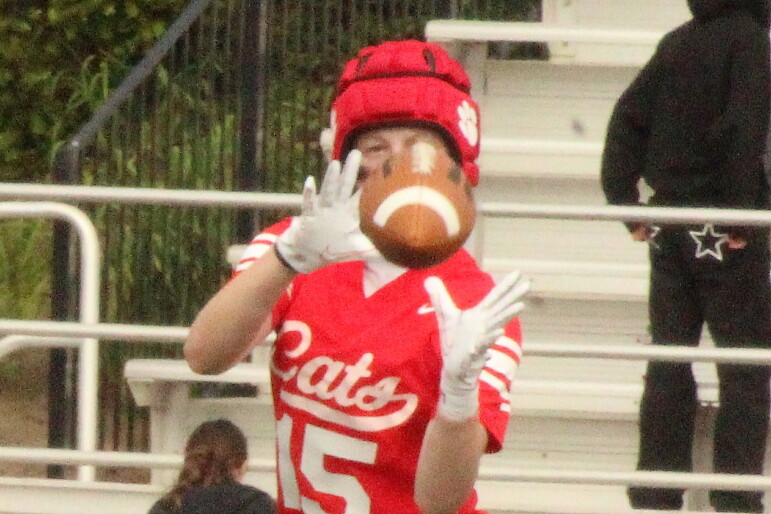 Speaking of fields, the Highlanders played a game on their home field for the first time on Oct. 5. Piedmont's field is laid out in left and center field of the baseball field. It's officially listed at 60 yards long. Teams got first downs every 15 yards instead of every 20 in other games.
Berkeley got a touchdown early and led 6-0 at halftime. Lucy Wheeler then got loose for a long run early in the second half to tie the score. The Yellowjackets got two late scores to foreclose any hope of a Highlander comeback.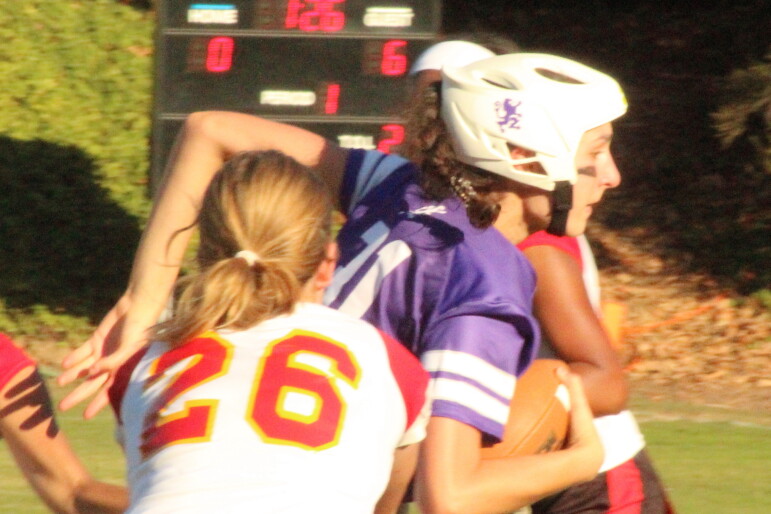 "That was kind of crazy," Wheeler said. "I kind of just blacked out and was just like 'I need to get a touchdown for this team.' I wanted to turn the score around to give us a better chance of winning this game."
When asked if blacking out is Wheeler's running style, she said, "I've got to get there somehow, I've got to go through everyone. I was just looking where the space was and trying to get through those pockets."
She said the play was designed to get the middle open for Wheeler.
"[We wanted to keep] our wides pretty wide, keep the middle open, give that to me," she said. "I just ran right down the middle."
Said Piedmont coach Beth Black, "Lucy has been trying that all season. We've seen her go, we've seen her think about running before she has the ball totally square in her hands and today everything worked together. She's quick. Once she gets the ball, she knows how to turn downfield fast. We're going to keep capitalizing on it."
Berkeley improved to 4-0 on the season.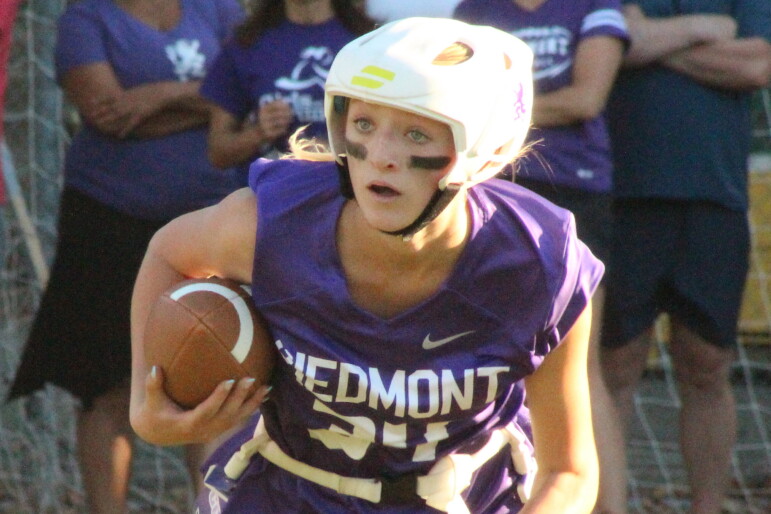 "They've got that really great play in the middle, that short pass that then they flip back to the run to the outside," Black said of the Yellowjackets. "Caught it the first time, saw it, and then did not see it the next time. I think that was the defensive position that I put the girls in.
"They could see it and they just couldn't get to it. So that was a lesson learned."
Black said every week, her team is learning new lessons.
Fans and cheerleaders came out for the historic event and the players were appreciative.
"A lot of adrenaline, a lot of nerves," Wheeler said. "To hear them supporting us throughout the whole thing was really nice."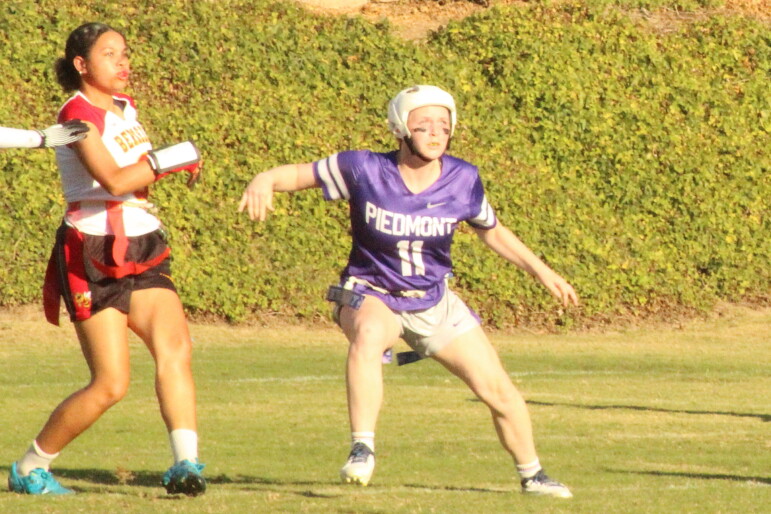 All photos by Damin Esper