The Piedmont High School girls volleyball team continues to play tight matches against good competition in the West Alameda County Conference. But the Highlanders are struggling to get rewarded. On Oct. 5, they fell in straight sets at Castro Valley, 25-23. 28-26, 25-21.
The team is frustrated because it knows how well it can play, such as in a five-set win over Bishop O'Dowd back on Sept. 26, the first time Piedmont had beaten the Dragons in 32 years.
"I think we came in with some energy," Piedmont's Sadie Town said after the match with Castro Valley. "And I think that was good. We came in pretty confident. But we really didn't reach how we played against O'Dowd or how we can play. I think there was still a disconnect with communication."
Said Highlanders coach Mariah Cardenas, "It's the same old song. I think this game we did a little bit of a better job not doing as many unforced errors. That's what I see. And then you look at the stats, the second set we had 16 unforced errors. So 16 points that we just gave them. If we have the amount of errors greater than the number of successes, you're going to lose."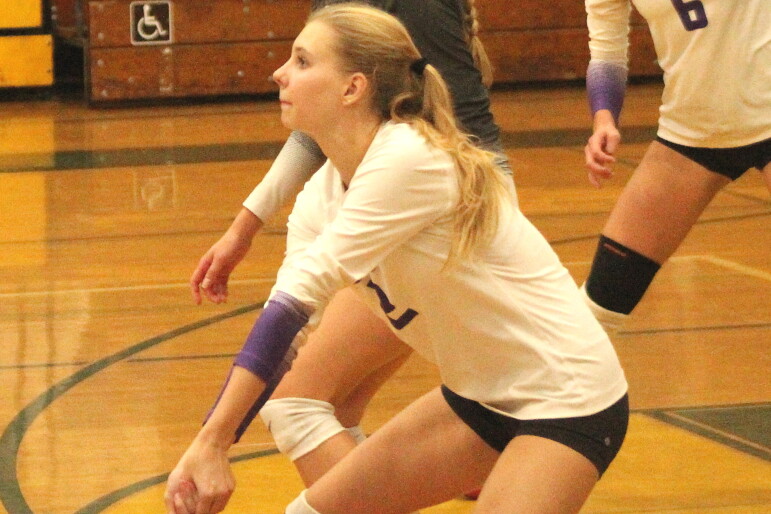 Piedmont had its chances against the Trojans (17-8). The first set was tight early on before Castro Valley opened up leads of 9-6, 12-8 and 17-9. The Highlanders rallied late, closing a 20-12 deficit to 24-23. Town had a beautiful sideways set for a kill during the run. Annika Hattan-Kutter had an ace and Town a kill to cut the score to 24-23. Alas, Hattan-Kutter's next serve was wide for the set.
Piedmont was able to take the lead in the second set as Juliana DeYoung recorded a kill for the first point. Maddy Mullin scored on a pair of nice changeups, one a punch shot and another a soft kill. It was 8-4 and 11-7 early on in favor of the Highlanders.
Castro Valley battled back to tie the score at 17-17. Tessa Smith had a couple of kills along the way for the Trojans.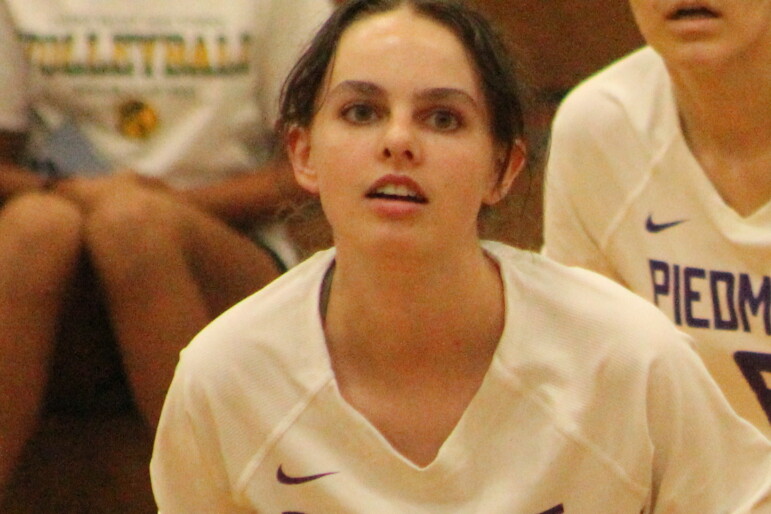 From 17-17, neither squad could get a two-point lead until Castro Valley went up 23-21 on an ace by Lauren Au. Another DeYoung kill kept Piedmont alive. A pair of Trojan mistakes then gave the Highlanders a set point. Mullin blocked Avery Bland to knot the score at 26-26. But a pair of Piedmont errors won Castro Valley the set.
The Trojans won the middle of the third set, taking leads of 11-7 and 13-8. Town blocked a Maddie Lew shot to get the Highlanders moving. Molly Wagener had a block and a spike for consecutive points. A Town spike, DeYoung punch shot and Bauer Peterson ace but the lead to 18-17.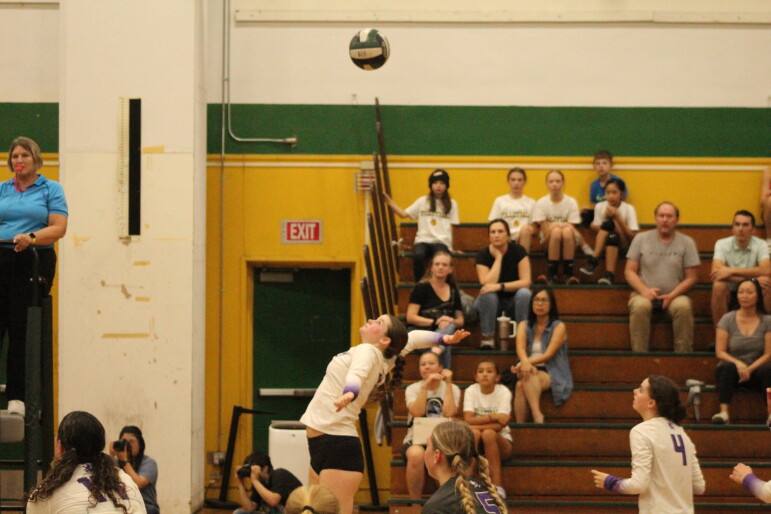 Two Smith spikes sandwiched around a Bland ace pushed the lead back to 21-18. A DeYoung punch shot and a Town block of Ava Hinrichsen cut it to 23-21. But Castro Valley was able to finish it off.
Piedmont lost to Encinal at home on Oct. 3, 25-13, 25-22, 25-19. The Highlanders have now lost three straight since their win over Bishop O'Dowd, which was the school's first since Nov. 5, 1991.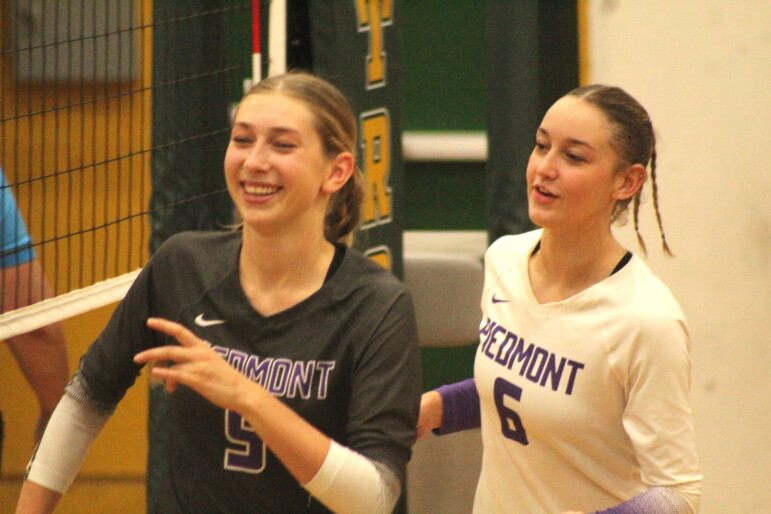 Photos by Damin Esper