Piedmont High School's football team bounced back from a tough loss at Alameda to dominate host San Lorenzo on Oct. 14, 48-20. The Highlanders (4-3, 2-1 West Alameda County Conference Shoreline Division) got big days on offense from Sam Shelby and Markos Lagios.
There was some sloppiness early on as Piedmont lost two fumbles and the Grizzlies lost one. There was also a long Shelby touchdown run that was brought back due to a penalty.
Highlanders coach Jordan Seiden told the team in the postgame huddle that they couldn't make those mistakes in next week's game at Kennedy-Fremont.
"We can put up 48 points pretty quickly and easily," Seiden said. "But you can't wait. We were preaching to them all week, you can't wait to get that first hit off. You've let a team like San Lorenzo, who's got some talent, they've got some kids who play hard, you let them stick around, they're going to stick around. And that's what they did.
"Putting up 20 points on us, we didn't give up 20 to Alameda. That was kind of frustrating, it was frustrating to not play up to our potential on defense."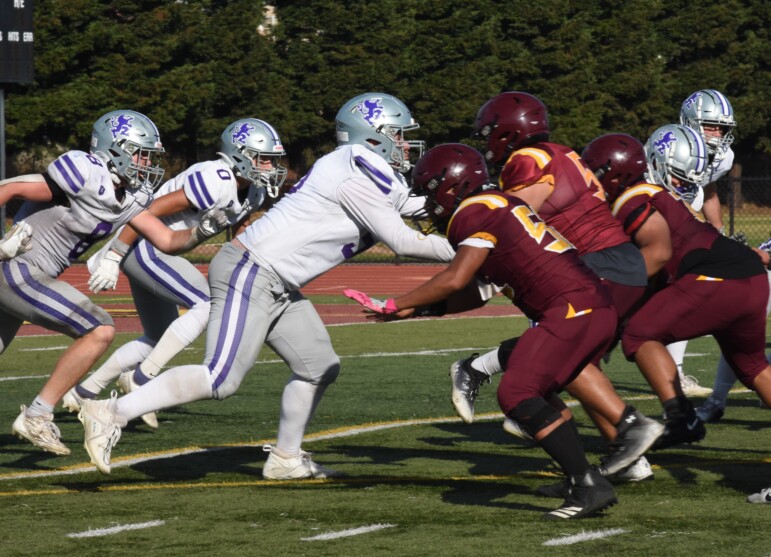 He added that he thought it was the worst game the defense had played all year.
"We completely understand that," Shelby said. "We know that if we come out in one of these other weeks against one of these other teams and play the way we did today, we might not get the same result. We know that we played down to the other team's level and we need to really walk into every week with the same mentality of: we're no better than them, they're no better than us, we've got to fight hard from minute one to the last second."
But once the offense got going, everything worked out fine. Nathaniel Bynum had a 51-yard touchdown run in the first quarter to give San Lorenzo a 6-0 lead. Piedmont responded with a six-play, 73-yard drive. That included Shelby's negated 61-yard run. No problem. Lagios hit Shelby for a 25-yard touchdown pass. Shelby's conversion put the Highlanders up for good.
"As a team, we played super-solid," Shelby said. "I think we had a slow start but towards the end, we applied our offense and kind of ran things the way we wanted to and needed to.
"One play doesn't go my way, I feel I move on to the next. It's a long game, four quarters. Something goes wrong in the first quarter, you've got to shake it off and move on to the next opportunity."
Derek Schleuning forced a fumble by Grizzly running back T.J. Mauia and Albert Bellingrath recovered for Piedmont. That resulted in an 85-yard scoring drive, capped by Lagios's 44-yard pass to Bellingrath.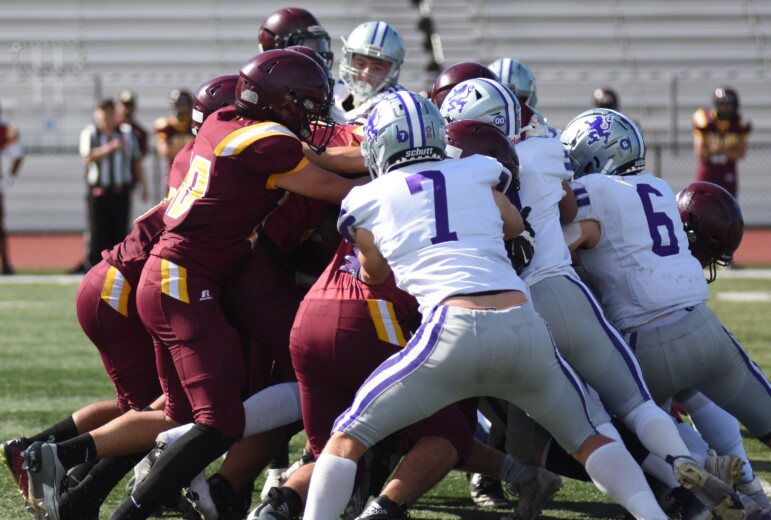 A Miguel Long interception of Nomeneta Filimigo got the ball back and Shelby cashed in the turnover on a four-yard run. The score was 20-6 at halftime.
Lagios hooked up with Shelby for a 23-yard touchdown pass on the first possession of the third quarter. Another fumble by San Lorenzo led to a 51-yard touchdown run for Shelby and it was 34-6.
"I kind of came out to the left side and I was following my blockers and I waited for the hole to develop. Then I shot the hole and there was a guy going to cut me off, and I sort faked inside and went back outside and he almost got me out, and I was kind of tripping on the sideline but I stayed in," said Shelby.
Shelby finished with 11 catches for 148 yards and two touchdowns and rushed for 79 yards and two scores on four carries. Lagios was 16 of 20 for 231 yards and four touchdowns.
Seiden wasn't happy with the defense but it strangled San Lorenzo's passing game all afternoon and forced three turnovers. It also got a pair of sacks, including one from Ben Breber, better known as a tennis player. He came out late at the urging of some of his teammates and was playing in just his third game.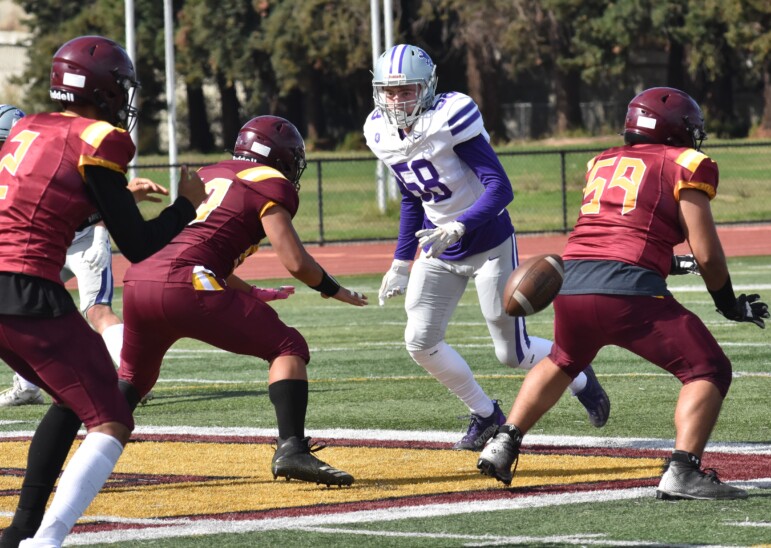 "One of my best friends on the team, Emmett Maxwell, he told me to come out and play and he really hammered it home," Breber said. "I had thought about it but never seriously considered it."
Breber is playing on both lines due to injuries and the small roster – Piedmont suited up 17 against San Lorenzo.
"I didn't expect that but I'm glad the way it has turned out," he said.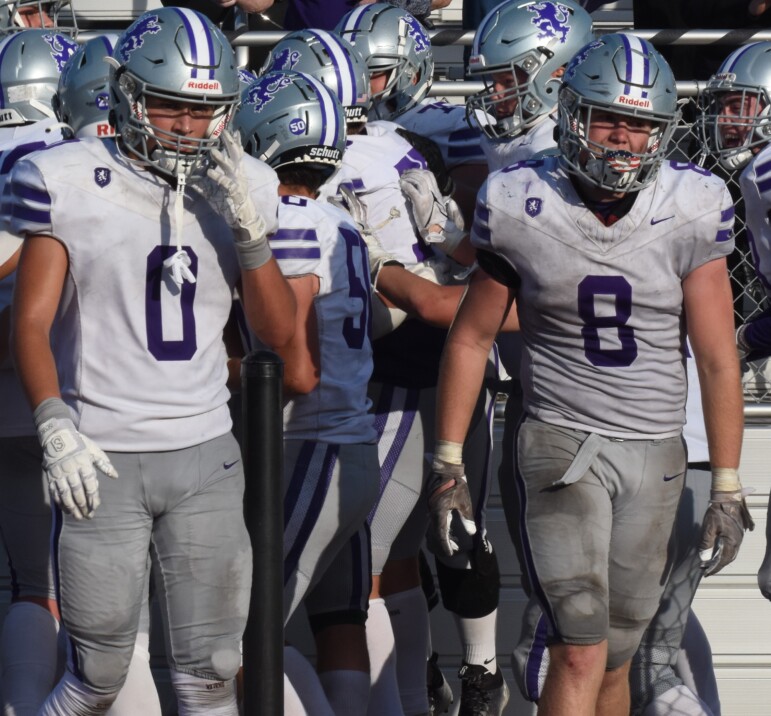 All photos by Steve Long