This week, the Bay Area film festival scene presents fans with a cinematic fantasy and a scheduling problem. How so?
At one point, there will multiple film festivals underway at the same time, with screenings from San Jose to San Rafael.
Pass the Remote admits it's hard to choose from this embarrassment of riches, but we'll nonetheless pinpoint highlights from the 13th annual Albany Film Festival (Oct. 12, Oct. 14-15), the Drunken Film Festival (through Oct. 13), the Green Film Festival of San Francisco (Oct. 12-22), the Silicon Valley Jewish Film Festival (Oct. 15-29), and the Mill Valley Film Festival (through Oct. 15; streaming after). 
---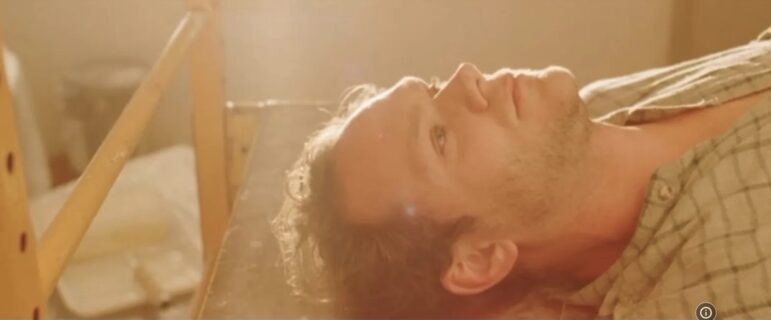 Green Film Festival
Screens: Roxie Theater, 3117 16th St., San Francisco; many selections stream Oct. 12-22 
Tickets: $15-$17 per screening, $75-$125 for passes, $10 for streams  
Info: sfindie.com
A few highlights: In a novel move, the environmentally conscious festival kicks off with a narrative feature, "Stay at Conder Beach" (6:15 p.m. Oct. 13). Set in a down-on-its-heels Gulf Coast vacation town, director Aaron Khandros' feature stars Joseph Cross ("Lincoln," "Licorice Pizza") as Jordan, a wary resident who sounds the alarm due to a series of suspicious deaths with ominous implications.
More interested in documentaries? You're in luck. Richmond's Maren Poitras offers a fresh spin on a topic of national importance: the debt ceiling. Her "Finding the Money" focuses on economists who offer a fresh approach to dealing with the issue. It screens at 6:15 p.m. Oct. 19.
Another intriguing selection from the festival's 50+ features and shorts is John McDonald's "Call Me Mule," a documentary about the on-the-go John Sears (aka Mule), a 65-year-old wanderer who has journeyed for decades across the U.S., sometimes getting into trouble, with three mules as his traveling companions, three mules. It screens along with the 12-minute short "Restoring the Spirit of Place" about confederated Salish and Kootenai tribes' award-winning ways of protecting wildlife and natural resource management, at noon Oct. 14.
Should you be a fan of the National Park system (and who isn't?), director Brendan Hall's film about his road trip with his childhood best friend (a 10,000-mile jaunt in which they see many parks as part of the National Park Service's centennial celebration) is ideal fare. "Out There: A National Parks Story" screens with Carlos Mason's rock-climbing-focused short "Sending" at 6:15 p.m. Oct. 18.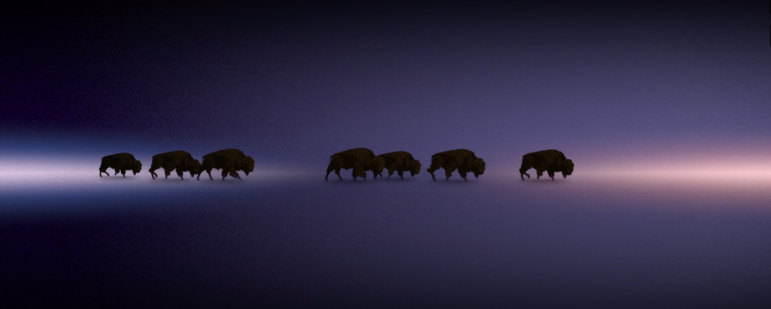 ---
Albany Film Festival
Screens: Rialto Cinemas Cerrito, 10700 San Pablo Ave., El Cerrito (since Landmark's Albany Twin theaters shuttered)
Tickets: $13 per screening; $30 pass
Info: https://www.albanyfilmfest.org/albany-filmfest-2023
Highlights: The Albany Green Docs selection (7 p.m. Oct. 13) features four short environmentally focused documentaries, including Joan N. Hamilton's 35-minute portrait of a committed Bay Area environmental hero and mover and shaker. "The Long Game: How Robert Doyle Shaped the East Bay" peers into his influence, his years in Concord and his passion for gardening and Mount Diablo. Another standout is in the festival's Connections program at 10 a.m. Oct. 15. Among the offerings is the world premiere of Grace Anna Walcott's 43-minute inspirational "River of Life," which takes a thoughtful look at the benefits of a 10-week drama therapy workshop that addresses the impact damaging stereotypes have on the LGBTQ+ community.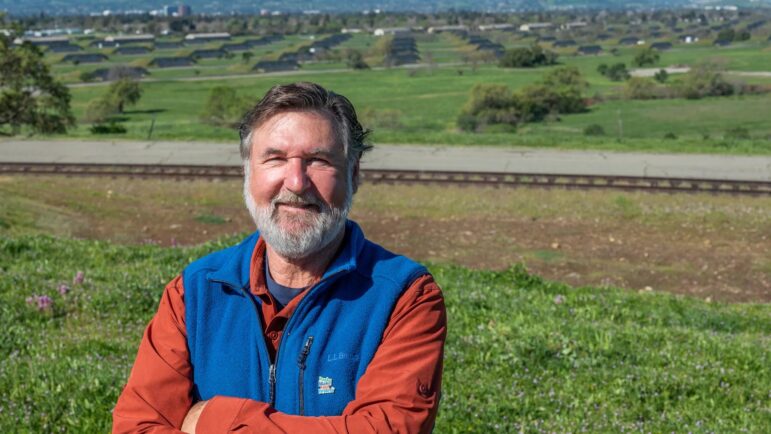 ---
Drunken Film Festival (Oakland)
Screens: Stay Gold Deli, 2635 San Pablo Ave. on Oct. 9; Telegraph Beer Garden, 2318 Telegraph Ave. on Oct. 10; Temescal Brewing, 4115 Telegraph Ave. on Oct. 11; Eli's Mile High Club, 3629 Martin Luther King Jr. Way on Oct. 12; and Continental Club, 1658 12th St. on Oct. 13
Tickets: Free
Info: https://www.drunkenfilmfest.com/oakland
One Bay Area highlight: The eclectic sixth annual event (a collection of various genres and forms) includes a powder keg of shorts from nine Bay Area filmmakers. San Franciscan Dominic Mercurio's 22-minute narrative "He Won't Belong" reveals a talented, up-and-coming filmmaker with a distinct vision and a confident grasp for creative, visual storytelling. His sexy and atmospheric two-hander is polished, well-acted, and beautifully shot. It's about a man named Theo (Joel DeCandio) who offers a ride during a downpour to the downtrodden Connor (Cole Doman), who's walking on the side of the road; the gesture results in the troubled San Franciscan staying at Theo's Sea Ranch home. Don't miss it; it screens Oct. 13 at the Continental Club. 
---
Silicon Valley Jewish Film Festival
Screens: ShowPlace ICON Theatre, 2575 California St., Mountain View; Oshman Family JCC, 3921 Fabian Way, Palo Alto; also dozens of virtual offerings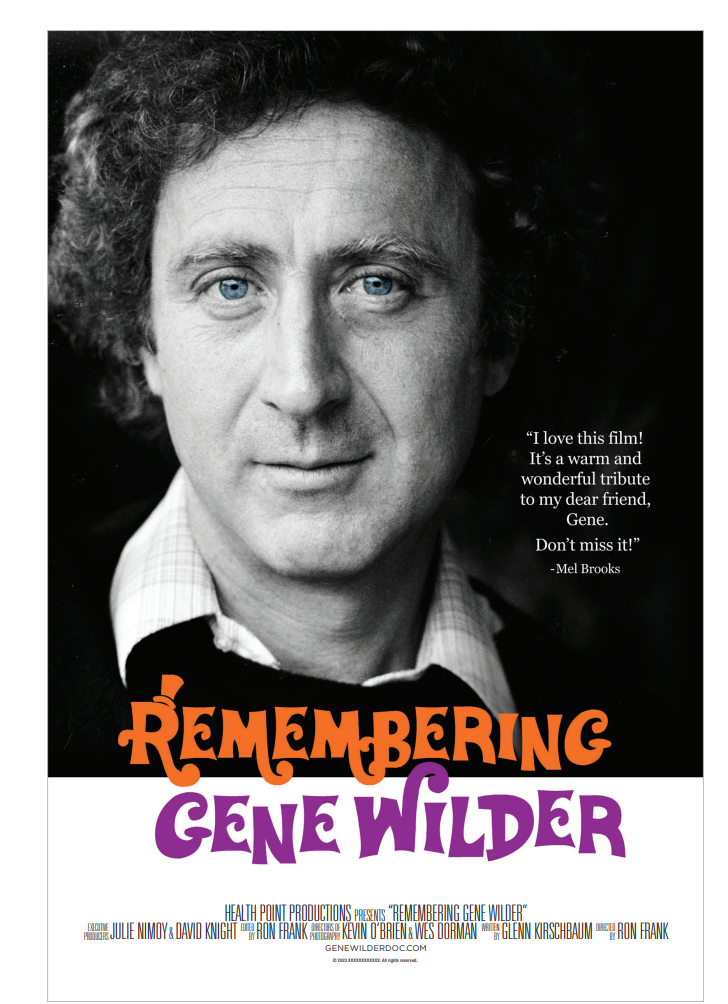 Tickets: $40 in-person; $18 for virtual screenings
Info: https://www.svjff.org/
A few highlights: In the 32nd annual event, the family favorite "Willy Wonka & the Chocolate Factory" and the hilarious 1974 Mel Brooks comedy "Young Frankenstein" are topics in director Ron Frank's "Remembering Gene Wilder," which includes numerous clips as well as interviews. A Q&A with the director of the winning tribute is on opening night, starting at 7 p.m. Oct. 15 at the ICON.
The closing night selection (7 p.m. Oct. 29) is also an invigorating tribute to an icon, the late political mover and shaker and activist Bella Abzug. "Bella!" director Jeff Lieberman will attend and answer questions after the screening at the ICON.  
---
The 46th Mill Valley Film Festival
Screens: Christopher B. Smith Rafael Film Center in San Rafael, CinéArts Sequoia in Mill Valley, Berkeley Art Museum, and Pacific Film Archive in Berkeley 
Tickets: $8 to $16.50 per screening (special events cost more); $8 for streams
Info: mvff.com
A few highlights: In its final week, the festival shows some of its most anticipated titles, including Bradley Cooper's "Maestro," the actor-turned-filmmaker's black-and-white Netflix biopic in which he plays the late iconic composer Leonard Bernstein. Generating award buzz, it closes the festival on Oct. 15.
Another film garnering buzz is Cord Jefferson's comedic adaptation of author Percival Everett's "Erasure." Jeffrey Wright stars as a frustrated novelist who discovers the publishing industry isn't as enlightened as it thinks it is. "American Fiction" screens at 6:30 p.m. Oct. 11 at the Sequoia (with Jefferson present) and again at 3 p.m. Oct. 13 at the Smith Rafael Center.