There's the adage "a picture's worth 1,000 words," but when it comes to 17 portraits, each connected to a personal narrative ripe with cultural expression and identity, the word count is arguably immeasurable.
"It's their history through their own words—each one has a very unique story to share. It's the first time they've actually come out and spoken about their history, their culture," said Bay Area photographer and documentarian Kirti Bassendine, whose exhibition, "Contemporary Indigenous Voices of California's South Coast Range," opens Oct. 7 in the de Young Museum's Kimball Education Gallery in San Francisco.  
The show features 17 portraits of people from the Indigenous community from the San Francisco Peninsula south to San Luis Obispo and Morro Bay, a region including the Santa Cruz mountains, Monterey Bay, and lower Salinas Valley.  
"One of the exceptional aspects of this project and Kirti's work is her ability to bring so many community members together, and really to kind of a singular purpose," said Christina Hellmich, the de Young's curator in charge, in the Department of the Arts of Africa, Oceania and the Americas.  
Bassendine connected with 10 Indigenous groups—specifically, two nations, three organizations, and five tribes. She spoke at length with two members from each "cultural group" and took photographs of them, documenting their lives and experiences. 
"It's really hard to fathom that this hasn't been done before—that nobody's actually taken the time to hear about the first peoples of California in this area," said Bassendine. "I think this project is really, really important for educational [purposes] as well as for community awareness." 
Bassendine started working on it in 2019. Funding from California Humanities in 2021 enabled her to continue, and ultimately create the "Indigenous Voices" exhibit.
Hellmich learned about Bassendine through Quirina Luna Geary, the chairwoman of the Tamien Nation and one person featured in "Indigenous Voices." portraits. Geary, who was involved in the de Young exhibition "Jules Tavernier and the Elem Pomo" co-curated by Hellmich and the Pomo community, hoped for a future de Young exhibition of Bassendine's photographic work.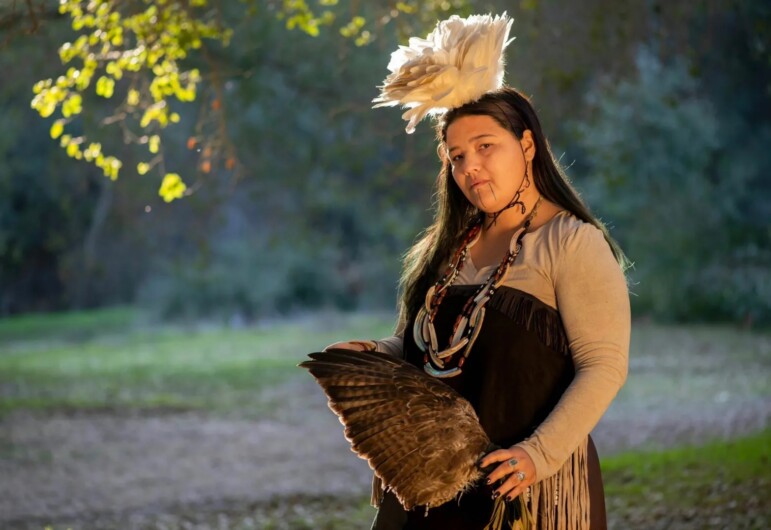 Hellmich was on board with the idea.
"We've managed in a year or two to put the exhibition together, and so this is a bit special in that way. It's coming from the community itself. As curators, we initiate projects, [but] this has tremendous community support."
Bassendine grew up in Kenya and moved to northern England during her youth, where she confronted differences between Indian and Western cultures firsthand. She realized her passion for art, and for photography, at an early age. Taking photos became an "art tool" that enabled her to express her opinions and tell stories, such as her own, through imagery.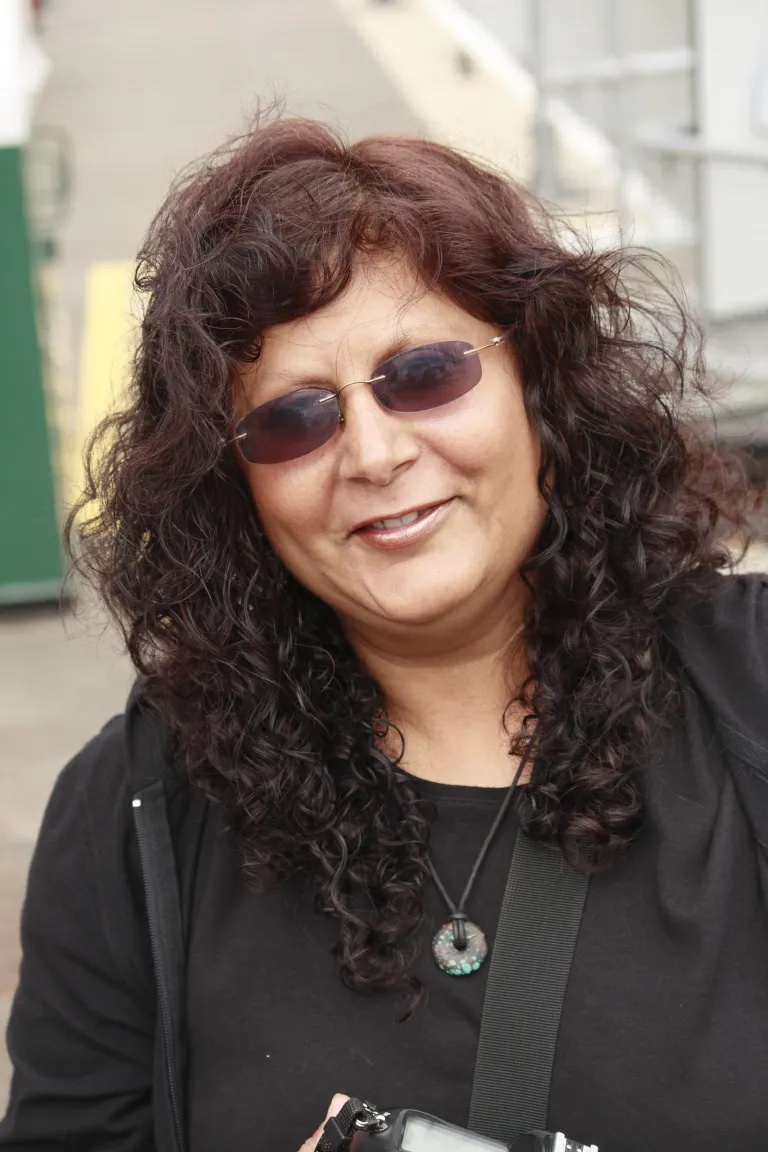 Her interest in personal histories and identities and in social justice is evident in her projects "Homeless Voices," which tells the stories of the homeless community through photography, personal narratives and videography, and "Mother and Daughter," which explores relationships between immigrant mothers and their daughters through photography and storytelling.
The interest is also perceptible in "Indigenous Voices," which focuses on cultural groups, their practices, difficulties they've encountered and their perspectives on land back, rematriation and climate change.
"They have a lot that we can learn from," Bassendine said. 
For the portraits, the participants—i.e., cultural bearers—dressed as they wanted, with no specific requirements for attire or appearance.
"It just really flowed with each person," Bassendine said, describing the process. "The portrait that you see for each participant [occurred] organically after spending the day with them, doing interviews as well as sharing stories. The photography just developed naturally, and it brought their personalities and essence out." 
Cultural connection to land was a recurring topic. 
"Spending the years listening, learning, observing and participating in some of the ecological restoration that they practice, it became very, very clear that the culture is focused on land. For them, land is very much a part of everything; it is the essence of who they are as Indigenous people," Bassendine explained.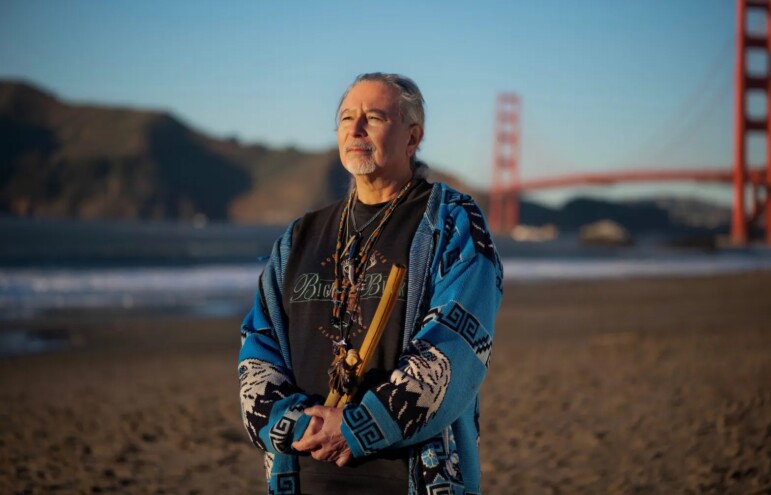 Hellmich calls the project "an incredible opportunity for everyone to hear from community members in their own words and to learn more about communities in the Bay Area. [For] a lot of the participants, one of their main messages is, 'We're still here. We're here in the South Coast Range. And we hope that people can become more aware of our communities.'"
Bassendine and Hellmich support eventually expanding the community-focused project beyond the South Coast Range and the exhibition beyond San Francisco.
In the meantime, it will be at the de Young Museum just in time for Indigenous Peoples' Day on Oct. 9.
"Contemporary Indigenous Voices of California's South Coast Range" runs from Oct. 7-Jan. 7, 2024 at the de Young Museum, 50 Hagiwara Tea Garden Drive, San Francisco. Admission is free, as is an opening day celebration from 11 a.m. to 2:15 p.m. Oct. 7. For more information, visit famsf.org.