PEF is pleased to announce that since its launch in September, The Piedmont Giving Campaign has raised over $2 million for Piedmont's schools. The Giving Campaign Co-Chairs Kim Hunter and Catie Osborn say the campaign is on track and focus has shifted to participation levels.
"Participation levels are indicative of the community's understanding of the importance of the Giving Campaign," says Osborn, "The higher our participation rates are, the more we know that people are hearing our message about the importance of school funding." She continues, "It also indicates that our community supports the teachers and programs that make a difference in our children's education."
Currently, 35% of families have made a contribution to the Giving Campaign. Last year, the Giving Campaign achieved 62% overall participation rate among families. "We rely on our entire community to support the essential programs and services that are not covered by state funding," says Hunter. "We ask every family to make a donation in an amount meaningful to them."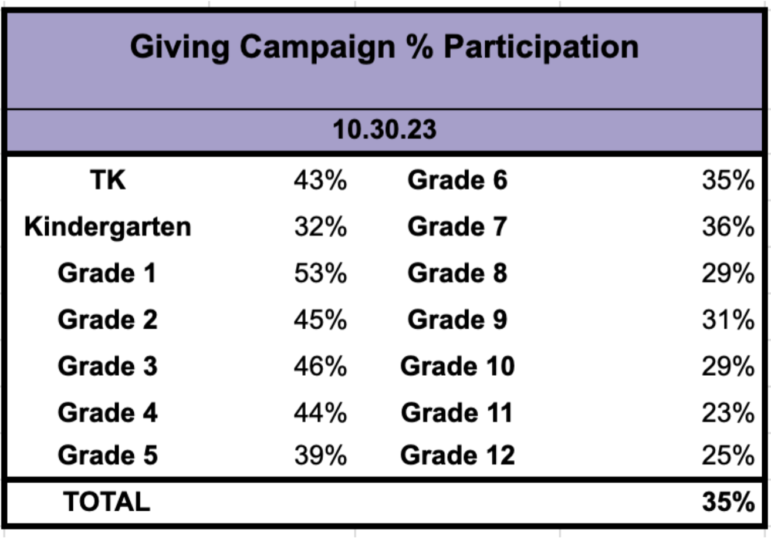 With that goal in mind, The Giving Campaign team has launched the start of this year's participation competition. The grade with the highest parent participation (across all schools) will win a fantastic party. Last year, 2nd grade families led the way with a record 80% participation and received a "Willy Wonka" style party complete with a candy bar and bubble performer.
Please support this wonderful Piedmont Community and give HERE