California Attorney General Rob Bonta, along with his counterparts from 32 other states, filed a federal lawsuit against Meta on Tuesday alleging that the company purposely created addictive and harmful social media platforms that it then markets to children.
The suit, filed in U.S. District Court for the Northern District of California, claims that over the past 10 years, Meta "has profoundly altered the psychological and social realities of a generation of young Americans."
The company, through its Instagram and Facebook platforms, specifically targets youth and children younger than 13, uses powerfully manipulative and addictive features to ensnare young people and misleads the public about the dangers of its platforms, according to the suit.
"We're here because we're facing a problem that is national in scope, so it requires a national response," Bonta said during a news conference announcing the suit Tuesday. "There's a mountain of growing evidence that social media has a negative impact on our children, evidence that more time on social media tends to be correlated with depression, with anxiety, body image issues, susceptibility to addiction and interference with daily life," Bonta said.
The lawsuit is largely based on evidence uncovered during an ongoing, multi-state investigation that began in 2021 and includes thousands of pages of internal documents provided by a company whistleblower.
The suit claims that Meta knew many of its product features — like "dopamine-manipulating recommendation algorithms," incessant alerts that pop up during school hours and at night, visual filer features that allegedly promote body dysmorphia and the "like" button, among other things — are harmful to children but the company disingenuously claims otherwise while continuing to market itself to young people. The states claim Meta is in violation of the federal Children's Online Privacy Protection Act, as well as California's false advertising and unfair competition laws, and seeks to stop the company's alleged harmful practices as well as require monetary damages.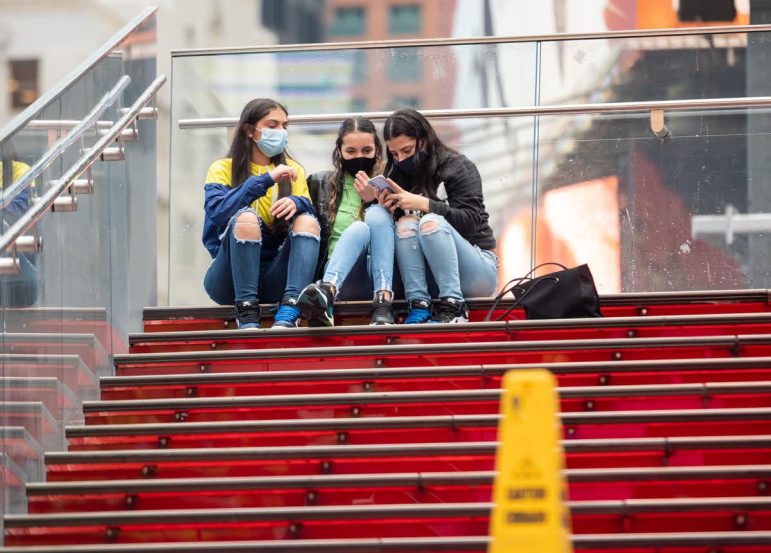 In addition to the federal suit, eight attorneys general have simultaneously filed state lawsuits against Meta, essentially alleging similar wrongdoing.
"Meta is clearly aware of the harms that its platforms cause, but it has not taken steps to remedy those harms, and in fact it's doubling down," said New Hampshire Attorney General John Formella, who filed a consumer protection and products liability suit in his home state Tuesday. "It's lulled parents and kids into a false sense of security, and it conceals the extent of the harms that its platforms cause," said Formella, a Republican who emphasized the fact that a bipartisan group of attorneys general is cooperating on the case.
Formella likened the suits against Meta to those that targeted tobacco companies in the 1990s and opioid manufacturers in the 2010s.
"Once again, the states, through their attorneys general, are called to take action — collective action, bipartisan action to protect our people," he said.
A Meta spokesperson said in an email that the company is disappointed by the suit, that it's committed to ensuring teens have "safe, positive experiences online" and that its platforms feature more than 30 tools to help teens and their families. Some of those tools include age verification technology, setting the accounts of users under 16 to private and allowing parents to restrict the amount of time teens spend on an app.