Freebie of the week: One of the Bay Area's best free musical marathons, now in its 16th year, is SF Music Day, a day-long open house the nonprofit arts advocate InterMusic SF holds at four venues in the War Memorial and Performing Arts Center at 401 Van Ness Ave., San Francisco, taking place Sunday from noon to 7 p.m.
More than 25 artists, duos, trios, and ensembles playing music that spans genres from classical to jazz to electronica to choral to blues to Western to hip-hop and more will be holding forth at the Herbst Theatre, the Taube Atrium Theatre, the Green Room, and the Education Studio throughout the day, inviting attendees to pop in and out for a listen at their own choosing. Those scheduled to perform include the Telegraph Quartet, Brass Over Bridges, ZOFO Duet, Jaz Sawyer Trio, Quinteto Latino, Beast Nest, Where the Sun Grows, and many more. The event will also be livestreamed through sfmusicday.com, where you can also sign up to register to attend.
---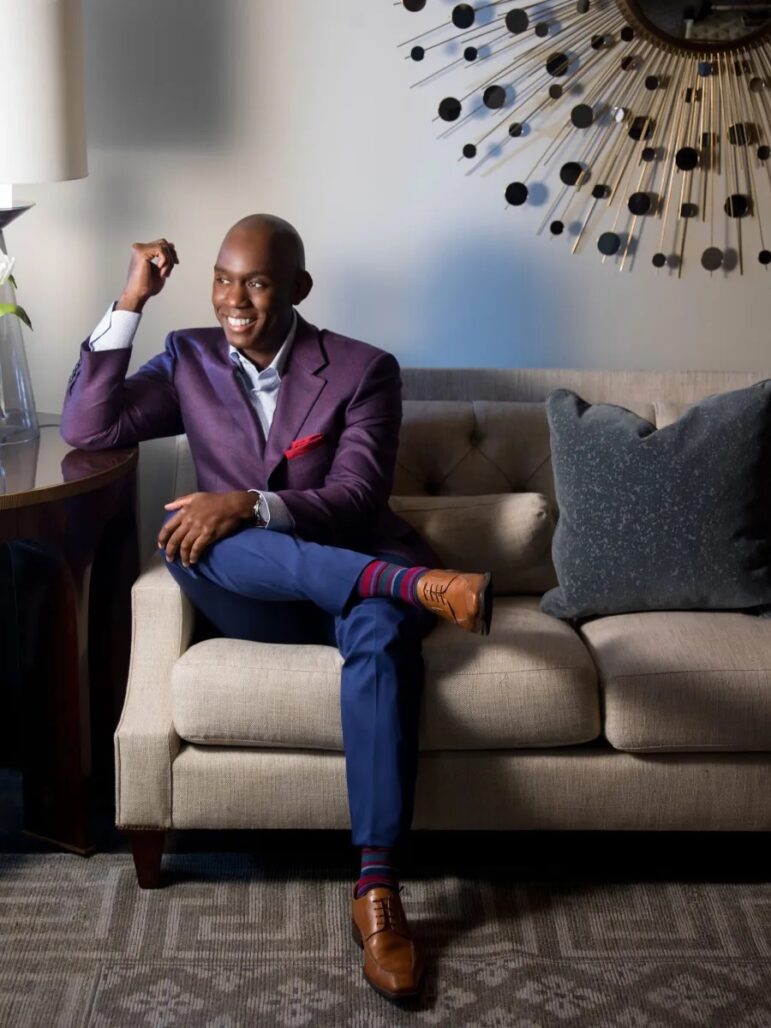 A sparkling jazz infusion: Expect colorful, shifting, and possibly symmetrical patterns at the Berkeley Symphony's season-opening concert Sunday afternoon in Zellerbach Hall, as the orchestra's music director Joseph Young has chosen to title it "American Kaleidoscope." Guest artists the Marcus Roberts Trio will be featured in performance of James P. Johnson's "Yamekrow: A Negro Rhapsody" and George Gershwin's "Rhapsody in Blue." Also on the program are Samuel Barber's Essay for Orchestra No. 2 and Berkeley composer Peter S. Shin's "Relapse," Conductor Young explains his intent is to showcase "the intersection of different musical styles and the richness of our country's culture."
Performance time is 4 p.m., and tickets, $25-$80, are available at berkeleysymphony.org and (510) 841-2800.
---
Greatest hits: Looking back on Alonzo King's impressive collection of dance works is a reminder that he is not only a talented choreographer but a connoisseur of a staggeringly wide range of music. This will be in evidence this week as King and LINES Ballet company will revisit some of King's' most cherished works during its fall season performances Thursday through Sunday.
The program includes "Following the Subtle Current Upstream" a 2000 work commissioned by Alvin Ailey American Dance Theater and described by King as a "piece about how to return to joy." It's set to a score by tabla master Zakir Hussain and South African singer Miriam Makeba. "Dust and Light," from 2009, is set to concerti by Baroque composer Arcangelo Corelli and religious chants by Francis Poulenc. "Writing Ground," created in 2010, was drawn from a poem by Colum McCann and features Jewish, Christian, Muslim and Tibetan Buddhist sacred songs. "Resin," from 2013, is set to music by Spanish composer Jordi Savall and several Sephardic field recordings. The 1997 work "Suite Etta" is a tribute to Etta James and features recordings for which she is best known. And 2021's "Child of Sky and Earth" is set to a score by jazz pianist and composer Jason Moran and vocals by the great Grammy-nominated jazz-blues singer Gregory Porter.
The wide-ranging program will be performed at 7:30 p.m. Thursday through Saturday and 5 p.m. Sunday at the Blue Shield of California Theater at Yerba Buena Center for the Arts, 700 Howard St., San Francisco. Tickets are $40–$115; go to linesballet.org/.
---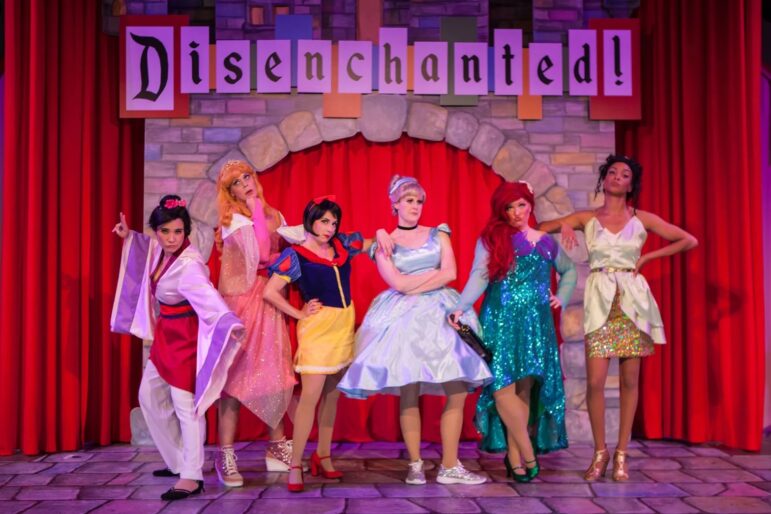 Oh, they're 'Disenchanted,' all right: Let's get one thing straight about the musical comedy "Disenchanted," opening this week in San Jose. Yes, it stars some of Disney's most beloved fairy tale characters, but the show is not for kids and these princesses aren't out to bat their lashes at Prince Charming. Instead, Cinderella, Snow White, Sleeping Beauty and others make it clear in jokes and songs, some decidedly uncensored, that they don't particularly like being portrayed as delicate damsels who need saving.
The two-hour show, which premiered off-Broadway in 2014, is more interested in being funny and lively than delivering an angry polemic, spends much of its time promoting the idea that beauty is more nuanced than a perfectly polished glass slipper. "Disenchanted" was penned by Virginia history teacher Dennis T. Giacino, who was said to be less than enchanted with the way female characters were portrayed in fairy tales and other literature aimed at kids. Now San Jose Playhouse is presenting the musical, which it previously staged in 2019.
The production runs Thursday through Nov. 5 at 3Below Theaters, 288 S. Second St., San Jose. Tickets are $25-$60; go to sanjoseplayhouse.org.
---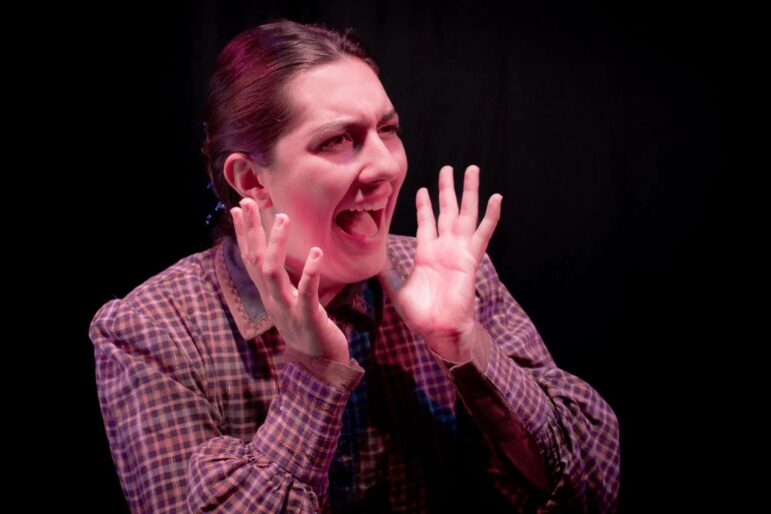 Get a jump on the scares: The great novelist Henry James was in a bit of a funk in the 1890s. His works weren't selling well, his health was bad, and several of his friends and associates, including Robert Louis Stevenson, had died. "I see ghosts everywhere," he wrote in an 1895 letter. Three years later, James was writing about ghosts again in "The Turn of the Screw," a gothic horror novella published in serial form in "Collier's Weekly" magazine.
Centering on a governess caring for two children at a remote, and possibly haunted, estate, the work is today considered a classic ghost story in which the mysteries rendered by an unreliable narrator only deepen the novella's eerie impact.
Stephen King – who knows a little something about great horror writing – has called "Turn of the Screw" and the "Haunting of Hill House" the two best novels about supernatural horror of the 20th century. The book has been adapted into two movies, an opera, a TV series and a stage play that is being presented, just in time for Halloween, by Town Hall Theatre in Lafayette. Dennis Markam, who is directing the show, says the novella's built-in mysteries and ambiguities drew him to the story. While audience members will need to piece together exactly what happens in the story, it's a pretty good bet they will be spooked.
"The Turn of the Screw" runs through Oct. 21 at Town Hall Theatre, 3535 School St., Lafayette. Tickets are $20-$45; go to www.townhalltheatre.com.