Freebie of the week: You might not know who Joe Bagale is, but there's a pretty decent chance you've heard one of his songs.
The upstate New York-born, Bay Area-based producer, singer-songwriter and multi-instrumentalist has a massive presence online, and he attained it in a unique fashion. Using the moniker Otis McDonald — the name is said to be a mashup of pop/soul crooner Michael McDonald and psychedelic rock/R&B guitarist Shuggie Ottis — Bagale in 2015 released 80 tracks in YouTube's copyright-free Audio Library. Within a year or two, the songs reportedly had been downloaded more than 3 million times and incorporated in nearly 4 million videos that over the years have generated more than 7 billion views and uses on social media accounts run by the NBA, People magazine and Comedy Central.
Not surprisingly, the widely disseminated music helped Bagale attract a sizable base of fans, who helped him select the songs for his 2019 album, "People Music." Since then, Bagale has worked as a session musician, played at clubs over the Bay Area, performed numerous live-streamed shows from his home base at the Hyde Street Studio in San Francisco, and toured with Grateful Dead drummer Mickey Hart, among other things.
His musical sound, very much in keeping with classic Bay Area style, is a blend of funk, classic soul and R&B, and psychedelic rock, and he cites Sly and the Family Stone, Tower of Power, and Herbie Hancock as primary influences.
On Thursday, Bagale will deliver his music the old-fashioned way live and on stage, as part of the Yerba Buena Garden Festival's final week of performances. The one-hour show kicks off at 12:30 p.m. at the Yerba Buena Gardens Esplande, on Mission Street between Third and Fourth streets. Admission is free. Go to ybgfestival.org for more information. If you can't make the show, there are still hours of free music available on his YouTube channel. 
---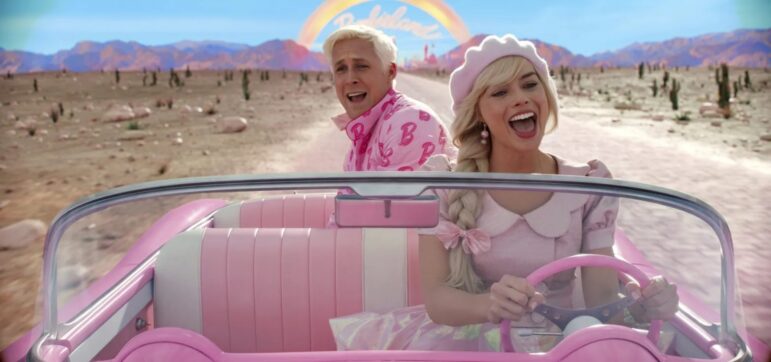 Plastic fantastic: Greta Gerwig's film "Barbie" has delivered a pop cultural depth charge surpassing expectations. Released in July, the film has generated more than $1.4 billion in global box office revenue.
With its overwhelming popularity, feminist themes, and arrival around the same time as Taylor Swift's and Beyonce's concert tours, the film has been part of a massive entertainment tidal wave dominated by women artists (with a tip of the hat to "Barbie" co-star Ryan Gosling).
On Friday night Oracle Park, home of the San Francisco Giants, is hosting a screening of the film on its 4K scoreboard, one of the biggest screens in the Bay Area (it's larger than an IMAX screen, if you were wondering). But there's more going on than a fun and colorful (think pink) movie experience shared by thousands and thousands of fans. There will also be a costume contest, pink fireworks, themed snacks and drinks, inventive photo ops and more. Even the Giants' luxury yacht is getting into the act. The vessel will be re-dubbed the Barbie Dream Boat and will be offering excursions from 5 to 8 p.m. around McCovey Cove.
Doors at Oracle Park open at 6 p.m. and the film starts at 7:15 p.m. Tickets are $24. Go to www.mlb.com/giants/ballpark/events/ for tickets and information on transportation and parking options.
---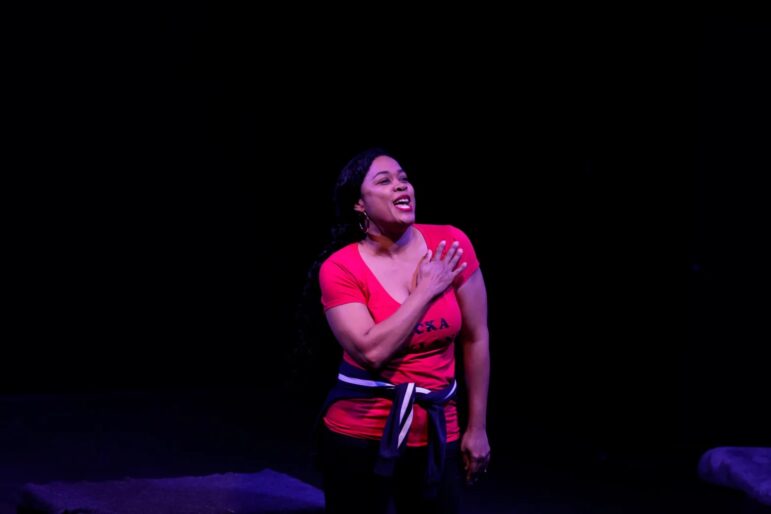 We heart thugs: It feels sometimes like it's a universal trait — everyone, everywhere, of all walks of life and on all rungs on the socioeconomic ladder, wants to be just a little bit badass. The desire can be even more pronounced for school-aged kids whose reputations at school and around the neighborhood can have a visceral impact on their quality of life.
That's the scenario facing the protagonist in comedian and rapper Mélia Mills' new show, "The Allure of Thug Life," playing at The Marsh in Berkeley. She's 15, from an upper middle-class family and struggling to find her way at a school where bullying is a way of life. As she begins to blossom as a rapper, she also becomes torn between the good life and "thug life."
But if this all sounds like a moral-minded after-school TV special, it's not. "Thug Life" is billed as a "hip-hopsical comedy" that Mills, an Oakland native, debuted at the Hollywood Fringe Festival earlier this year. Festival voters named the show best musical, and the Los Angeles Magazine lauded it as "a unique portrayal of being a special kind of high-school outcast."
"Thug Life" is playing at 5 p.m. Saturday and Nov. 4 and Nov. 11 at the Marsh Berkeley, 2120 Allston Way. Tickets are $25-$100. Go to themarsh.org.
---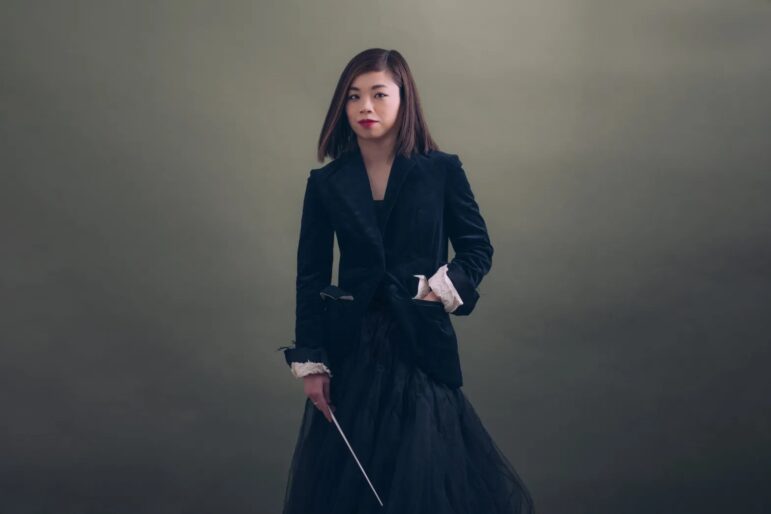 Music from outer space: Earth was ignored, and Pluto not yet discovered (or later demoted), but the rest of the nine astronomical bodies were eventually included when English composer Gustav Holst set out in 1911 on a more than three-year effort to write his "Seven Pieces for Large Orchestra."
Today, his "The Planets" ("Mars, the Bringer of War," "Venus, the Bringer of Peace," etc.) is just about the only work by Holst most of us can name, and its quickly surging popularity brought the composer into a limelight he truly detested. The San Francisco Symphony, under the guest baton of Elim Chan, chief conductor of the Antwerp Symphony Orchestra, performs it on this weekend's set of concerts, with San Francisco Symphony Chorus sopranos and altos contributing to the eerie final section, "Neptune, the Mystic."
Also on the program is Benjamin Britten's "Les Illuminations" from 1939, a work for high voice – tenor Andrew Staples fills that part – and string orchestra that is sung in French and based on the poetry of Arthur Rimbaud.
Performances are at 7:30 p.m. Thursday through Saturday. Performances are at 7:30 p.m. Thursday through Saturday. Find tickets, $39-$150, at sfsymphony.org or (415) 864-6000.
---
A Baroque masterwork: It was during the great tumult of the multi-country Thirty Years War in Europe during the first half of the 17th century that composer Heinrich Schütz was inspired to create his "Musikalische Exequien," or Music to Accompany a Departure. A great meditation on grief, remembrance and devotion, the work was turned into a fully staged production by renowned director Peter Sellars and the Los Angeles Master Chorale last season and was declared among the "Best of 2022" by the Los Angeles Times.
Saturday at 8 p.m. in Berkeley's Zellerbach Hall, Cal Performances brings the same production to its Bay Area premiere, with Grant Gershon conducting the 24 singers accompanied by organ and viol da gamba and with James Ingalls providing lighting design and Danielle Domingue Sumi the costumes. The 90-minute work will be performed without intermission.
Tickets, $60-$90, are available at calperformances.org and (510) 642-9988.