Freebie of the week: Given that Congress seemed bound and determined to ruin a beloved Bay Area event this year, it's only right that we rejoice in Fleet Week's arrival, safe from a federal government shutdown that just a few days ago appeared all but certain. But that's all tall ships under the bridge now, and we can enjoy this annual tribute to those who serve in America's armed forces, particularly the U.S. Navy, U.S. Marine Corps, and U.S. Coast Guard.
The event, running through Monday, takes on added meaning with the passing late last week of U.S. Sen. Dianne Feinstein, who helped launch Fleet Week 41 years ago when she was San Francisco mayor.
Fleet Week events, most of which are free, range from eye-popping displays of power to more poignant celebrations of the importance of remembrance and community and even the connection between humans and their loyal canine friends. The best-known (and loudest) event is the logic-defying aerobatics routine performed by the extraordinary Blue Angels Navy pilots aboard the squadron of distinctive blue-and-yellow Super Hornet planes. The combination of spectacular flight maneuvers and the roar of the planes makes for an awe-inspiring show.
Performances at San Francisco's Marina Green and rehearsals take place Friday through Sunday. The Parade of Ships through the Bay launched Friday morning; you can tour the ships at other points during the weekend. There are also events to honor those who gave their lives in defense of this country, a high school band competition and a special demonstration of the amazing dogs who serve the K9 Unit.
For a complete schedule of events and more information, go to fleetweeksf.org
---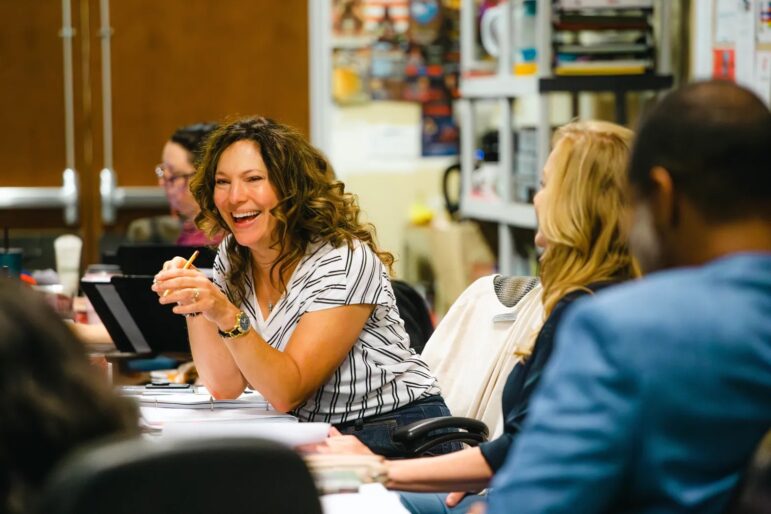 A mystery writer's mystery: Forty-seven years after her death, Agatha Christie remains one of the most popular mystery writers in history, with many of 66 novels and 14 short story collections still in circulation and stage and film adaptations of her work constantly making the rounds. The fact that her relatively gentle stories are still in demand in an era when whodunits of both the real-life and fictional variety seem to grow more gruesome by the day is a testament to her clever creations, or perhaps her fans' need for a more civilized approach to a murder and its resolution.
Now TheatreWorks Silicon Valley is staging another Agatha Christie mystery—only this one is about her. "Mrs. Christie," a 2019 play by Heidi Armbruster, takes its story from the real-life, 11-day disappearance of Agatha Christie in 1926, a widely publicized, still unexplained event that prompted a frantic search for the famed author. When she resurfaced, Christie reportedly claimed amnesia as the cause but offered no further explanation.
Armbruster's play is more of a fanciful than documentarian account, centering on a superfan who, armed with a new clue, sets about to solve the mystery once and for all. Adding to the fun is the appearance of such adored Christie detectives as Hercule Poirot and Mrs. Marple. TheatreWorks artistic director Giovanna Sardelli, who directed the play's world premiere at the Dorset Theatre Festival in Vermont four years ago, helms this West Coast premiere as well.
Performances run through Oct. 29 at the Mountain View Center for the Performing Arts. Tickets are $27-$100 (subject to change); go to www.theatreworks.org.
---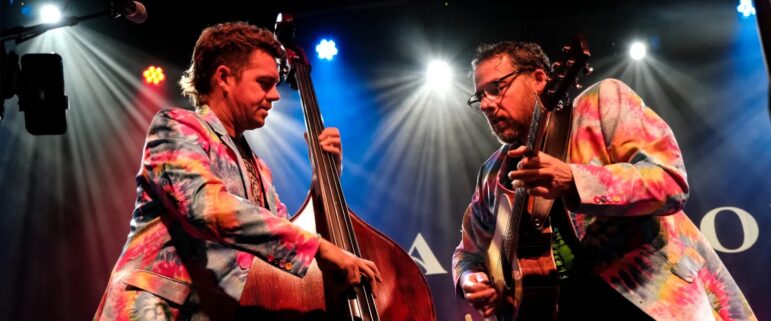 In praise of Jerry Garcia: Grateful Dead singer, songwriter and lead guitarist Jerry Garcia (1944-1995) was one of those musicians whose sound — especially on his syncopated, delightfully wandering guitar runs that incorporated folk, psychedelia and even jazz inflections — remains distinctive and unmistakable to this day. To say he has influenced a great many musicians over the years would be putting it mildly.
Among those indebted to his sound are guitarist Andy Falco and bassist Travis Book, best known for their work with the acclaimed bluegrass outfit The Infamous Stringdusters. They are now touring with a show devoted to Garcia and his music, which comes to the Freight & Salvage on Saturday.
They say the idea for the show originated when they used to warm up backstage for Stringdusters concerts by jamming on their favorite Garcia songs. "At some point," says Falco, "we just thought it would be fun to do it in public." And of course, they have a huge catalog to play with.
Saturday's concert will feature Grateful Dead and Jerry Garcia classics, as well as numbers Garcia was said to be fond of playing. Says Book, "Performing this music as a duo allows us to explore the songs and jam in a way that's unique to playing as a duo." We can think of worse ways to spend an evening than hearing two talented musicians lend their musical interpretations to another.
The concert starts at 8 p.m. Tickets are $30-$34, $15 for youths 15 and under. Go to thefreight.org.
---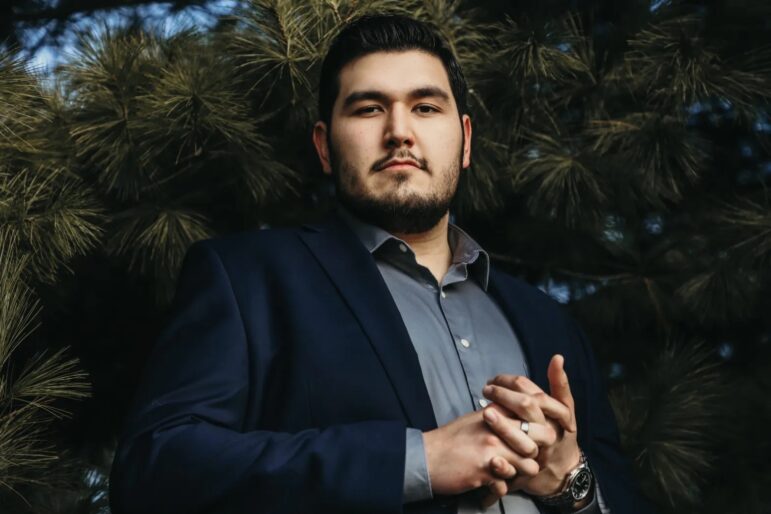 Steinbeck in song: Tragedy and pathos abound on the Bankhead Theater Stage in Livermore this weekend and next as the Livermore Valley Opera presents its production of American composer Carlisle Floyd's "Of Mice and Men," based on the classic Depression era novella by John Steinbeck.
Not as well-known as Floyd's opera "Susannah," but every bit as dramatic, the opera follows the travails of two itinerant workers, the simple-minded Lennie and his protector, the more worldly George, who encounter major trouble after they get hired on a farm. Tenor Matthew Pearce sings the role of Lennie Small, and baritone Robert Mellon is George Milton. The other major roles go to tenor Chad Somers as Curley and soprano Veronique Filloux as his wife.
Alexander Katsman conducts, and Marc Jacobs directs the production, which opens at 7:30 p.m. Saturday, with repeats at 2 p.m. Sunday, 7:30 p.m. Oct. 14 and 2 p.m. Oct. 15. Tickets, $20-$105, are available at (925) 373-6800 and lvopera.com.
---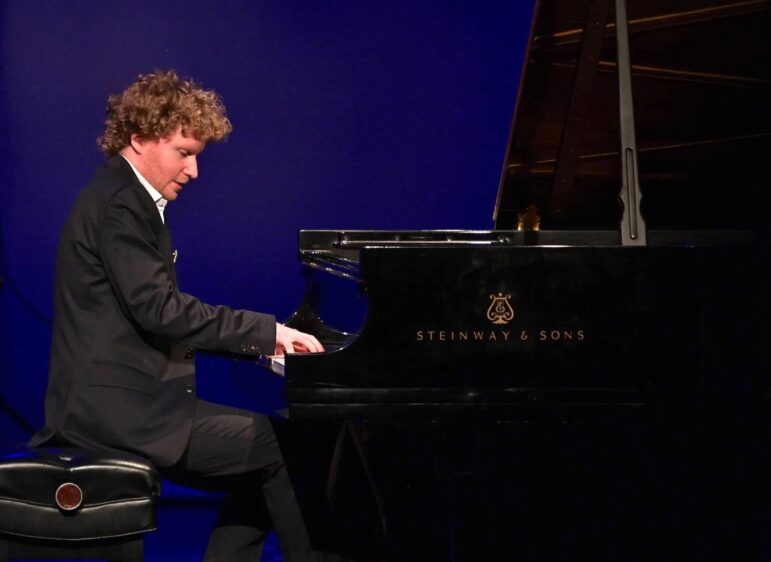 A new season begins: The Steinway Society kicks off its 29th year of programs at 7:30 p.m. Saturday, presenting the young Russian pianist Nikolay Khozyainov, whom the New York Times has labeled an artist of "stunning virtuosity," in recital at the McAfee Center at Saratoga High School.
The recipient of many awards since he made his debut at age 7, Khozyainov was presented the Gold Medal of Peace from the United Nations Peacekeeping Force in November 2022. On his program will be three sonatas by Scriabin, three movements the pianist himself has arranged from Ravel's "Daphnis et Chloé," and two nocturnes and a ballade by Chopin.
Tickets to the live performance, $50-$70, are available for purchase at (408) 300-5635 and steinwaysociety.com, where livestream tickets will also be on sale for $25, with accessibility for 48 hours.