English learners need foundational skills like phonics and vocabulary in addition to instruction in speaking and understanding English and connections to their home languages.
Those are two agreements laid out in a new joint statement Tuesday authored by two organizations, one that advocates for English learners and the other for the "science of reading." The organizations, the National Committee for Effective Literacy and The Reading League, had previously appeared to have deep differences about how to teach reading.
The authors hope that the statement dispels the idea that English learners do not need to be taught foundational skills, while also pushing policymakers and curriculum publishers to fully incorporate English learners' needs.
"I hope we stop hearing so much about the science of reading being bad for English learners and emergent bilinguals. And I hope that it helps move those who are working to build the knowledge in the science of reading to think of English learners or emergent bilinguals in Chapter 1 rather than Chapter 34," said Kari Kurto, national science of reading project director at The Reading League.
"We came together with a common goal: to develop proficient readers and writers in English and, we hope, in other languages," said Martha Hernandez, executive director of Californians Together, which advocates for English learners in California, and a member of the National Committee for Effective Literacy. "I think we both kind of learned that we had more in common than we didn't."
Several contributors said they hope the statement could help California move past roadblocks to adopt a comprehensive literacy plan to ensure that all children can read by third grade, including important skills for students learning English as a second language.
"We can stop arguing about whether foundational skills are important. We can stop arguing about whether we value bilingualism in and of itself. We can stop bickering and identify what are the challenges out in the field to make these things happen," said Claude Goldenberg, professor of education emeritus at Stanford University.
Only 42% of California's third graders can read and write at grade level, according to the state's latest Smarter Balanced test. The state has faced increased pressure to adopt a plan with a clear focus on reading skills known as "foundational" — phonics (connecting letters to sounds), phonemic awareness (identifying distinct units of sound), fluency, vocabulary and comprehension.
Advocates for English learners had raised concerns that an increased focus on phonics might exclude other critical skills, such as learning to understand and speak the language and connections between English and other languages.
The joint statement makes it clear that English learners need explicit instruction in phonics, vocabulary and comprehension, and that they also need to have instruction in oral language development — learning to speak and understand English — to make sure they understand the words they are learning to sound out.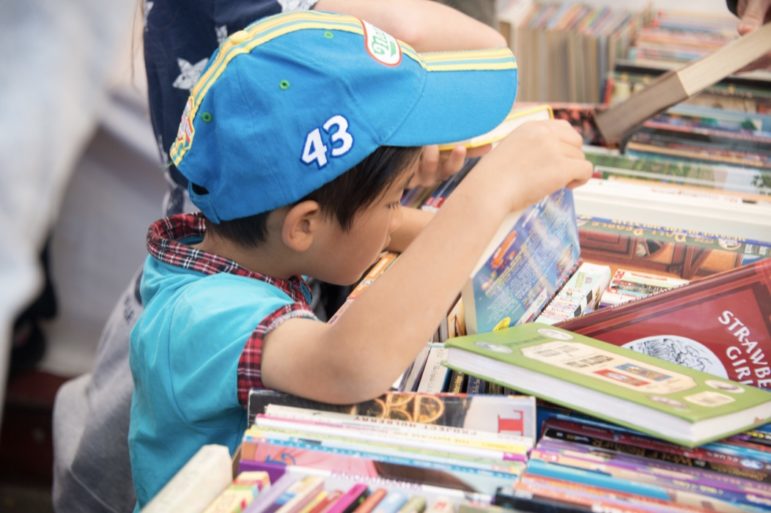 Not only is understanding meaning important for reading comprehension, but brain research has also shown that it's needed in order to begin recognizing words. When students sound out a word they know, their brain begins to recognize it for future reading, a process known as "orthographic mapping." But if a student doesn't know the meaning of the word they're sounding out, the brain can't file away the word as recognizable, Goldenberg said.
In addition, the authors agreed that when possible, students should have access to dual language instruction, in which students learn to read and write in both their home language and English.
"A student's home language is an asset that should be valued and nurtured," reads the statement. "Instructional practices in which teachers explicitly encourage students to make connections between their home language and English benefit their language and literacy development."
"It's so significant because we have had so many decades of policy and many practices of thinking of English learners, labeling them as deficient in many ways because they don't know English," said Magaly Lavadenz, executive director of the Center for Equity for English Learners at Loyola Marymount University.
The statement, which was signed by more than 190 individuals and 80 organizations, is the culmination of months of discussion that began in 2022, after the National Committee for Effective Literacy published a white paper raising concerns and discrediting some practices implemented under the name of the "science of reading." After many months of discussion, The Reading League and NCEL held a joint summit in Las Vegas in March, where experts from both groups spoke.
At that summit, many people began to realize they agreed on more than they had previously thought, said Kurto. For example, she said, someone who was considered a science of reading expert would say something, and experts on English learners would clap.
"And they were just looking at each other like, 'Wait, you believe that too?'" Kurto said. "I feel like that happened throughout the room."
A large part of the statement deals with defining the term "science of reading."
The statement emphasizes that the term "science of reading" refers to a large body of research on reading and writing, including research on teaching phonics, vocabulary, and other foundational skills, and also on teaching students to read in a second language.
Making sure that the research on how English learners learn to read is included in what is considered "science of reading" is crucial, said Hernandez.
"I think it really points out the research to implementation gap, that when translating knowledge to practice, sometimes there are misconceptions," Hernandez said. "It identifies practices that are currently implemented in schools under the name of the science of reading that do not align with the research of how English learners and emergent bilingual students learn to read."
It clarifies that the "science of reading" is not just one curriculum, a "one-size-fits-all" approach, or a focus only on phonics.
"Science of reading is not one size fits all, and it is incumbent on us as professionals to keep those misconceptions at bay and stop perpetuating them and not allow others to perpetuate them," said Becky Sullivan, director of K-12 English language arts curriculum and instruction for the Sacramento County Office of Education.
California-based contributors to the statement said they hope the state pays attention to it when creating the literacy road map proposed by Gov. Gavin Newsom in his state budget bill.
They also hope it pushes California school districts to fully implement the English Language Arts/English Language Development Framework, which was adopted in 2014 and encourages explicit instruction in foundational skills and oral language development instruction for English learners. But many districts are not following those guidelines, experts said.
State education law requires that English learners receive specific instruction in the English language both within their classes — integrated English language development — and separate from their regular classes — designated English language development.
"We have not fully implemented designated ELD across the state," said Lavadenz. "We need to do more and better work at the local level in providing designated ELD, because it's in those spaces where specific attention to literacy development for English learners takes place."
Kurto said she hopes the agreements in the joint statement will also help classroom teachers, who may have been confused or hesitant because of the perceived differences between experts in the "science of reading" and English learner fields.
"It's hard enough to be a teacher right now," Kurto said, "and when you're hearing voices saying you should not listen to those people or these people, it makes it really hard to do your job."
---
More from EdSource on the "science of reading"
GOING DEEPER