A new statute that enables the state to override school boards that censor books denigrating LGBTQ+ students and other minority groups went into effect immediately when Gov. Gavin Newsom signed it into law on Monday.
Assembly Bill 1078, which Newsom advocated, enables parents and others to file a complaint with the state superintendent of public instruction if the removal of a book or instructional material violates the state FAIR Education Act. The statute, passed in 2011, requires instructional materials to accurately portray the history, viewpoints, and experiences of California's diverse and underrepresented racial, ethnic, and other groups, including LGBTQ+ Californians. The state superintendent could order a remedy, such as the purchase of a library book or instructional material.
The bill, authored by Assemblyman Corey Jackson, D-Perris, also enables the state superintendent to fine a district that deliberately avoids updating a school textbook to avoid complying with the FAIR Act. The state can also order a new textbook and bill the district the cost.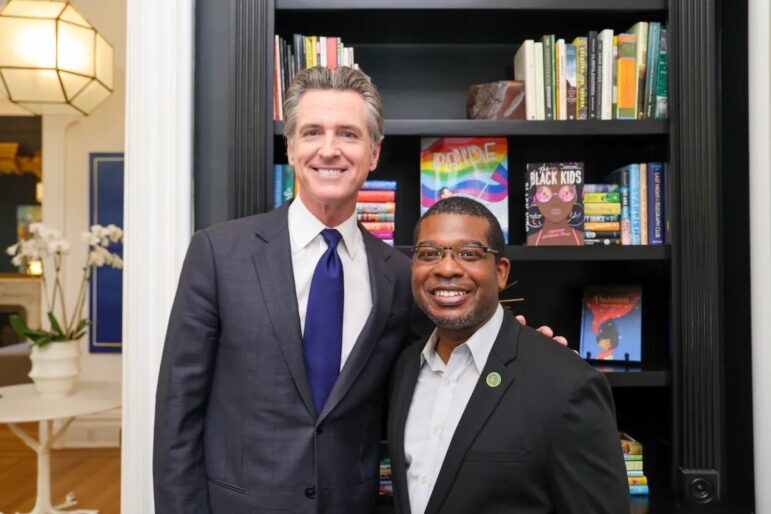 Newsom became active in pushing for AB 1078 after the school board of Temecula Valley Unified initially stalled buying a new social studies textbook for fifth graders that contained a section on the history of LBGTQ+ civil rights. It included a passage on the late gay activist Harvey Milk, whom the board president denigrated as a pedophile.
In signing the bill, Newsom relished the opportunity to place California in a national limelight. "From Temecula to Tallahassee, fringe ideologues from across the country are attempting to whitewash history and ban books from schools," he said. "With this new law, we are cementing California's role as the true freedom state: a place where families – not political fanatics – have the freedom to decide what's right for them."
Because the bill was passed with an urgency provision, it took effect on its signing.