Markos Lagios threw three touchdown passes as Piedmont High School's boys football team won its second game in a row, pounding host Encinal 41-3 on Sept. 15.
The Highlanders next travel to face Arroyo on Sept. 23 at 2 p.m.
"It's nice to see things coming together," Piedmont coach Jordan Seiden said. "The kids, the team are kind of becoming the players we thought and hoped they were going to be. It's a credit to the coaches we have on this staff, it's a credit to the talent that we have in this group. But we still have got a lot of work to do, we're far from where we can be."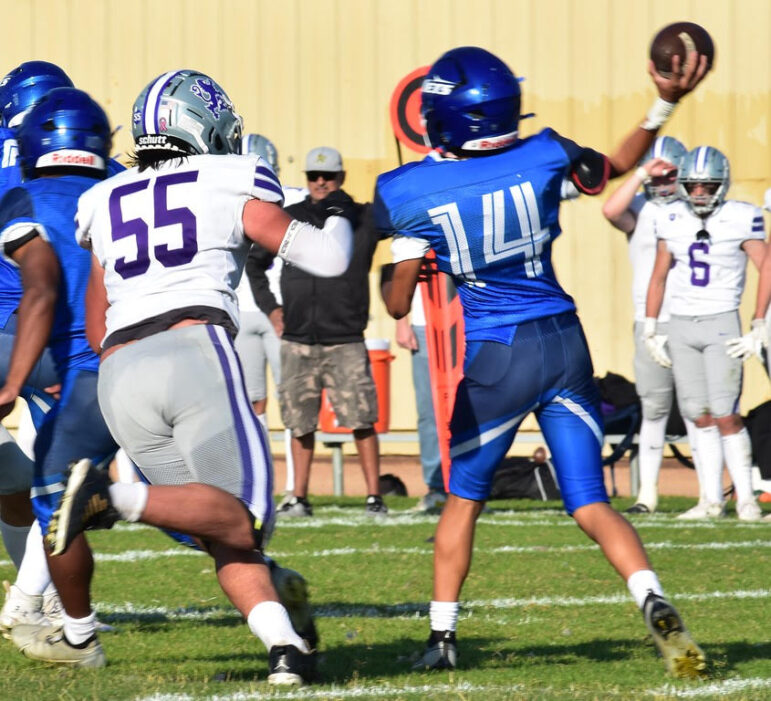 The Highlanders (2-2) got off to a quick start, kicking an onside kick on the opening kickoff with Brandon Dicke recovering for Piedmont at the Encinal 42. A five-play drive followed with Lagios running the ball in from the 1-yard line. Sam Shelby had a 26-yard run to open the drive.
Shelby intercepted a Nathan Leung pass on the Jets first play from scrimmage, giving the ball right back to the Highlanders. That led to an eight-play drive to another touchdown. This time, Lagios capped the drive with a three-yard pass to Cash Elmquist. Lagios had a 17-yard run and Tommy Ashton had a 15-yard run to keep the drive moving.
Encinal (1-3) was able to keep the ball for two plays on its next possession before Vincent Arbit picked off a Leung pass. It took just three plays after the turnover for Piedmont to cash it in, this time on an 18-yard scamper by Ashton. Just like that, it was 21-0.
Lagios connected with Shelby on a 75-yard passing touchdown in the second quarter to make it 28-0.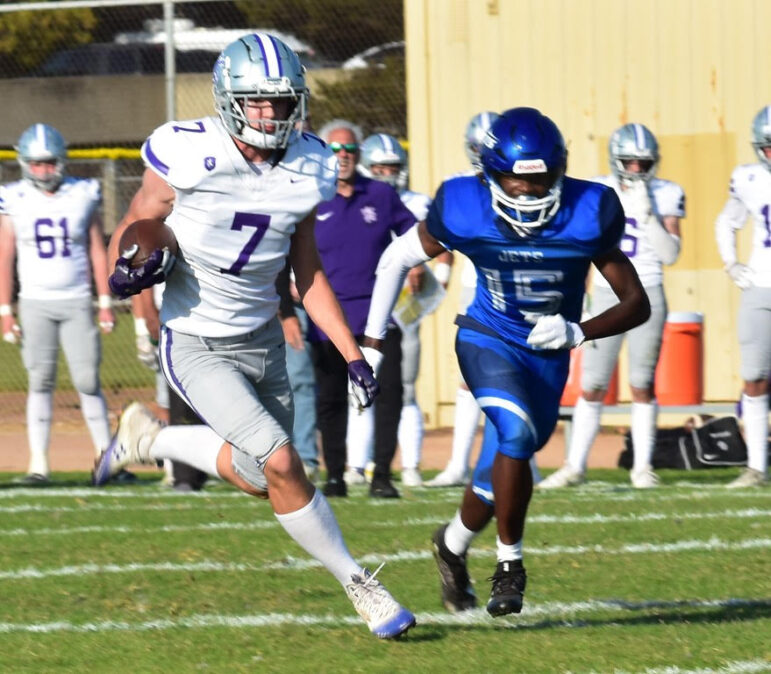 Charlie Snell kicked a 45-yard field goal late in the first half to put Encinal on the board. But the Highlanders responded with a four-play, 52-yard drive in the closing seconds, capped by a 21-yard pass from Lagios to Shelby.
Seiden said playing Pierce-Arbuckle and Miramonte in the first two games of the season prepared his squad for West Alameda County Conference play.
"We knew those first two teams we were going to play were going to be pretty tough," he said. "Which was good for us. We came out of both of them healthy despite low numbers coming in.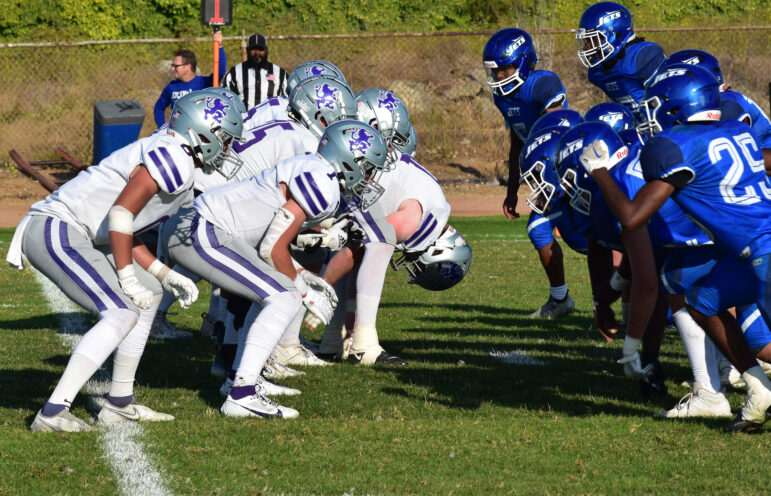 "It kind of prepared us for what we were going to see going forward. There are good teams the rest of the way, but nothing like a Miramonte or a Pierce."
Lagios finished nine of 12 for 171 yards. Ashton rushed for 97 yards on 11 carries. Emmett Maxwell also rushed for 97 yards, needing 12 carries.