The Piedmont High School football team posted its first win of the season, routing host Mt. Eden on September 8, 46-7.
The Highlanders improved to 1-2 on the season, and next will travel to play at Encinal on September 15.
"It was big, it was big, it was a good win for the guys," Piedmont coach Jordan Seiden said. "This group hadn't had a varsity win in two years. It was well-deserved if anything else."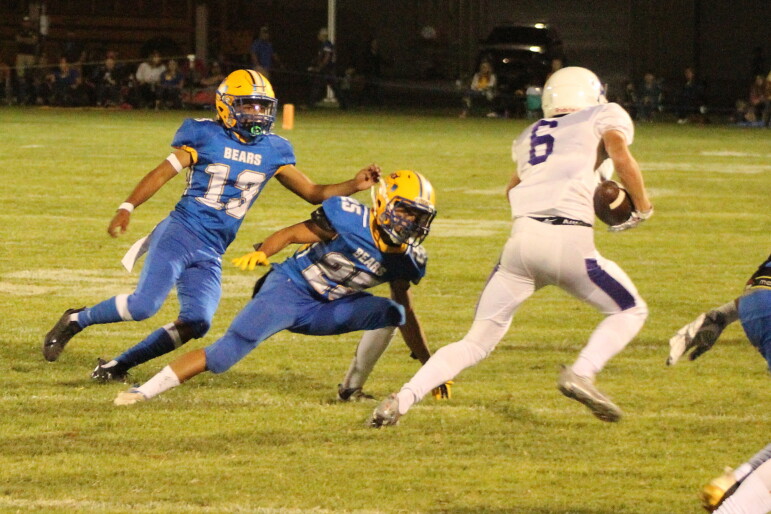 Sam Shelby got Piedmont on the board, returning a punt to the Monarchs 11 and then scoring on a nine-yard run late in the first quarter.
Shelby made it 14-0 in the second quarter, catching a 24-yard touchdown pass from Markos Lagios.
Those two hooked up again later in the quarter on a spectacular 92-yard touchdown pass to make it 20-0.
"You can see the connection the two have," Seiden said.
Mt. Eden (0-3) got a long touchdown pass to cut the deficit to 20-7, but it was all Piedmont the rest of the way.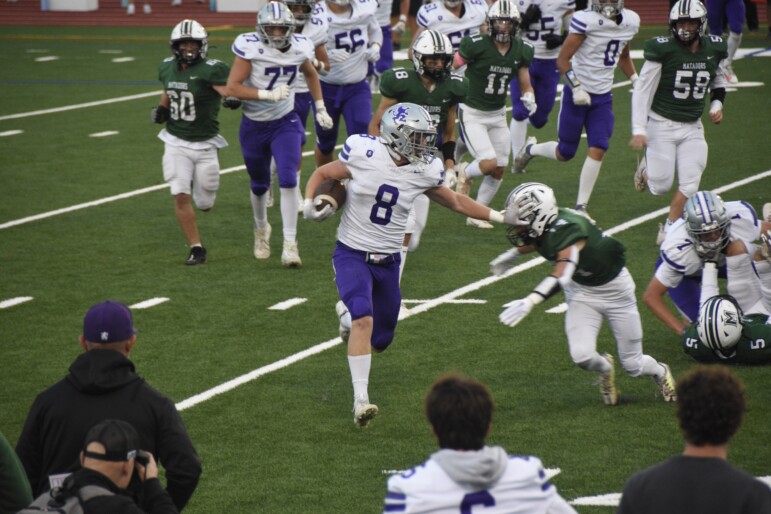 Markos Lagios scored on a one-yard touchdown run and Tommy Ashton had an 11-yard scamper for a score and later a 21-yard touchdown run.
"It was nice to see the offense come together and explode, points-wise," Seiden said. "We've known we were capable of doing that at any time. The first two games of the season we felt we left a lot of points on the board. Shooting ourselves in the foot. It was nice to see some of those corrections made."
He added that the defense looked good as well.
"There's some things we've really got to focus on and get better as we get deeper in the season," Seiden said. "Two things that we're focusing on is containing and tackling fundamentals. We've really got to be more diligent about that."