The Highlanders' cross country teams opened their season with strong performances at the Ed Sias Invitational in Martinez.
The girls team finished third in the small schools division, while the boys finished eighth among the small schools.
The girls ran in a tight pack led by Skylar Best, who finished the two-mile course in 19th place over all in 13 minutes, 34.9 seconds. Cora Brozowski Schrader was 23rd in 13:57.0, with Jamie Schwarz in 26th in 14:02.2. Cora Chun was 36th (14:27.6) and Quincy Antaya was 44th (14:40.1) to complete the scorers. The Highlanders finished with 129 points.
Campolindo won the division with 43 points, led by overall winner Shea Volkmer (11:51.1). Maria Carillo came in second with 72 points. Maria Carillo was led by fourth-place runner Ashlin Mallon, who is the freshman daughter of Julia Stamps, one of the best runners in California history.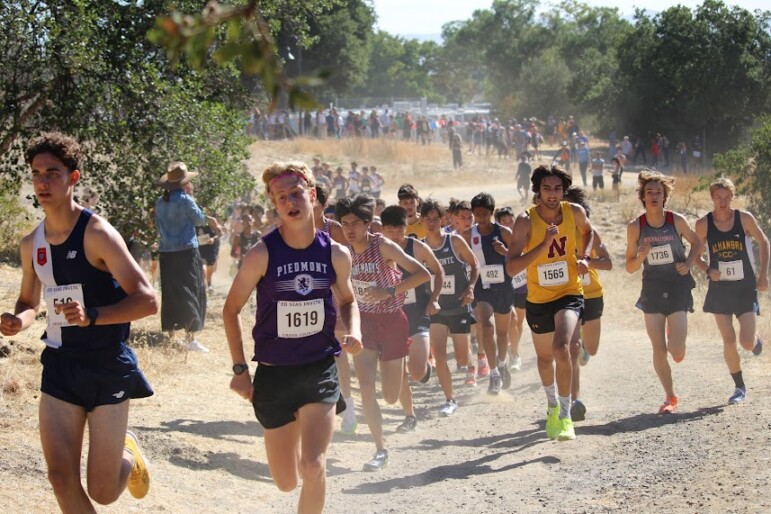 The boys team scored 177 points, led by a strong finish by its top three. Xander Schulte-Sasse was ninth overall in 10:46.6. Julien Lee finished 15th in 11:03.9, with Sebastien Swain 25th in 11:12.1.
Oliver Horsley was 65th in 12:30.6, with twin Henry Horsley in 68th in 12:34.0.
St. Ignatius won the boys' scoring with 74 points. The Wildcats had the top two runners in the race in Trey Wright (10:16.0) and Luciano Roberts (10:20.9).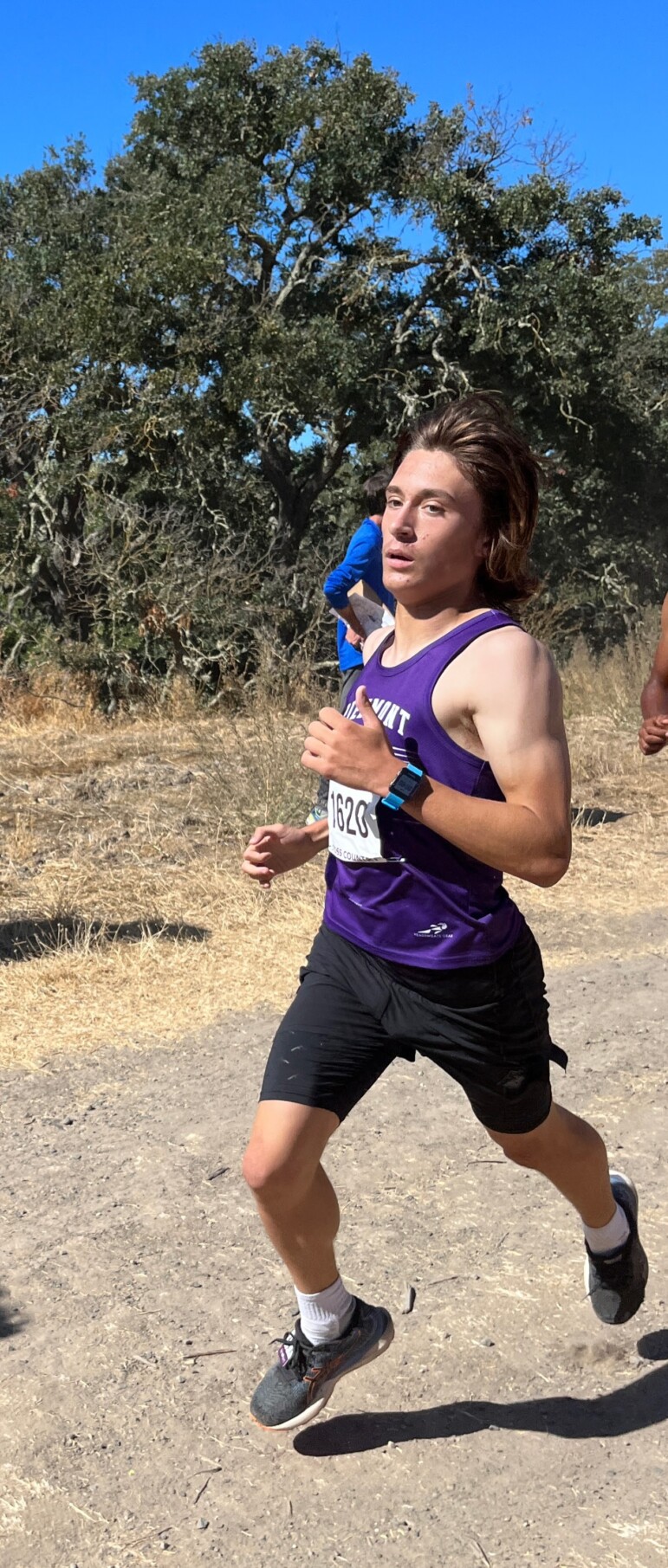 "Overall, the team performed very well for this early in the season," Piedmont coach Steve Zirkelbach said. "We have quite a few freshmen on the team and now that school is in full swing, we have been able to have some consistent training and will use the results and performances of the athletes from last Saturday to further tailor the training as we move into the heart of the season."