Piedmont High School's football team dropped its second game of the season, falling at Miramonte on Sept. 1, 48-6.
The Highlanders are now 0-2 after also losing at Pierce-Arbuckle. They will visit Mt. Eden on Sept. 8.
The Matadors (2-0) dominated the game from the beginning, jumping out to a 20-0 early in the second quarter. Then came Piedmont's highlight of the night.
The Highlanders had a third-and-10 at their own 30. Markos Lagios dropped back to pass and Albert Bellingrath was streaking down the sideline. Lagios hit him with a perfect throw for a 70-yard touchdown.
"I just saw he had one-on-one," Lagios said. "I saw the safety draw over. I looked to the left and drew him over a little bit and I threw it up and (Bellingrath) made a play."
Said Piedmont coach Jordan Seiden, "We saw the matchup we wanted, we took advantage of it. We've got a big, fast, athletic receiver. When you get a good matchup, you take advantage of it when you can."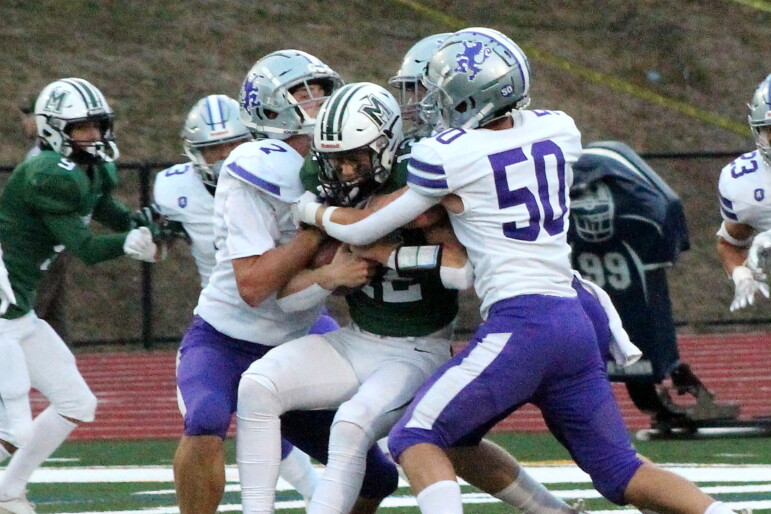 Lagios finished the game with 12 completions in 19 attempts for 131 yards and the touchdown. Bellingrath had three catches for 89 yards.
Beyond that play, it was a tough night. Miramonte piled up 469 yards of offense. Starting quarterback Myles Bastani completed nine of 12 passes for 203 yards and three touchdowns. Carson Blair alternated in for several series and hit on 15 of 20 passes for 156 yards and three touchdowns.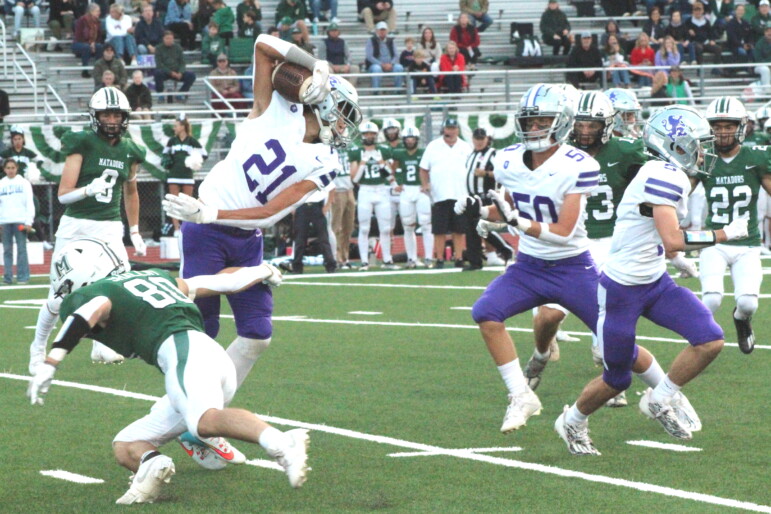 Andrew Bjornson caught three passes for 130 yards and two touchdowns. Finn McManus caught four balls for 106 yards and a score.
Piedmont did have other opportunities to score. Down 14-0 in the first quarter, the Highlanders got a 46-yard run from Tommy Ashton to the Matadors' 25. But on the next play, Gabe Roman knocked the ball out on another run by Ashton, and Will Scott fell on it for Miramonte.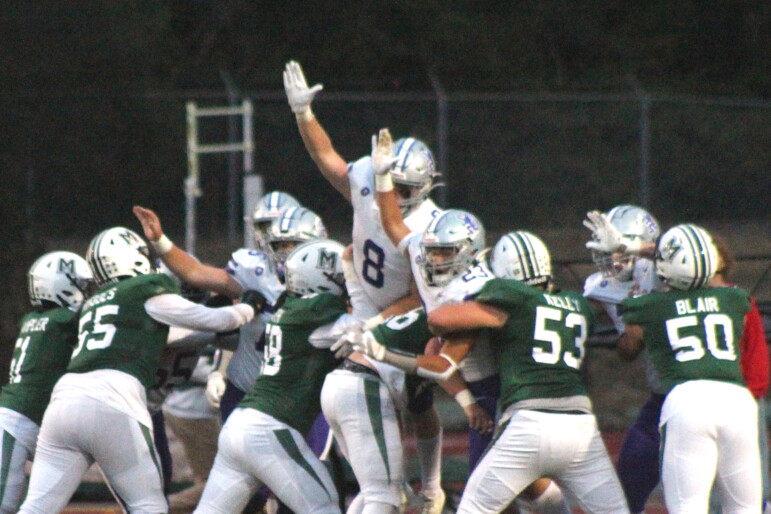 A short Matador kickoff set Piedmont up near midfield in the second quarter, but Lagios was stopped short on a run on fourth-and-9 at the Miramonte 34.
Jordan Alemania intercepted a Blair pass in the third quarter and returned it 30 yards to the Matadors' 37. Piedmont drove down to the 12 before Lagios was stopped on another fourth down run.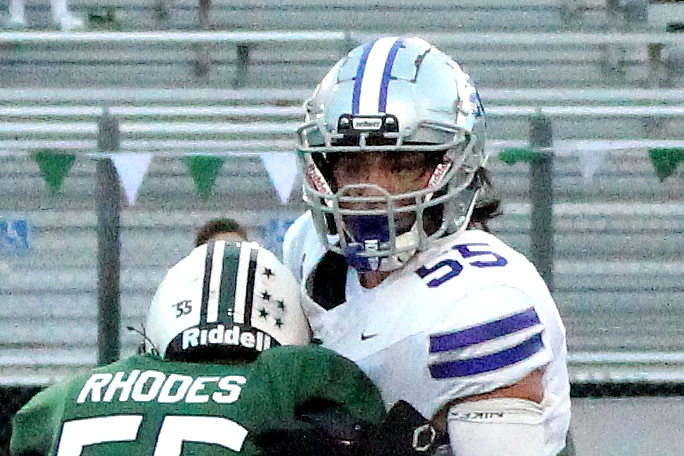 Finally, the Highlanders drove into Miramonte territory late in the game, but a Jack Quinnild sack of Lagios ended the drive.
Lagios said the key was to move on from the game quickly. But he added that the team is improving.
"I'm just looking forward to next week," he said. "I'm not even thinking about this week anymore.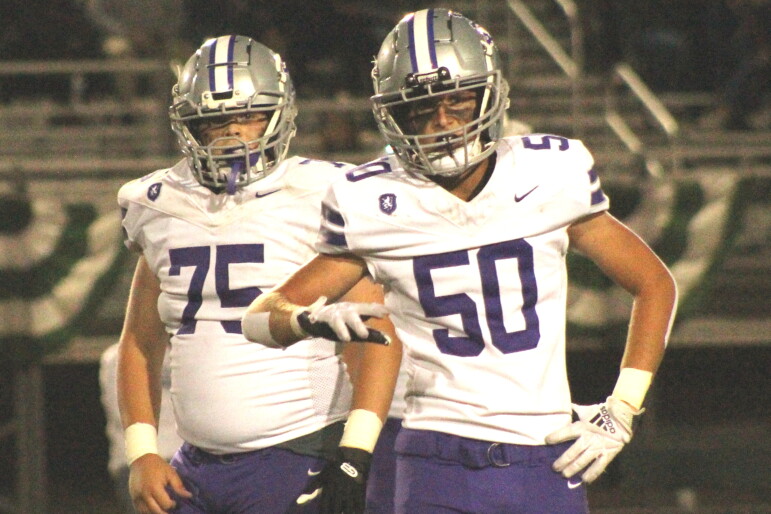 "I think a lot of it is mental. I think a lot of it isn't physical. I think we're not running the right routes, not making the right reads, not making the right blocks, blocking the wrong people. We just learned this offense, it's a new offense. It's all good. We learned. Honestly, I think we got a little bit better this week just within our offense, just knowing the offense. We're just looking for improvement every week."
Seiden said Miramonte is a program he wants Piedmont to emulate.
"We're building," he said. "That's a program we'd like to be. We want to be at that point."
Photos by Damin Esper and Joshua Hurwitz