Many factors, from curriculum to educators to cost, have driven parents to choose one type of schooling for their kids over another. And once the pandemic shattered the steady rhythm of in-person learning, as USA Today reported, even more parents sought an option outside of the public education system.
Public school enrollment fell nearly 3% nationwide from 2019 to 2020 and hasn't rebounded, though declining birthrates and immigration patterns also cut into this cohort.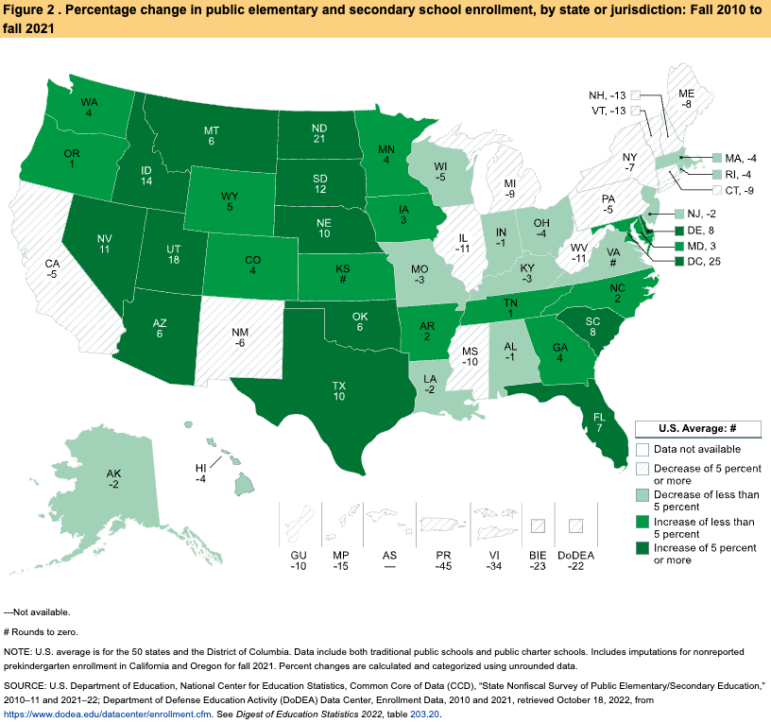 Home schooling surged, and though it has dipped some since the height of enrollment, the option is still more popular than before the Covid-19 crisis. Charter schools gained and retained hundreds of thousands of students. National data showcasing private school enrollment predates the pandemic, but some surveys suggest enrollment increased at these institutions, too. Other options such as learning pods, which connect small groups of students, are also showing they have staying power, as USA Today reported.
At the same time, school choice advocates have capitalized on parent dissatisfaction with public schools to create new alternatives to traditional education. Some of that disengagement was triggered during remote learning at the height of the pandemic. Several states this year passed legislation that entitles every child's family to use public funds for essentially any option.