Stop by Beach Elementary School this Sunday from 9 a.m. to noon for a morning of colorful chalk art to benefit the Piedmont Arts Fund, pancakes cooked up by the Beach Dads Club, and community spirit.
The 18th annual Beach Dads Club Pancake Breakfast is the club's largest fundraiser of the year. Event organizer Michael Gross said that last year they served over 700 breakfasts. The event is supported by Village Market, Piedmont Grocery, Mulberry's, Alibi Coffee, and the Piedmont Post.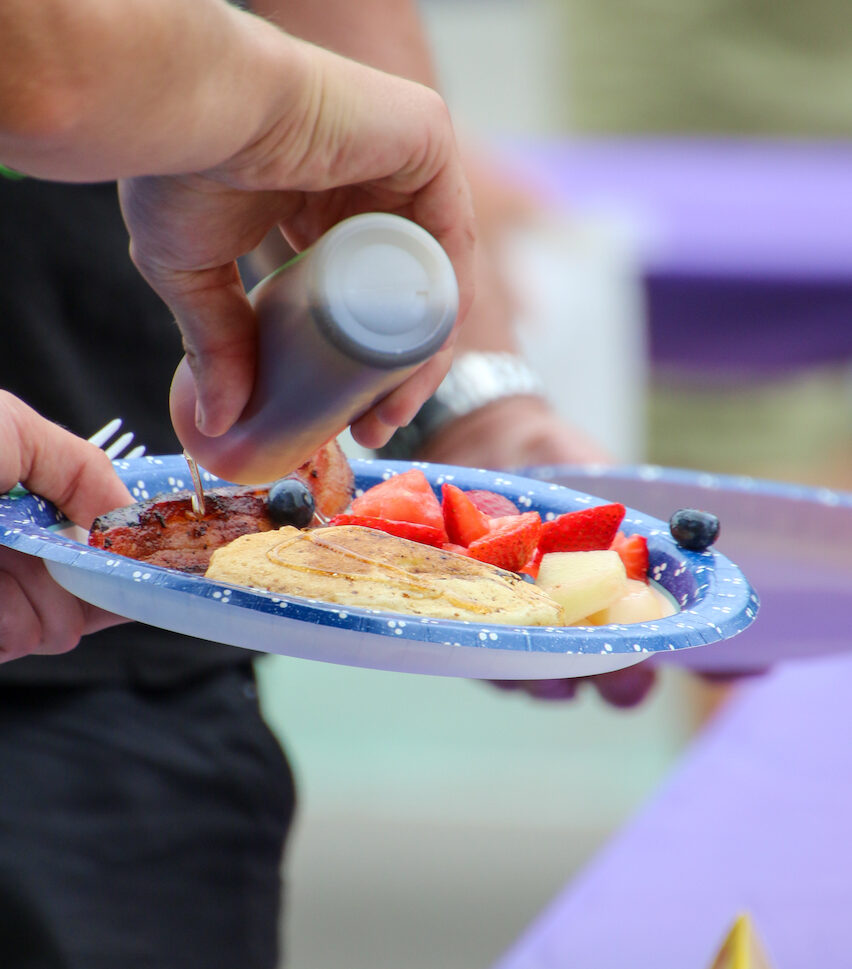 This year's event will include live jazz music provided by students and alumni: Dorothy Nemeth – piano, Will Davies – drums, Alex Tafapolsky – bass, Connor Stratman – saxophone.
Chalk squares are $20 each (cash or credit card) and come with a colorful box of chalk, generously donated by Flax Art & Design.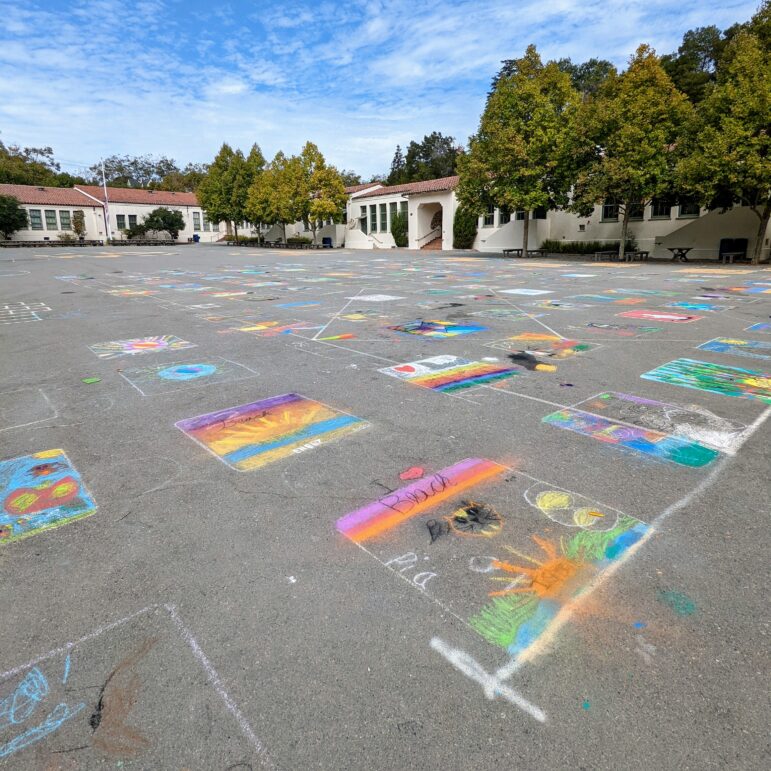 The Chalk Festival is sponsored by the Piedmont Arts Fund — 100% of net proceeds go to art programs in the Piedmont schools.