Freebie of the week: If you're like us, this week each year slaps you with the post- Labor Day letdown phenomenon: the feeling that another summer has slipped by. It doesn't matter that there are a gazillion fun things in the Bay Area all year round, or that the area's best weather usually happens when it's not summer. It's just that feeling that another carefree summer is gone.
To combat this, take in a fun festival, which, thankfully, you can still do well past Labor Day. This weekend, for example, features one of the Bay Area's best and most popular events – the Mountain View Art & Wine Festival on Saturday and Sunday.
This event takes the "Art" part of its title seriously. More than 350 artists of all sorts will be displaying their works, and there will be a "Collaborative Paint Temple" organized by Bay Area artist Richard Art Felix allowing artistic types (or wannabes) a chance to contribute to an evolving art project. Also on hand will be delicious things to eat and drink, a Dancepark with live DJs, plenty of kids activities, a Community Stage for local performers itching to strut their stuff and a full slate of lively cover bands including Bay Area favorites Cisco Kid, The Houserockers, Tortilla Soup and the Megatones.
The event runs 11 a.m. to 7 p.m. Saturday and 10 a.m. to 6 p.m. Sunday along Mountain View's Castro Street. Admission is free. More information is at mvartwine.com. 
---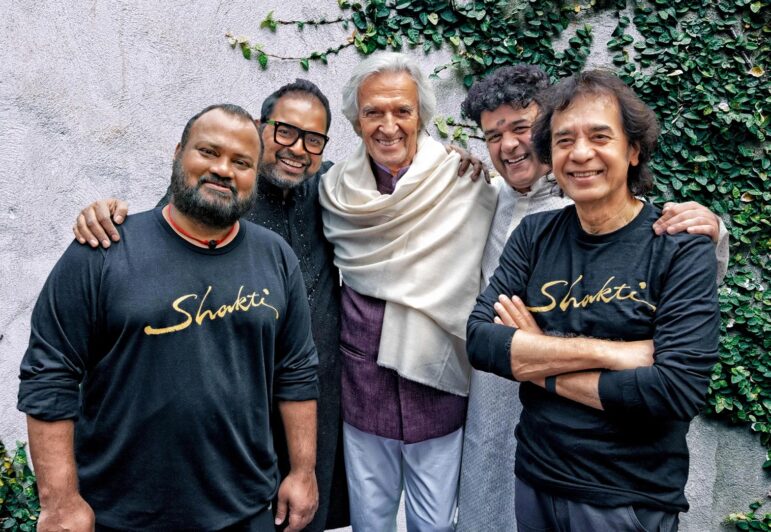 Shakti on tour: During the freewheeling heyday of the rock/jazz fusion era in the 1970s, one of the most revered guitarists making the scene was John McLaughlin. His otherworldly fretwork talents were matched with a restless yearning to bring rock and jazz to places no one had gone before. He founded the Mahavishnu Orchestra in 1971 with other explosive talents — drummer Billy Cobham and keyboardist Jan Hammer — and the band was known for its dizzying and complex sound merging jazz, rock, psychedelia, classical Indian music and more.
After the group, beset with internal divisions, dissolved, McLaughlin formed Shakti with acclaimed tabla master Zakir Hussain to further explore the marriage of rock and Hindustani and Carnatic Indian music forms. Like Mahavishnu Orchestra, Shakti developed a passionate following with its intense, complex and brilliantly delivered songs and performances. The band toured extensively for several years before largely going quiet, although McLaughlin and Hussain rejoined in the 1990s to form a band called Remember Shakti that performed and recorded for several more years.
Then in 2020, McLaughlin and the Bay Area-based Hussain reunited again as Shakti (just Shakti), adding vocalist Shankar Mahadevan and other musicians. The band in June released its first album in 46 years, "This Moment."
Now it's on its first major tour in 16 years, which stops at UC Davis' Mondavi Center at 7:30 p.m. Friday ($29-$95; www.mondaviarts.org) and at Davies Symphony Hall in San Francisco at 8 p.m. Saturday ($50-$175; www.sfjazz.org). McLaughlin and Hussain show no signs of slowing down these days, but fans of mind-blowing improvisational jazz-rock are encouraged to take advantage of this rare opportunity to see such monumental talent and creativity at work. 
---
SF Opera turns 101: As San Francisco Opera enters its second century with a season opening program Friday night, it jettisons a long tradition of kicking things off with a popular opera and opts instead to mount a concert starring two big-name talents, the celebrated tenor Roberto Alagna, making his S.F. Opera debut, and his wife, soprano Aleksandra Kurzak, who starred as Gilda in the company's 2012 production of "Rigoletto."
The 90-minute concert, conducted without intermission by music director Eun Sun Kim, will consist of selections from Leoncavallo's "Pagliacci," Puccini's "Tosca" and "Manon Lescaut," Mascagni's "Cavalleria Rusticana" and Saint-Saëns' "Samson et Dalila." A glitzy dinner and a post-concert opera ball complete the evening for the high rollers, but you can attend the 8 p.m. concert in person for $30 to $300 tickets or – and this is a first, pay $27.50 for a livestreamed performance.
Find tickets and more information about the upcoming season at sfopera.com. 
---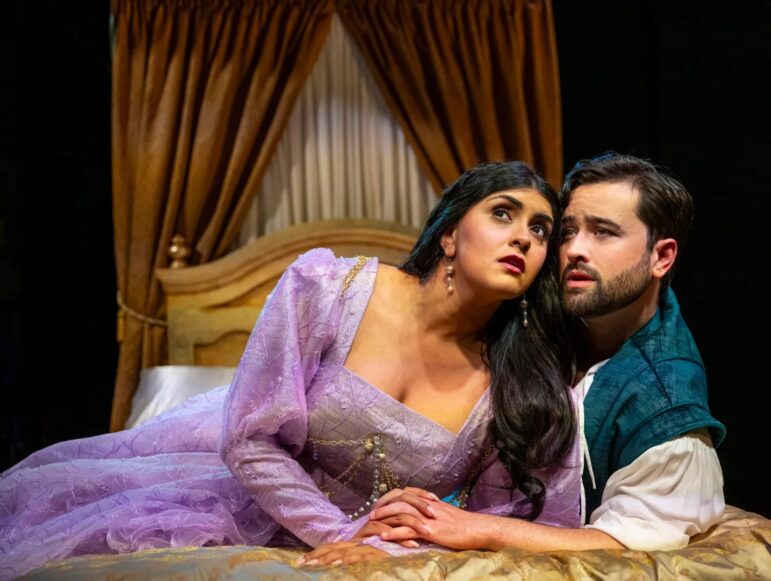 Shakespeare in San José: Also launching its new season this weekend is Opera San José, which marks its 40th year with an all-new production of Charles Gounod's gorgeous "Romeo and Juliet," opening at 7:30 p.m. Saturday in the California Theatre.
Tenor Joshua Sanders, making his company debut, stars as Romeo, and the role of his beloved Juliet will be shared by two sopranos, Melissa Sondhi and Jasmine Habersham. Joseph Marcheso conducts and Shawna Lucey directs the production, which will be sung in French with both Spanish and English supertitles.
Though the opera is based on the famous Shakespearean tragedy (and its smashing success revived the composer's faltering career in 1867), Gounod did depart from the Bard's script in one striking move in the tomb scene  – he gives the two lovers a final duet by having Juliet awaken a bit before the poison he has taken kills Romeo.
There are four repeat performances of the opera, which concludes its run Sept. 24. Find tickets, $55-$195, at operasj.org or (408) 437-4450.