Pet: Luna
Family: Shannon, Angel, Joaquin, Gael, and Ramon Fierro
Age: 4
Breed: Terrier mix
Adoption story: Adopted from Milo Foundation, Luna had pneumonia and gun shot wounds when we got her, but today she's healthy and happy.
Likes: Belly rubs, rolling in the snow, and running with Angel.
Dislikes: None!
Interesting facts: She only barks about once every 2 months.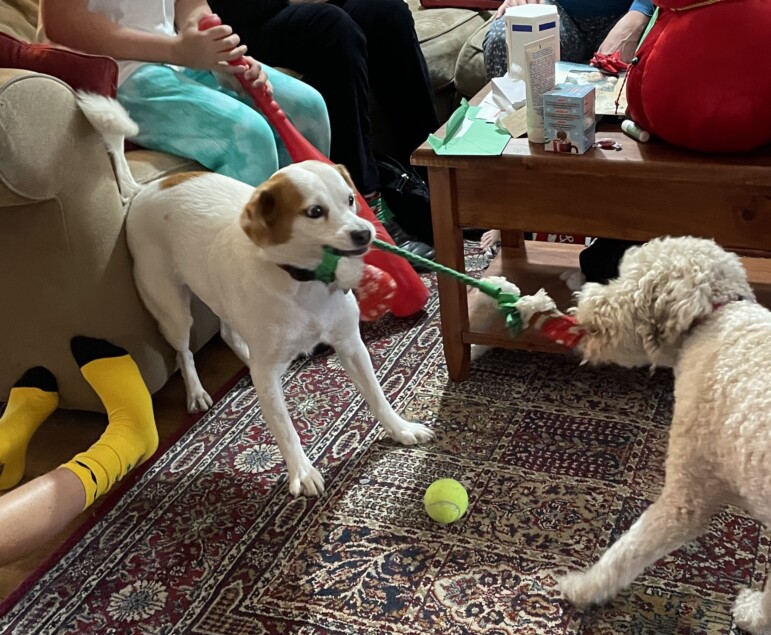 ---
Calling all Good Dogs! If there's one in your family, our canine curious readers would love to read about him or her. To feature your Good Dog in this popular column, please click below and follow the prompts.