Researchers, policymakers and community leaders at a UC Berkeley research institute are calling for greater legal protections and resettlement resources for climate refugees as climate-induced natural disasters continue to intensify, according to a new research study published Thursday.
The study, produced by the Berkeley-based Othering & Belonging Institute, determined that the scarce number of protections for people fleeing from climate change-induced environmental conditions is "concerning," especially for marginalized and formerly colonized countries.
Sea level rise, for example, is expected to hit the Global South exceptionally hard, reads the report. Since 2007, around 38 percent of the world's population has been concentrated in coastal areas, and more than three-quarters of those people reside in the Global South. According to the United Nations High Commissioner for Refugees, more than 70 percent of the world's refugees will come from countries deemed most vulnerable to climate change-induced disasters.
The call to action comes as the term "climate refugees" has yet to be used in international law, despite the growing consensus among scientists and governments that forced migration is a growing effect of climate change.
Researchers are calling on international leaders to not only ensure refugee resettlement and community resilience resources are equitably distributed across the world, but to provide reparations to colonized and developing countries to bridge resource and economic inequalities.
These reparations would come in the form of a "loss and damage" fund developed at last year's United Nations Climate Conference. The fund was established after a decade-long fight for climate-focused resources and in intended to distribute money to at-risk developing countries that will face an "uneven financial burden" in years ahead due to climate change.
"As these disparate impacts make clear, the climate crisis is an existential crisis of our extractive global political economy," reads the report. "A crisis born of centuries of fossil fuel-driven uneven development, dispossession, and exploitation, Global North countries and financial institutions have forced the climate crisis upon the world and left its impacts falling hardest on the Global South and on marginalized communities within the Global North itself."
Currently, the rights of climate refugees sit in a gray area. The 1951 Convention Relating to the Status of Refugees – known as the documents that make up the international framework for refugee definitions and rights — does not even mention climate change as a factor of refugee status. And current international policy only allows refugee status for people migrating due to climate change if local governments bar them from doing so based on their race, religion, nationality or other forms of identity.
On Thursday, a group of refugee experts hosted a virtual panel to discuss protection strategies, the future of loss and damage funds and the report as a whole.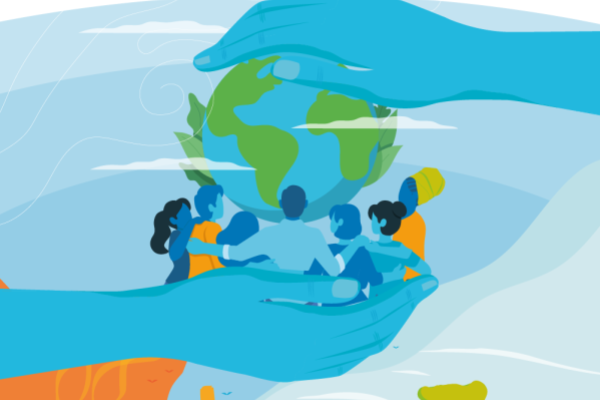 "These loss and damage funds, the details of which are being worked out, are a key step in ensuring that the costs of the climate crisis are covered by the global north country's institutions and corporations that gave rise to it," said Hossein Ayazi, policy analyst of the Global Justice Program at the institute.
Director of the advocacy organization Climate Refugees, Amali Tower, said the current worldwide approach to addressing forced migration needs to have a more comprehensive, intersectional understanding as to why people cross borders. Sometimes, the land people grew up on is no longer able to provide the resources to their families like it once did before climate conditions like drought and flooding worsened.
"When mothers tell you, 'How can I return, return to what? Even before we left my I couldn't feed my family for five seasons because crops had failed,' that is an incredible opportunity for us to listen, witness, gather that testimony and use it fundamental avenues through which we can inform and widen the scope of what is protection," Tower said.
Ineza Umuhoza Grace, a research assistant at Politics of Climate Change Loss and Damage, noted that communities in migration may not frame their movement as an attribution of climate change. Nonetheless, one huge factor in determining movement is the land's ability to sustain agriculture, she said.
"Because of the climate change impact, we are now experiencing droughts and intensive rainfall, and it's decreasing the agriculture yield, especially for small-scale farmers," Grace said.
"Sometimes we have a community that's going to move from one region to another internally or even go to neighboring countries in search of a better land that they can be able to grow food for their families and be able to have a future."
Hamza Hamouchene, Programme Coordinator for North Africa at the Transnational Institute, said that though migration should be considered a last resort, it also has to be viewed as a form of climate adaptation.
"It's very unlikely that it would be just the climate crisis or the climate change impacts that push people to move," Hamouchene said. "They have a role but usually it is deeply embedded in the political instability, in socioeconomic crisis and other environmental problems."
To Grace, these vulnerable communities need programs that will protect them in their homelands and provide necessary conditions for them to thrive. Loss and damage funds should not be treated as development aid, but rather a chance for regaining lost development from disasters, she said.
"We just need to stand in solidarity and just help each other so that we don't have move in the very first place," Grace said.