Updated on Aug. 11 @ 8:30 p.m. and headline updated Aug. 12:
The Piedmont Police Department posted an alert on their social media accounts on Friday, Aug. 11:
Tonight, 8/11/23 at 7 p.m., dispatch received a call from a 74-year-old male who was followed to the 100 block of Scenic Ave by two vehicles occupied by several black males in ski masks. As he exited his vehicle, 4 subjects jumped out of the cars and demanded his watch. A scuffle ensued and he was pushed to the ground, but not injured. Shortly after, several calls were received reporting reckless vehicles(no license plates), a dark 4dr sedan and a black 4dr Infiniti, speeding down Highland Ave to Moraga Ave and then toward Piedmont Ave. These vehicles/subjects are also believed to have been involved in another robbery on Hwy 880/Hwy 80 where one of them displayed a gun.

If you have any information or video footage of these vehicles or the occupants, please contact the Piedmont Police Department at 510-420-3000.
---
A suspect was taken to Santa Rita Jail in Dublin after being found with a red 1995 Mercury Tracer that had been stolen from Oakland. The incident happened at 12:06 p.m. on Aug. 1 when the city's Automatic License Plate
Reader (ALPR) cameras alerted on the stolen vehicle at Wildwood and Grand avenues.
The car was found at the intersection of Mandana Boulevard and Grand Avenue. The driver was detained and a search of the vehicle turned up a "punched ignition, 30 jingle keys, a booklet with locations of vehicles with descriptions, and cell phones depicting conversations about fentanyl," according to Piedmont Police Capt. Chris Monahan. The evidence was booked for processing.
---
Another stolen vehicle was recovered on July 29 in front of the Safeway on Grand Avenue. A blue 2022 Kia four-door set off the ALPR system at 8:02 p.m. The vehicle had been reported stolen in Oakland. Three people were detained but none of them apparently was the driver of the vehicle. They provided information on the driver, according to Monahan.
---
On July 28 a woman was arrested for possession of a stolen vehicle. A red Hyundai with a switched license plate was found on Pleasant Valley Avenue. The driver was taken to Santa Rita Jail and the vehicle was towed.
---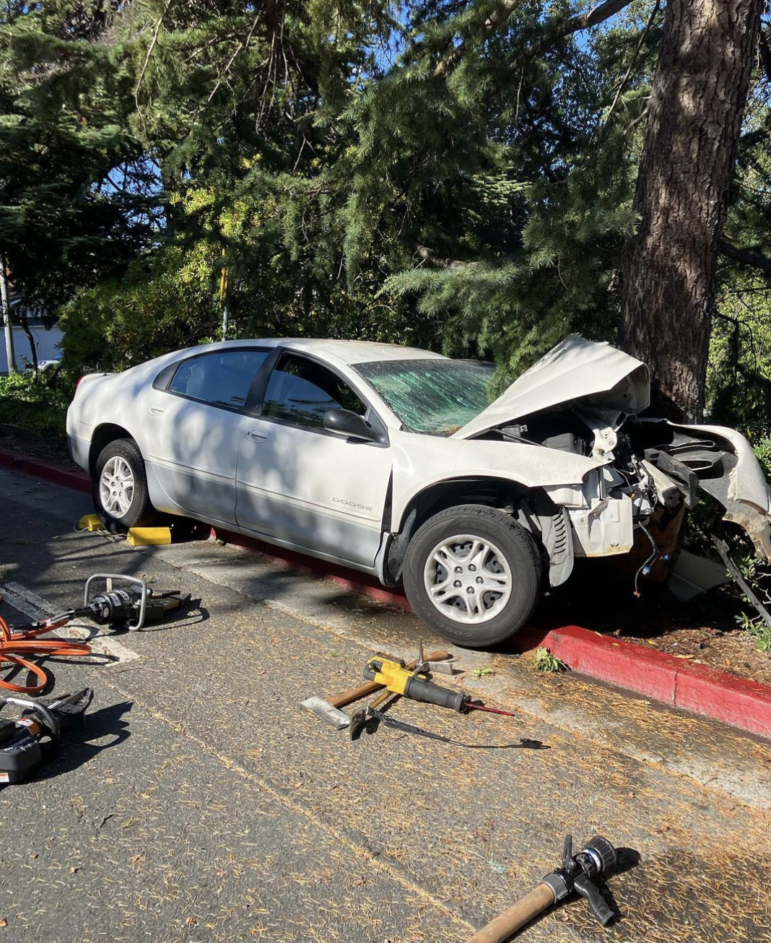 On Aug. 9 at 4:45 p.m., Piedmont police reported on social media that a vehicle crossed over the double yellow line on Grand Avenue between Arroyo and Lower Grand avenues into oncoming traffic. The vehicle drove off the road, colliding with a tree, according to the police. The engine of the vehicle was engulfed in flames and the driver was removed by the Piedmont Fire Department using the Jaws of Life, the department said.