Piedmont High School's football team is ready for the season. After the 2022 campaign got cut short thanks to low numbers and injuries, there is really only one goal for the Highlanders this year.
"Finish the season," coach Jordan Seiden said.
As Piedmont prepares for its season opener on Aug. 25 at Pierce-Arbuckle, the same concerns of the past three seasons are there: the roster has 20 names on it and only about 17 were practicing last week. Fortunately, so far at least, the injuries are mostly minor. Last year, the Highlanders were down to 13 players in practice (not counting the junior varsity), and abandoned their season after four games on the field. That came after several junior varsity parents had been pressuring the school to not even field a varsity team the prior spring.
"We've never hid with our kids what the situation was," Seiden said. "We're low on numbers, we don't have as much depth as we like to. Everybody including coaches have to step up.
"I'm not big on putting up win totals. We truly in our house believe we have a pretty good group but we know that can change in a heartbeat. Overall my main goal is health. Other than that, things will fall into place. We'll be where we need to be if we're healthy."
There are several talented skill players back on varsity. Junior quarterback Markos Lagios (5 feet 9 inches, 185 pounds) will lead the offense. His athleticism has never been in question. He came up and played the varsity finale as a freshman. He is also a standout baseball player, which kept him away from football for part of the summer.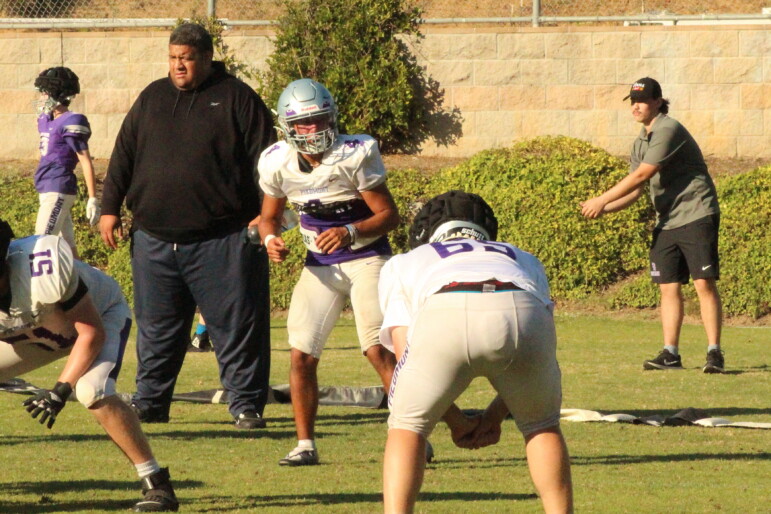 "I foresee him having an outstanding season," Seiden said. "He's a great thrower. He threw some beautiful balls in the [Aug. 19] scrimmage. Throwing a baseball and a football are different. He has a nice release getting the ball out quick. It takes a lot of reps, being on the same page as your receivers and your blocking. He's going to get better as we go through the season."
Junior Tommy Ashton (6 feet 1 inch, 200 pounds) will be the top runner.
"(He's) going to be a huge contributor on both sides of the ball," Seiden said. "If we had a bell cow running back, it would definitely be Tommy. He's very receptive to coaching."
Sam Shelby is another junior who will contribute. The 5-foot-11, 165-pound running back/wide receiver/defensive back had a big spring with the track team and is reporting for duty in terrific shape.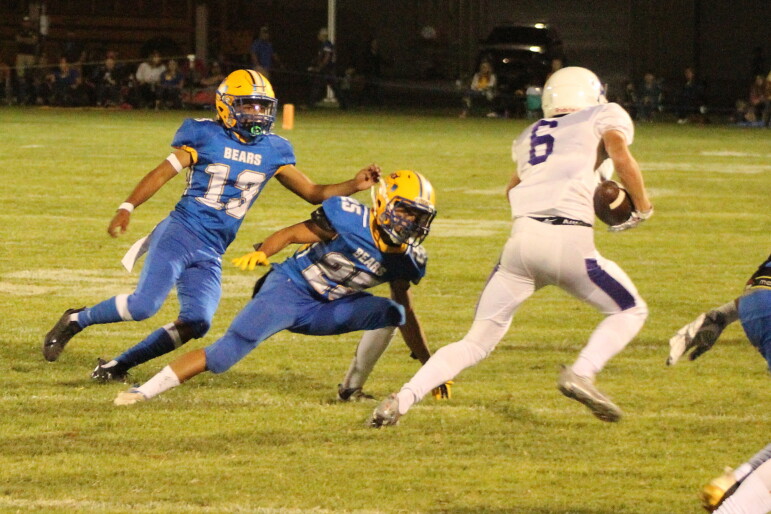 "Sam Shelby is going to be one of the top players in the league, if not beyond that," Seiden said. "His work ethic, his off season, his heart. He has it all. He's a great leader, he's the hardest working kid on the team. The superlatives for him can go and go and go."
Shelby also played quarterback this summer when Lagios was away.
Albert Bellingrath (6 feet 4 inches, 215 pounds) is a sophomore who can make an impact. He'll line up at wide receiver, tight end, H-back and defensive end.
"He's kind of a jack of all trades and he's a puppy," Seiden said. "He's just figuring out football. We moved him last year to a player who touches the ball. [He's a] big, long, strong, athletic, incredibly intelligent player. He's going to be something special for us in this program."
Three returning seniors will look to finish their high school careers on an up note. Brayden Hong (RB/DB, 5 feet 9 inches, 170 pounds), Derek Schleuning (OL/LB, 5 feet 10 inches, 165 pounds) and Emmett Maxwell (RB/LB, 5 feet 8 inches, 155 pounds) went through COVID-19 as freshmen and lost their junior season midway through.
Now, they have one more obstacle to overcome.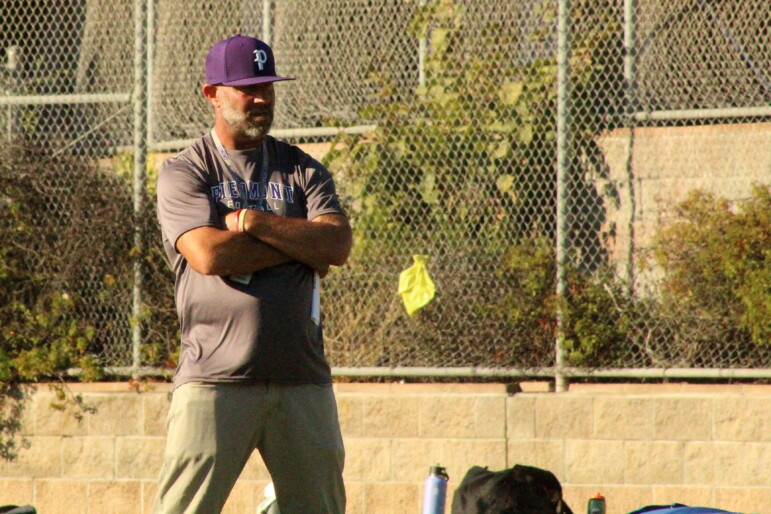 "It kind of sucks for them too, not having a field to play on their senior year," Seiden said.
Witter Field is being renovated and the project will likely not be done until early December (weather permitting). So the Highlanders are playing all of their games on the road this season. It's just one more bit of adversity for the program.
New on the sidelines is longtime Bishop O'Dowd and Mt. Eden head coach Paul Perenon, who will be working with the offense.
"I've known Coach P since I was in high school," Seiden said. "He was a coach at Bishop O'Dowd when I was at St. Mary's. I've been learning from him ever since. When I was a younger coach, I was his JV coach from 2000-2002. I modeled my coaching after him."
Perenon led Bishop O'Dowd to three North Coast Section titles over 25 years. He then spent 13 years at Mt. Eden before stepping down this past spring.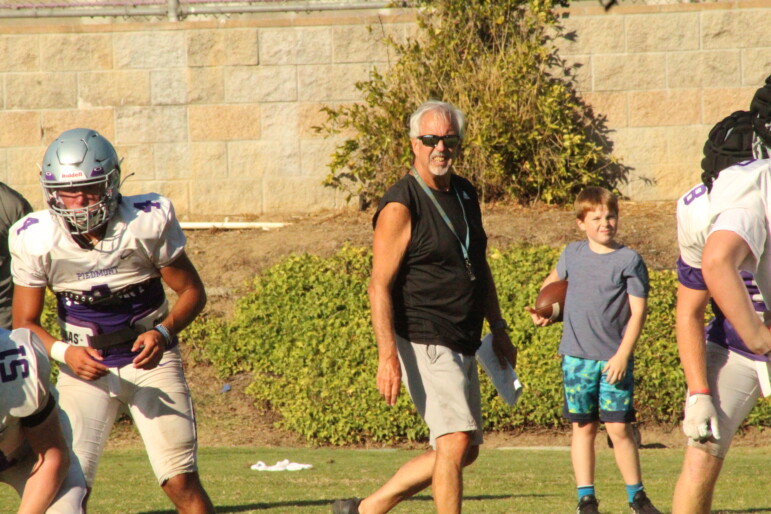 "I ran a similar offense, but he brought some more details and some organization to the offense," Seiden said. "He's a teacher. He has been a teacher for over 50 years. Not only development but learning styles. He brings so much to the table, it was a no-brainer to ask him to join."
The defense will be a 4-2-5 base with lots of variation.
Seiden is raring to go.
"Everybody's grown up or growing up," he said. "It's nice to see the benefits of the weight room coming to fruition. The guys that ran track are back, (which was) very beneficial."
But, those numbers are always hanging over the program.
"One or two injuries and our season could be in peril," Seiden said.
Photos by Damin Esper