At long last, the city of Fremont earns its cinematic due this week with "Fremont." The incisive dramedy from Babak Jalali is about an Afghan immigrant and former translator for the U.S. military living in the East Bay, working at a fortune cookie company in San Francisco and on a journey seeking connection.
The East Bay also earns more props, to a lesser extent, in the form of the racy and hilarious high school comedy "Bottoms," which costars Oakland native and former football star Marshawn Lynch.
Here's what Pass the Remote recommends this week.
Home to the largest Afghan population in the U.S., Fremont is the perfect setting for the Iranian-born director and co-screenwriter's amusing and perceptive fourth film. Jalali is no stranger to the Bay Area, having won acclaim for his second full-length feature, 2016's "Radio Dreams" (also set in the region), about a Persian-language radio station manager and a long-delayed meetup between an Afghan rock band and Metallica.
Shot in B&W and following in the eccentric narrative style of a Jim Jarmusch film, "Fremont" explores what it means to arrive in a different land and try to create a new and fulfilling existence.
Anaita Wali Zada, who has never acted professionally before, is a major discovery as Donya, a matter-of-fact 22-year-old who's so plagued by insomnia, she finagles her way into getting a sought-after appointment with a therapist (a well-cast Gregg Turkington) so she can score some sleeping pills. Her appointments take a comedic and unexpected turn as Dr. Anthony parallels her experience being an immigrant to that of "White Fang," the wolfdog from Bay Area storytelling icon Jack London.
"Fremont," written with wit and insight by Jalali and Carolina Cavalli, has quirky but pertinent asides and encounters, including a road trip to Fresno where Donya meets a dreamy mechanic (Jeremy Allen White of "The Bear"), and Donya landing a new position writing messages in fortune cookies.
Best of all, "Fremont's" eccentric style serves as a reminder that the immigrant experience is more individualized than the movies often present.
Donya's uniqueness and sometimes blunt, unadorned manner make her one of the most intriguing characters we've encountered in a while. She's someone you'll be glad that you met and got to know, and you won't forget her.
Jalali will appear with producer Sudnya Shroff for in-person Q&A events throughout the Bay Area: at 6:45 p.m. Friday and 1:10 p.m. Saturday at The Roxie in San Francisco; at 7 p.m. Saturday at the Smith Rafael Film Center, and 4:40 p.m. Sunday at the Cine Lounge Fremont.
---
Former Raiders running back Marshawn Lynch gained props and elevated conversation about him becoming a sports commentator after his fan favorite appearance on ESPN calling SlamBall.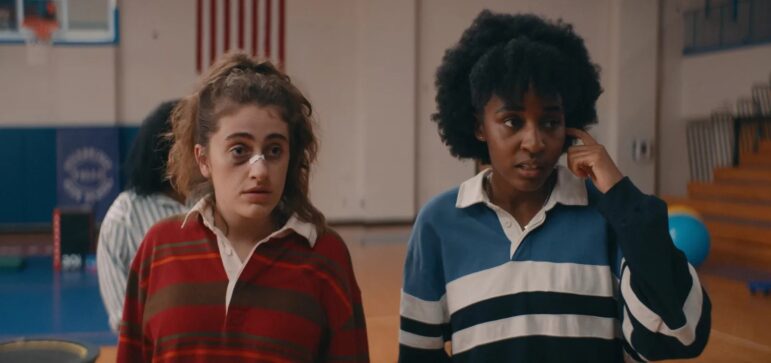 The charismatic Lynch lands a supporting role in director and co-screenwriter Emma Seligman's laugh-a-minute "Bottoms." He plays bored and unorthodox high school teacher Mr. G, who gets tagged to be the adult overseeing a female fight club organized by two girls (the dynamite comedy team of Rachel Sennott – who cowrote the screenplay – and Ayo Edebiri of "The Bear") who only really want to get together with two cheerleaders (Havana Rose Liu and Kaia Jordan Gerber).
As the unexpectedly popular fight club makes their social status at school soar, it also slightly chips away at students' other ardent focus, a hysterically over-hyped football matchup featuring its hunky but clueless quarterback Jeff (Nicholas Galitzine of "Red White & Royal Blue").
"Bottoms" is only the second film from Canadian filmmaker Seligman (her first is the equally irreverent upstart "Shiva Baby" also starring Sennott); she's a bold and original voice destined to shake up the comedy scene for years to come.
For more information and showtimes at local theaters, visit https://www.mgm.com/movies/bottoms.
---
Over in the South Bay, Cinequest wraps another successful, more expansive in-person program. But you'll have to act fast before Sunday when debuting filmmaker Aristotle Torres' "Story Ave" closes this year's festival. The inspirational drama adroitly shows the struggle New York teen Kadir (Asante Blackk), estranged from his mother after a tragic incident, has in determining what path to choose: making money through street crimes or becoming an artist. Blackk lays the bricks and mortar for a solid acting career ahead while Luis Guzmán wrenches your heart out as Kadir's mentor who's nursing his own wounds. "Story Ave" screens at 8 p.m. Sunday at the Mountain View Showplace ICON.
Another film – one of the best in the lineup – screens for the last time in the festival on Thursday. Anna Fahr's "Valley of Exile" assuredly captures, much like "Fremont" does, what it feels like to be displaced and needing connection. But the similarities end there. Fahr's heartbreaking drama focuses on what it's like for two sisters – the pregnant Rima (Maria Hassan) and younger risk-taker Nour (Hala Hosni) – as they are taken into a settlement in Lebanon after fleeing Syria, hoping to reunite with family members.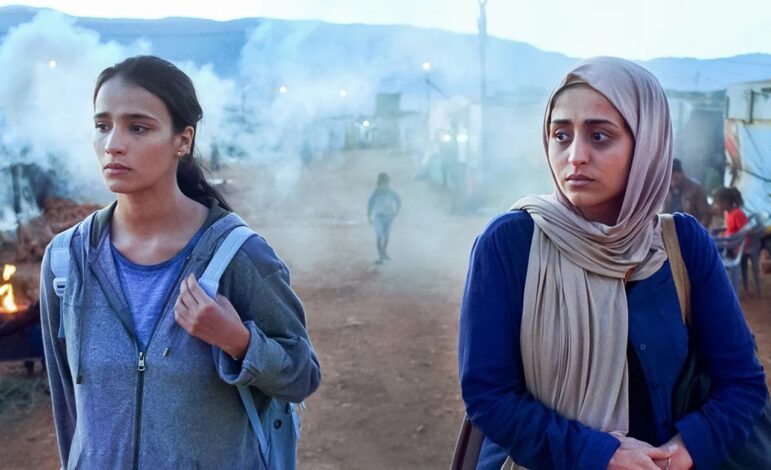 Shot in a refugee camp in Lebanon, Fahr's feature never rings false as these different women reconcile with their unstable reality and how they can, or perhaps can't, move away from it. Fahr heightens the tension throughout as Rima grows more desperate awaiting her husband's arrival while Nour searches for clues about the whereabouts of her brother. Fahr will be attending an onstage Q&A with co-producer Habib Battah at the 11:15 a.m. Thursday screening at the Mountain View Showplace ICON.
For tickets and additional information, visit https://www.cinequest.org/.