Piedmont High School's girls water polo team is ready to start a new era in 2023 as Georgia Lewis takes over as head coach.
Lewis replaces Sarah Mooney, who will still help out with the varsity team. Lewis served as a junior varsity coach the past two seasons.
"I'm very excited," Lewis said.
Lewis inherits a team that finished 2022 with a 7-11 record. Several players return from that squad, including three seniors who will serve as captains this year: Anne Reardon, Kate Meyjes, and Kat Melian.
Lewis said Reardon will play "everywhere."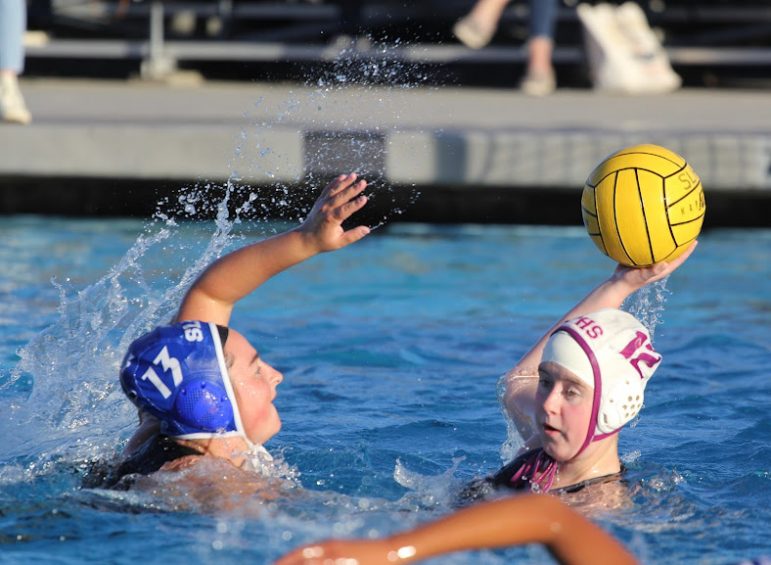 "I'm excited to have her shooting, but I also want her to be a post-up player," Lewis said.
Of Meyjes, Lewis said, "She works really hard and is really good at being a leader, leading by example. I think she's going to play at the five spot. And just really good at creating movement for the offense."
Melian has one of the strongest shots in the pool and will continue to be on the outside.
Goalkeeper will be a group effort for the Highlanders this year. Lewis said she has several players trying out at the position and hopes to settle on three or four to switch out throughout the season. She also said that Sophie Nicoll, a senior currently on the junior varsity, may come up to the big squad and see time there during the season.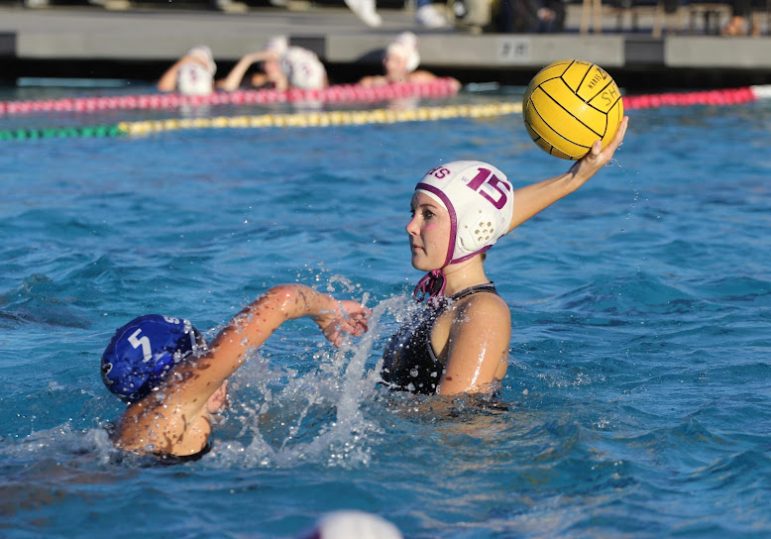 One freshman made the varsity roster: Esme Krumins, younger sister of boys water polo player Peter Krumins.
"I think there's a lot of potential there," Lewis said. "She works hard. She has all of the basic skills she needs to have. I think that she's going to be a 4-5 side shooter. I kind of just want to see where she can play."
That sums up Lewis's coaching philosophy. She said she doesn't like to pigeonhole players into certain positions and wants everybody to have a chance to play all over.
"We're a pretty young team so I want to give everybody a chance to work on trying all the positions," she said. "I don't like assigning somebody a spot and saying this is going to be your spot forever."
Other key players expected to contribute include sophomore Abigail Jacoby, senior Sage Gilbert, sophomore Vivian Burke, junior Alicia Bernales, and junior Olivia Kaltner.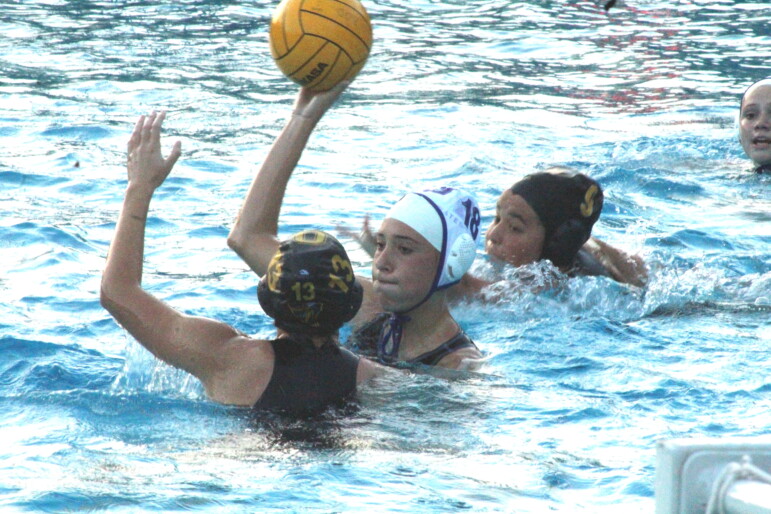 Lewis said there are pros and cons to moving players around.
"If you're scouting another team, if you have somebody who is playing everywhere, it's challenging," Lewis said. "I'm also kind of pro-letting everybody try each position so they can find what they're best at.
"If you get moved around, you can't necessarily learn every single trick of the trade, but I don't think that's going to be something that holds us back."
Lewis said she plans on running a hard-press defense to a drop or a 4-5 zone. She'd like to see her offense drive and set up multiple post-ups.
Lewis spent a chunk of her childhood in the East Bay and played water polo at Castilleja High School, then two years at Bucknell University and two at Santa Clara after the pandemic. She was a goalkeeper and one of her Bucknell teams finished the year ranked 18th in NCAA Division 1.
She's looking forward to the Piedmont season.
"I think we have a lot of talent and a lot of potential," Lewis said. "We just need to figure out how to make it all come together. We have a lot of hard workers. I put a lot of emphasis on hard work over talent, and these girls really show up and show me that."