Pet: Inca
Family: Dana Towsey, son Felix, and a cat named Gilly
Pet: Chiweenie (Chihuahua and Dachshund mix)
Age: 4
Adoption story: She is a rescue from the Milo Foundation. She has an unknown backstory, but she was originally found in Bakersfield under a car, abandoned. We wish we knew more about her past.
Likes: Belly scratches, torturing her sibling Gilly (the cat) — but in a loving way. She also loves burrowing in the comforter while we are sleeping. Inca is also a very energetic and active dog who loves running – and she could probably do four hours of exercise a day if we were willing to. She is also very good at shaking hands.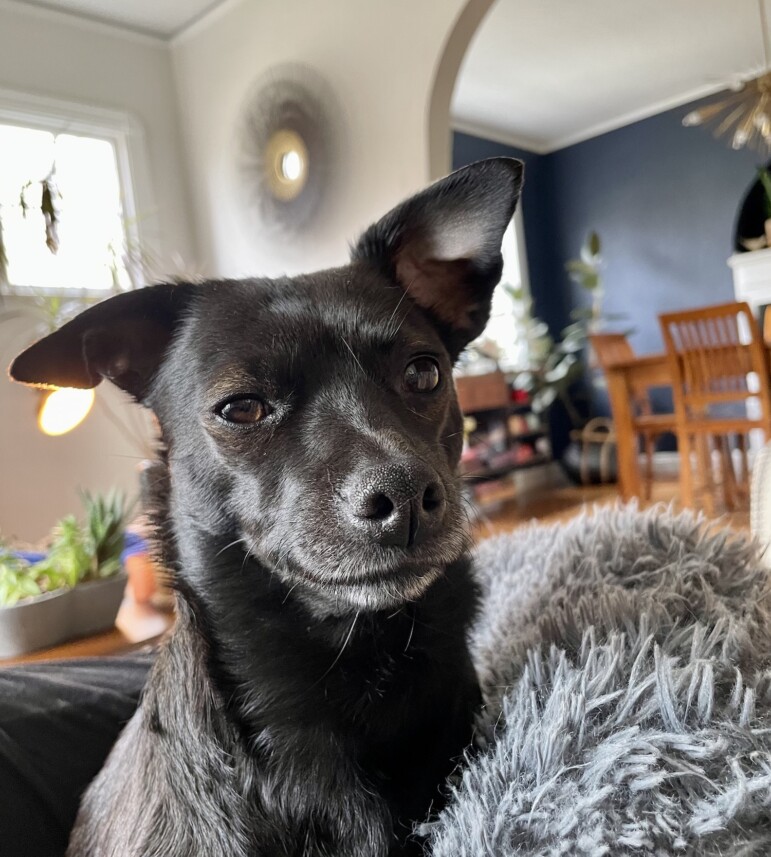 Dislikes: Big dogs! They are scary for her, and she prefers dogs and other animals that are more her own size.
Interesting facts: Inca has a "ballet leg," which is what some people might call a "crooked" leg. But it doesn't affect her ability to run at all — and it's just another one of the many things that makes her so cute and unique.
We have lots of overlapping best friends: Inca's bestie is the dog belonging to my best friends, and their son is my son Felix's best friend. All of us best friends enjoy going to the dog park for walks together.