The Piedmont Junior Running Club is back: All 4th and 5th graders who like to run and have fun are encouraged to sign up.
Registration will open on Aug. 1 and is offered through the Piedmont Recreation Dept. This afterschool sports program is for boys and girls of all ability levels and provides an introduction to running. 
During the most recent school year, the program achieved several new milestones, including having a winter season for the first time and a mini-track meet for program participants in the spring.
The fall program has been expanded by two weeks and will run from Sept. 11 to Nov. 15. Each elementary school will host a Junior program with experienced adult coaches leading the practice sessions.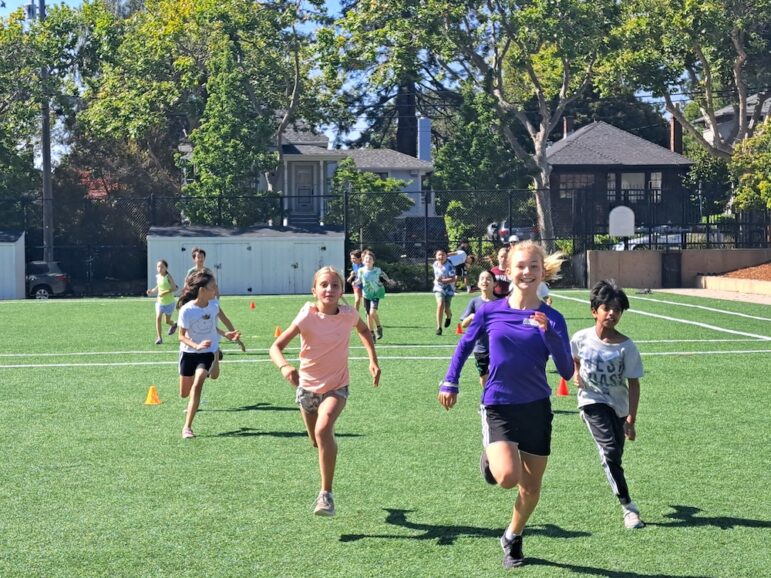 The program meets Mondays from 3:15 – 4:30 p.m. and Wednesdays from 2 – 3:15 p.m. 
Every new program participant will get a t-shirt and a healthy snack is offered after every practice.
To view the program description in the Fall activity guide, click here and go to page 37 in the guide.
Any questions please contact the coordinator Len Goldman at: lgoldman@pacbell.net
Parent volunteers are needed to help with the program and supplement staffing. If you're available and can lend a hand, please email Len.