When asked how long it took to plan his trip to all 30 Major League Baseball ballparks, Guy Avagliano says, "Thirty-five years."
The Piedmont resident is 59 years old.
"It was probably 50 hours of noodling around with different options," Avagliano said. "One version was I was going to fly to Seattle and rent a car from there. Another option was fly to Miami. There was something I wanted to bring to my cousin so I decided I wanted to drive from here."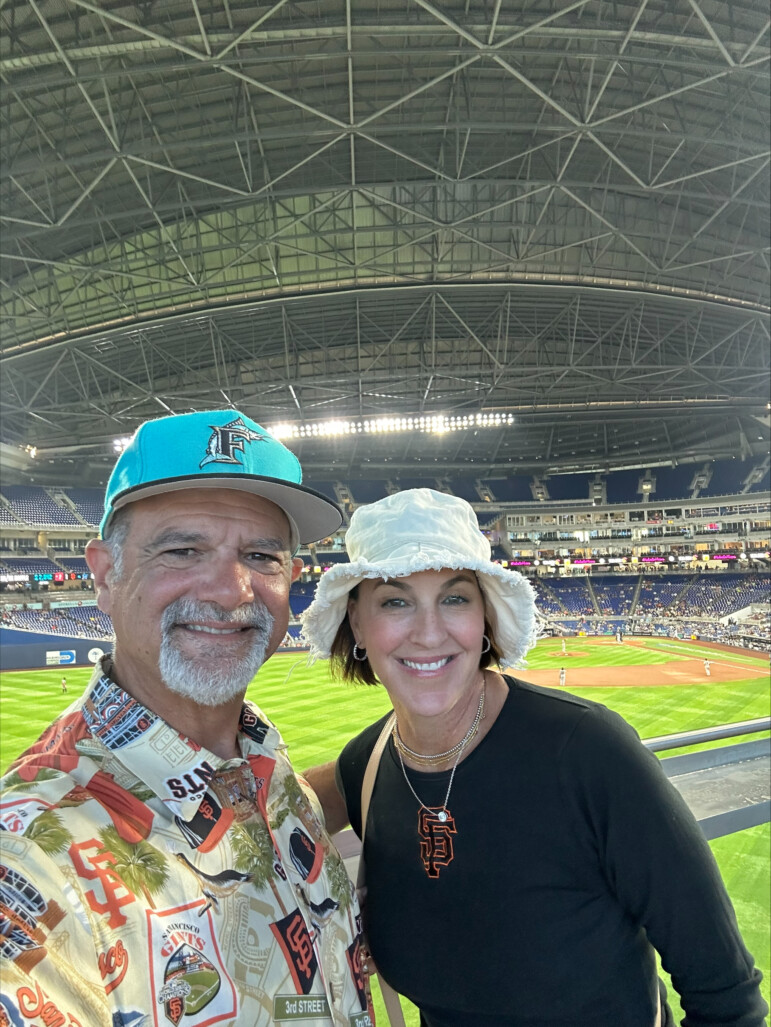 Avagliano spent the first two months of the season making a circular route around the country, hitting up every major league city. He spread the 30 games out over two months so as not to be rushed.
"I was a math major," he said. "I remember reading this paper in school about critical path analysis. In baseball, you don't just need to get to the city, there has to be a game that night. I wanted to drive. You can't do 30 cities in 30 days. Sixty days was the right amount where there were no brutal long driving days."
However, he then started filling in his "off days" with games in minor league cities.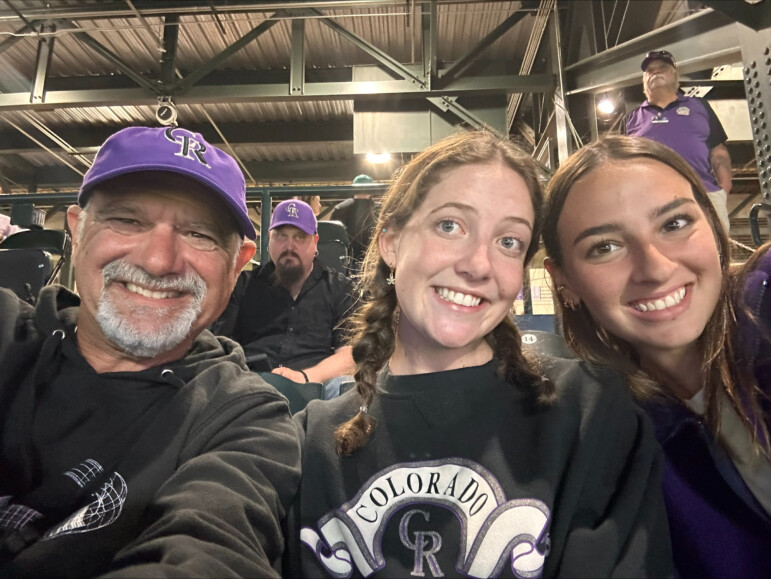 Avagliano retired in December as an actuary. He has lived in Piedmont since 2000. He and his wife Alison have been married for 25 years and have two grown daughters. They celebrated their anniversary on the trip, spending the day before in Asheville, N.C., where she grew up. And then drove approximately 500 miles to Baltimore.
The odyssey began on April 2 at the Oakland Coliseum, with the A's hosting the Angels and losing, 6-0. Then, it was down to San Diego to watch the Padres beat Arizona, and then back up to Los Angeles to see the Dodgers beat Colorado.
Games in Anaheim and Phoenix followed and then the long drive to Texas and then Florida. The cities are spread out across the southern part of the country and that led to some logistical headaches.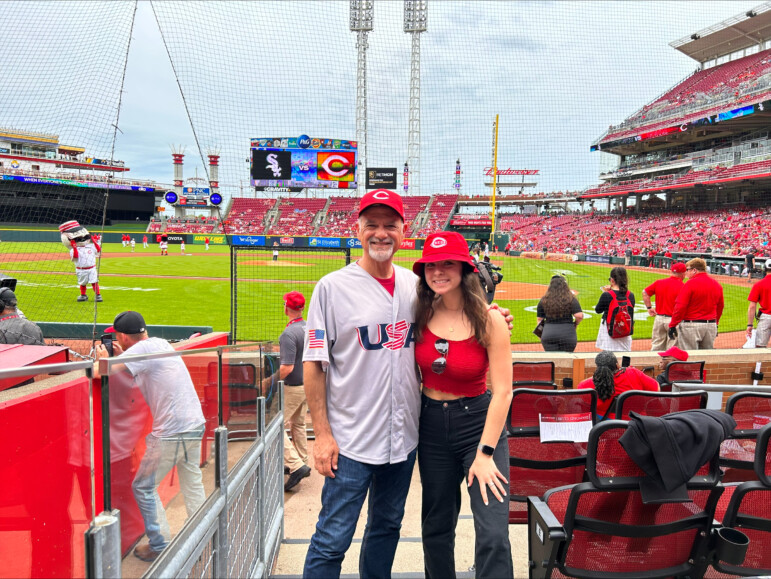 "I wanted to be in Texas when the Rangers and the Astros were playing consecutive series," Avagliano said. "Florida also."
Avagliano said he had been to about half the major league stadiums before the trip. He planned it out so that family members and friends could meet up for different parts of the trip, but only Avagliano went to every park.
"My wife met me at different times," he said. "My kids met me at different times. I did a lot of the driving alone. I usually met people at the games.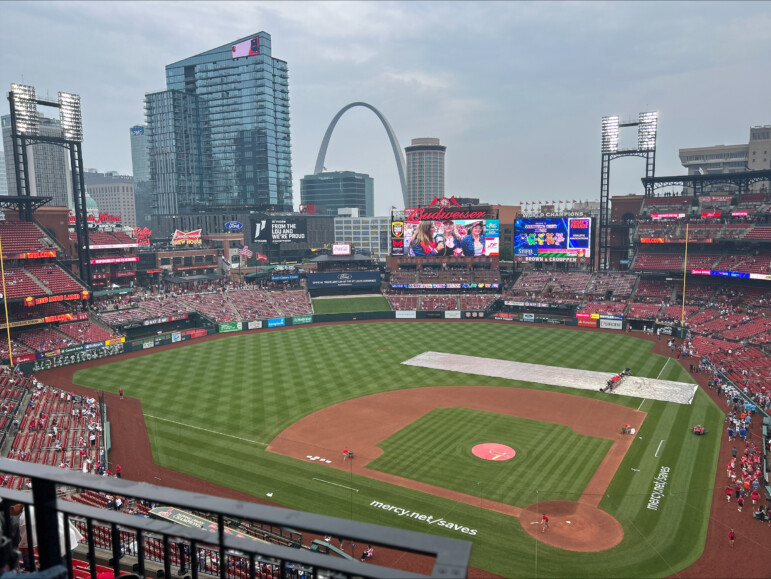 "I saw a lot of family. I have just a couple of living aunts and uncles. I saw 13 first cousins. I lost count. I saw my hometown. My little league field, my elementary field, my grandparents' graves."
Avagliano was born in Chattanooga, Tenn., when his dad was in school there.
"Really I'm fourth generation New Jersey," he said.
He grew up a Yankee fan, but moved to Southern California when he was 9. He went to UCLA and started his career as an actuary in Pasadena before moving to Piedmont.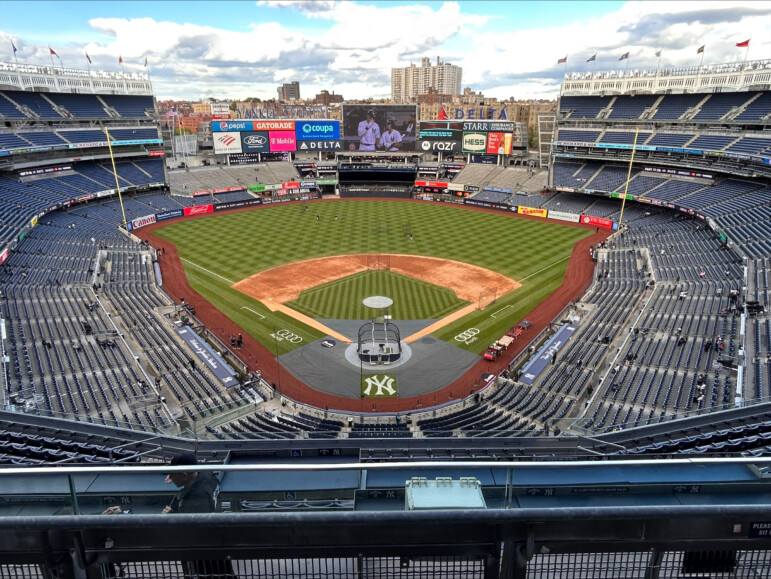 With the kids grown, Avagliano and his wife are deciding what's next. Now that the major league tour is done, Avagliano is eyeing getting to more minor league stadiums.
"There are 120 of those, I have 16 down," he said. "There's also the spring training games. Somebody mentioned games in Japan."
In the meantime, Avagliano is basking in the memories.
"I met a lot of people on the trip who were doing their own trips," he said. "I felt like I was meeting deadheads, going to various shows on the road.
"It was everything I thought it would be and more. I really wanted to do it as one trip and I'm glad it worked out."
And the highlight?
"The highlight was an evening at Wrigley Field," Avagliano said. "I don't know what it was. It was a magical night. It was like being in The Natural. They were playing the Cardinals."
It was baseball heaven.
Photos from Guy Avagliano