After 30+ plus years with the Piedmont Recreation Department, David Hopkins ran his last summer camp session for the city on Friday. His friends, colleagues, and campers were not about to let him leave without a party, however, and they turned out in force to celebrate his retirement.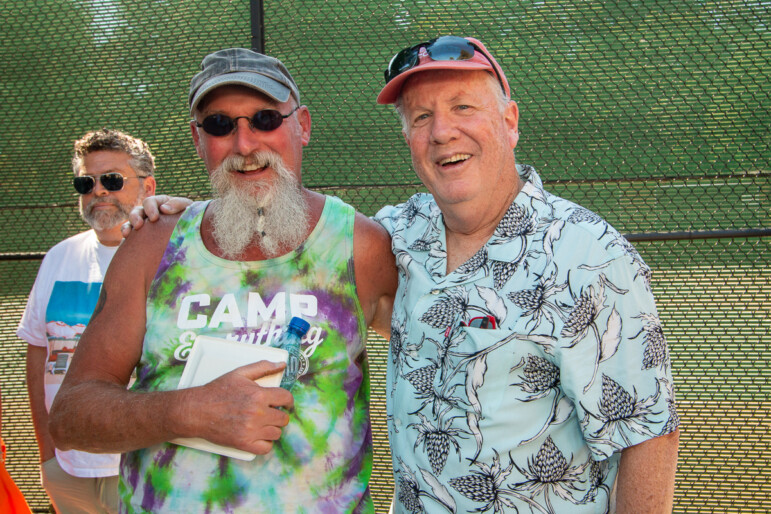 Hopkins — whose colorful tie-dyed shirts and "Happy Birthday" catchphrase delighted a generation of young Piedmonters — was the very definition of fun. He led Schoolmates, spring egg hunts, summer camps, holiday events, and more since first joining the department in 1989.
"He has always been the creator with the storyline," said Recreation Department Supervisor Katrina Morris of Hopkins' work developing memorable activities and events for children and families. Hopkins was the mastermind behind the transformation of the Rec Department building into a haunted house each fall, she said.
"He is best childcare worker I have ever seen," said Michael Murphy, who retired from the department after having worked with Hopkins at Havens Schoolmates for many years. "He has a gift."
Hopkins was also honored as Grand Marshal of the city's Independence Day parade this year. Dozens of young fans and their parents marched in the parade with signs celebrating his tenure.
What's next for Hopkins? He says he's headed East to see the fall leaves and to do some traveling by train before his next adventure.