After a week of chilly temperatures and gloomy summer skies, tank top and shorts weather is finally headed back to the Bay Area.
A high-pressure ridge system will move slowly north from the desert inland during the week, bringing with it warming temperatures that are expected to top out Sunday.
"It is looking pretty likely we'll see temperatures above 90 degrees starting Thursday and Friday for interior portions of the Bay Area," said National Weather Service Meteorologist Dial Hoang.
"The interior valleys across the North Bay and the East Bay are going over 100 degrees during the weekend," Hoang said.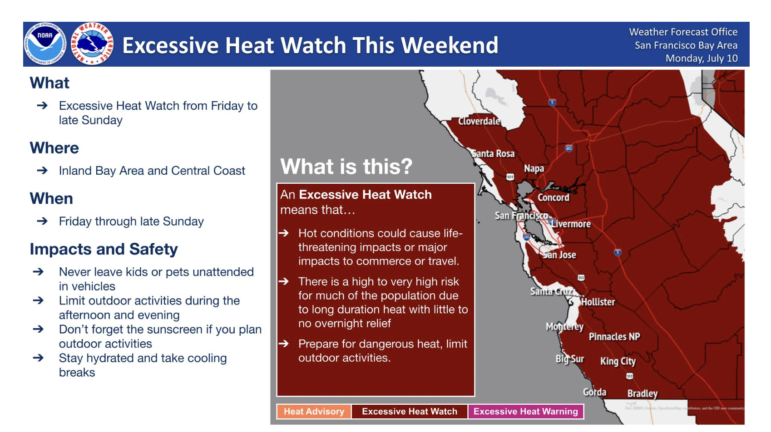 With low relative humidity, this weekend's dry heat brings an elevated danger of fires inland.
"For right now we are expecting the winds to remain mostly onshore and generally not gusting very high, although I do want to emphasize that even if we do have onshore wind patterns people should be careful to not create any sparks when doing outdoor activities," Hoang said.
Air quality is also forecast to decline along with the rise in temperatures, according to regional authorities. Piedmont can expect good air quality through Thursday but a deterioration to moderate quality, with an air quality index of between 51 and 100, on Friday and Saturday.
People looking for relief from the heat can head to the coast, where a marine layer that will keep temperatures hovering from the mid-60s to low-70s during the weekend, Hoang said.