It was the second broken back injury that did it. Nina Schwab had been competing in gymnastics since she was a toddler. Over 13 or so years, she had endured multiple injuries, including a prior stress fracture in her back.
But when she suffered a second stress fracture in her back, she decided she'd had enough.
"I really wasn't having fun anymore," Schwab said.
This happened in 2022. Schwab had an aunt who was a diver, so she decided to try that sport. Eight months later, she has a ninth-place finish at the North Coast Section championships and recently traveled to Orlando, Florida for the AAU Red-White-Blue National championships.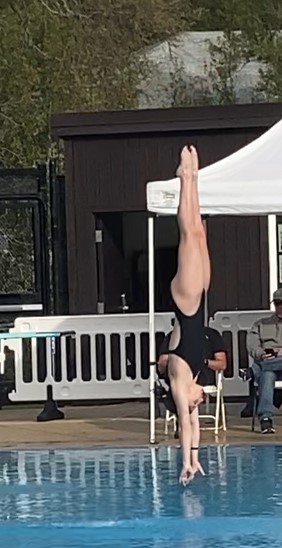 "It's a great switch," Schwab said. "I'm really happy I made it."
Schwab will be a senior at Piedmont High School in the fall. She is the first diver, at least in recent memory, on the Piedmont swim team.
"High school is really fun," she said. "It's not super-stressful. The judging is easier. It definitely builds your confidence."
Gymnastics wasn't the only thing putting stress on Schwab's body. At 13, she was diagnosed with diabetes. Now 17, she wears a pair of devices that measure her blood sugar and inject her with medicine when needed.
Schwab was diagnosed on May 30, 2019.
"I was going to the bathroom a lot and drinking so much water," she said. "I got an infection from all the sugar that was coming out of me. I went to the doctor a week later. I was feeling quite tired. I was having trouble breathing. I have asthma and it was so bad then."
The infection turned out to be a blessing.
"I got an early diagnosis," Schwab said. "I'm grateful I got infected."
Diabetes affects millions of people across America. The Diabetes Research Institute said in 2022 that 28.7 million people have been diagnosed and another 8.5 million do not know that they have the chronic disease. Living with diabetes requires constant vigilance.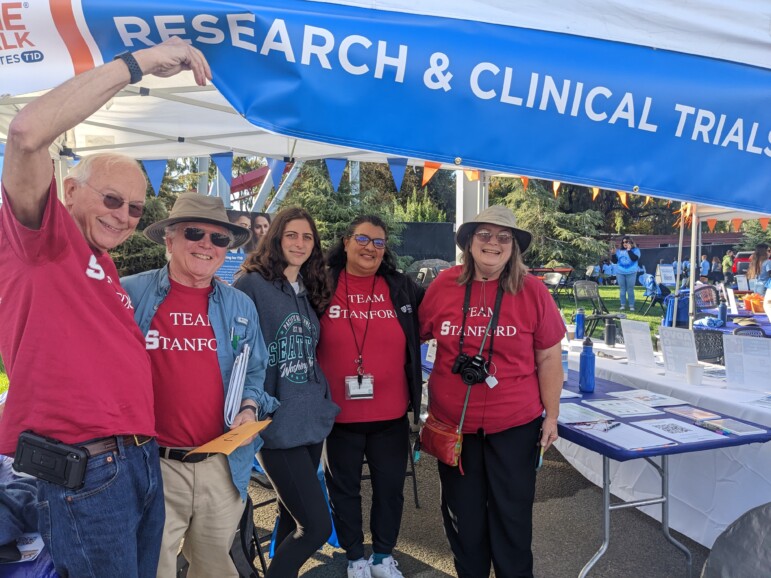 "It's a full-time job," Schwab said. "I can't go too high or too low. I have to stop and eat. I've got to make sure my devices stay on me. Sometimes they get knocked off when I'm diving.
"It never falls off in the air. It falls off when I hit the water. I mostly stick to 1 and 3 (meters), but at 10 meters they fall off. When you're going off 10 meters you hit the water at a really fast speed."
"I feel very lucky to have the devices, because they add years to your life," she added.
Schwab said she learns more about her condition every day.
"I have to analyze everything that's happening in the past," she said. "How much exercise I've done that day. Even the weather is something I have to figure out. There are so many pieces. It gets annoying. When I get high or low it's incredibly not fun. At that point it can get really frustrating. I feel like I've done everything right, I've thought about it.
"It really is unpredictable and you have to predict everything. It would be really great to tell the future but I can't."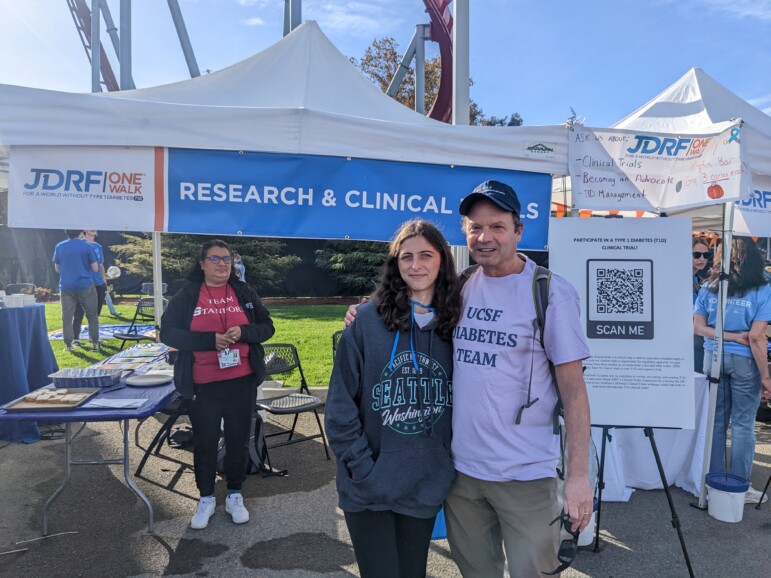 And yet, she's incredibly active. Schwab said her favorite dives are a backwards 2 ½ pike from a tuck position (known as a 205c), a 3 ½ turn in a tuck (107c) and a reverse 2 ½ in a tuck (305c). She was disappointed in her ninth place finish at NCS and is looking forward to improving next season. She's off traveling around looking at colleges this summer and is hoping to continue her new career.
In addition to school and diving, Schwab is an advocate for JDRF (formerly known as the Juvenile Diabetes Research Foundation).
"I've been to a lot of fundraising events with them," she said. "We do walks. I chair clinical trials. Funding for curing and new devices."
In July, she will travel to Washington D.C. to speak to California representatives in Congress.
Any chance she gets, Schwab will be championing early diagnosis.
"It's a common disease," she said. "Late diagnosis can be really dangerous."
Photos by Kim Fisher