A Room with a View: Actors Ensemble of Berkeley at John Hinkel Park Amphitheatre | July 1-16
E.M. Forster's marvelous novel, A Room with a View, receives the attention of Actors Ensemble of Berkeley in the perfect-for-summer outdoor setting at John Hinkel Park Amphitheatre. The ticket price is equally tremendous—free! Shows are at 4 p.m. on Saturdays and Sundays July 1st-16, with a special 6 p.m. performance on Tuesday, July 4th.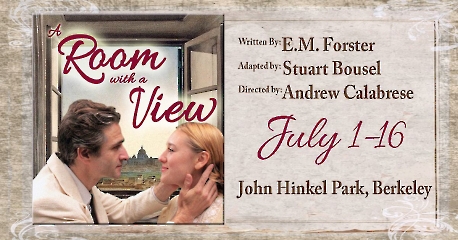 Adults may be familiar with the 1985 film based on Forster's story of a young English woman who meets an ensemble of characters while on vacation in Italy. (Actor Helena Bonham Carter was 19 when she made the film and it's fair to say she and the character she played had their real and fictional lives transformed by the celebrated writer's third and arguably most best-loved novel.) Actors Ensemble is a volunteer-run organization and celebrates its first return to the renovated venue following the pandemic.
July 1-16 @ 4 p.m. and on July 4 @ 6 p.m. | Free | https://www.aeofberkeley.org/
---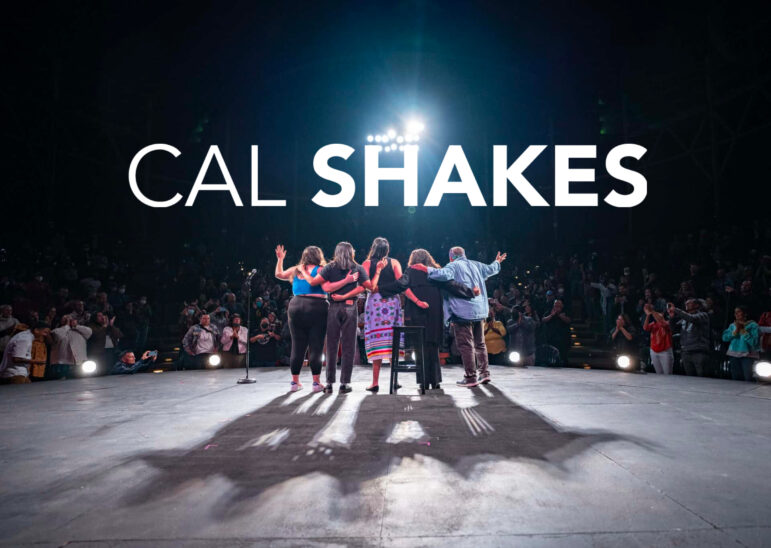 Good Medicine: California Shakespeare Theater | July 8
The enduring Cal Shakes has shifted away this season from its usual four plays presented in the picturesque Bruns Amphitheater in the Orinda hills. Undaunted, the organization is playing host to summer music concerts, fundraising events for local nonprofits, and theater or comedy shows. The one-night Good Medicine event presents live Native stand-up comedians whose writing is at its finest when spoken out loud. Oakland-based Native comedian Jackie Keliiaa is the founder of the operation and has gathered an impressive lineup for what is a third appearance at the Bruns. Among the showcased talent are Jana Schmieding, Brian Bahe, Larry Omaha, and Dakota Ray Hebert. A Native American artisan market opens at 6 p.m. and the Cal Shake Cafe offers libations and light bites for people who choose not to follow Cal Shakes' longstanding BYO tradition. The after show dance party features DJ Interval spinning out a mix of hits from Native bands and is open to all. Experience some of the finest North American indigenous comedy in the venue's welcoming, outdoor setting. Doors open at 6 p.m. for the show at 8 p.m.
July 8 @ 6 p.m. (artisan market and doors open for show); 8 p.m. (show) | $15-40 | calshakes.org
---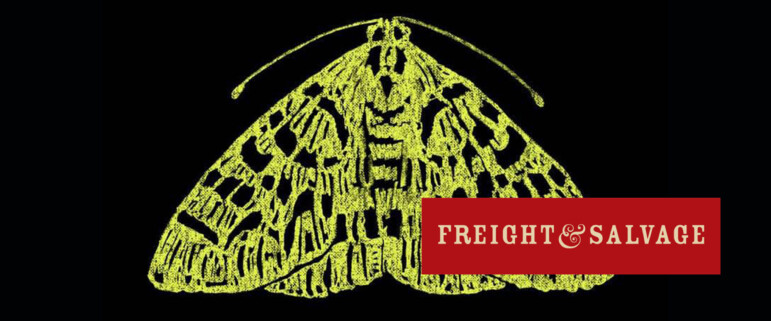 The Moth StorySLAM: Sweat, Freight & Salvage | July 12
Moth story slams held each month at the rollicking Berkeley venue better known for its folk music is a hoot. Each story is told by an original voice on a different theme presented monthly. In July, with summer this year having finally broken out on the last day of June, the five-minute stories will be all about perspiration. The subject of sweat can slither in all kinds of directions and arrive due to any number of situations, from physical to psychological to terror. Since its launch in 1997, The Moth has presented thousands of stories told live and without notes. This usually means folks practice before popping into the spotlight, but not always, which sometimes leads to the most unique, tender, outrageous, hilarious, sad, profound, and infinitely relatable—or not—storytelling. Attending a show is a perfect opportunity to gain perspective on what makes a great story and — who knows — maybe it's the encouragement you need to tell or write your own.
July 12 @ 7 p.m. | $15 | thefreight.org
---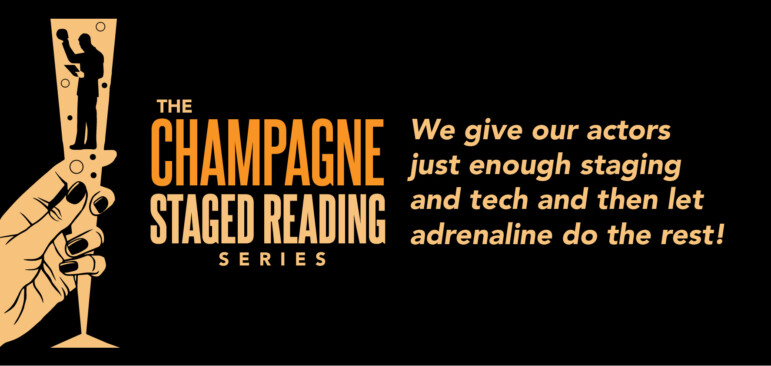 Champagne Staged Reading Series: Shotgun Players | July 17 & 18
A collection of the Bay Area's finest actors perform in this annual series that places them onstage with minimal but vital blocking, lighting, and sound design. With scripts in hands and progressive, fresh, original material written by playwrights such as Eric John Meyer and directed by folks like Kieran Beccia—the leaders of the July show, The Antelope Party—actors deliver words with silver tongues and a dash of peril. Fortunately, Shotgun's track record is solid and if every presentation doesn't earn an award, it should. The Antelope Party is a comedy that explores cultural and social minefields when Ben hosts a meetup group for adult fans of My Little Pony. The readings are literature in the rawest of forms, but don't think that means these scripts aren't honed to the finest language and sheerest delivery. A ticket scores the earliest opportunity to hear the contemporary work of living playwrights, plus puts a glass of bubbly in your hand!
July 17 and 18 @ 7 p.m. | $15 | shotgunplayers.org
---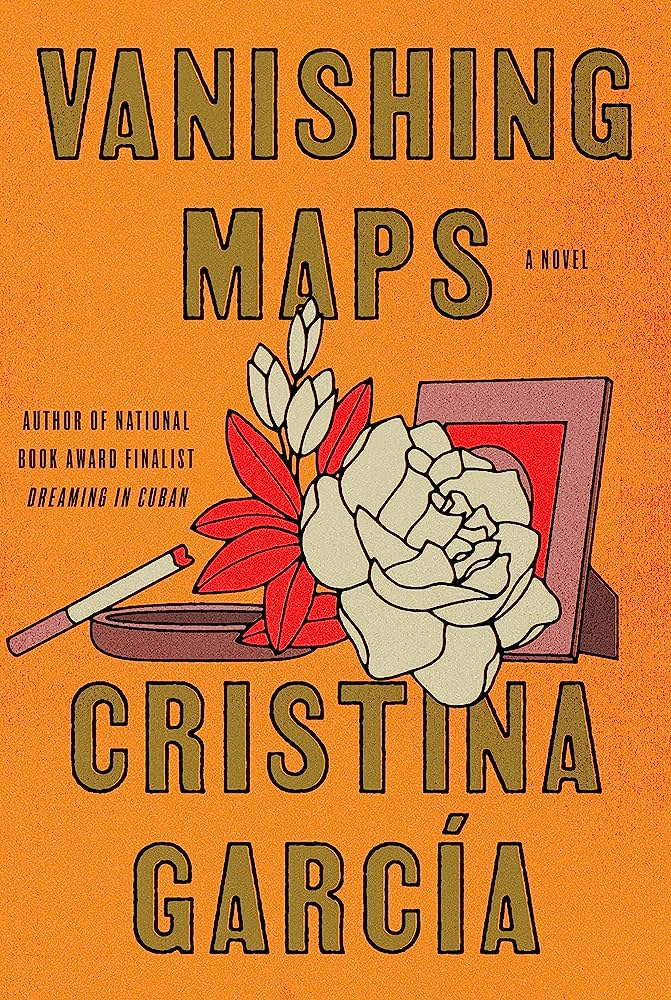 Cristina Garcia's Vanishing Maps: Mrs. Dalloway's | July 18
Bestselling author Garcia is the author of eight novels (Dreaming in Cuban, The Agüero Sisters, Monkey Hunting, A Handbook to Luck, The Lady Matador's Hotel, King of Cuba and Here in Berlin) and lands at Dalloway's with Vanishing Maps. She will be joined in conversation by writer Carolina De Robertis to discuss Garcia's follow-up to Dreaming in Cuban, an award-winning novel that tracks four generations of the del Pino family against the backdrop of Cuba, the U.S., Germany, and Russia. In this new book set twenty years after events in Dreaming in Cuban, Celia del Pino is the matriarch of her Cuban family that has been flung in a diaspora of directions around the world. Each character wrestles to find or create transnational identities that cause rocky familial relationships. It's a history-rich tale of family and individual search for home and identity—all gorgeously told by Garcia whose writing eclipses but never diminishes nationality and her Cuban voice. The book launch is free but pre-registration is required due to space limitations.
July 18 @ 7 p.m. | Free | mrsdalloways.com