California is moving closer to eliminating the unpopular Reading Instruction Competence Assessment for teachers and replacing it with a performance assessment based on a new set of literacy standards and Teaching Performance Expectations that focuses on how to teach literacy using phonics and other foundational reading skills. 
The new standards, mandated by state legislation, also include support for struggling readers, English learners, and pupils with exceptional needs, incorporating the California Dyslexia Guidelines for the first time.
California universities must implement the new literacy standards and teaching performance expectations by July 1, 2024, and Senate Bill 488 requires that the California Commission on Teacher Credentialing replace the RICA with a performance assessment by July 1, 2025. The commission will launch a pilot test in spring of 2024, according to Heather Kennedy, a consultant with the commission.
The commission outlined its progress toward implementing the new standards and designing the new assessment in a required report to the legislature, presented at its regular meeting Thursday. It also approved a timeline to phase out the RICA.
Commissioner Annamarie Francois expressed appreciation for the step-by-step timeline, and the webinars and support materials being developed by staff.
"It is really, really impressive, and I think it is the kind of documentation that the field really appreciates," she said.
The commission approved literacy standards and Teaching Performance Expectations for most credentials and launched a team of experts, consisting of teachers, university professors, researchers, non-profit education advocacy organizations and school district administrators, to design the new performance assessment last winter.
Teacher performance assessments allow teachers to demonstrate their competence by submitting evidence of their instructional practice through video clips and written reflections on their practice.
Teacher candidates earning single-subject credentials are not required to take the Literacy Performance Assessment.
This year, commission staff gathered public comment and held technical assistance webinars for specific credential areas. In February, they worked with California Department of Education staff to align the Literacy Coach/Reading Specialist Competitive Grant with the state's newly adopted Literacy Teaching Expectations.
Every California teacher preparation program is required to prove it is teaching literacy based on the new standards during the 2024-25 school year, before its students can take the new performance assessment. After that initial review by the state, programs will undergo an assessment of their literacy instruction every seven years as part of the accreditation process. The commission is currently developing the certification process, according to its staff.
New proposals for teacher preparation programs must be aligned with the new literacy standards before being approved by the commission.
Commission staff is offering technical assistance, including holding office hours and webinars, to help teacher preparation programs prepare to teach the new literacy standards.
Angelica Salazar, of Public Advocates, an education advocacy organization, called on the commission to give the public regular updates on the technical assistance it is offering teacher preparation programs, as well as feedback from the programs.
Like much of the nation, California students fell behind in reading during the pandemic. Smarter Balanced test scores, released last fall, show that fewer than half of the state's students met the state standards in English language arts in 2022, a drop of 4 percentage points from 2018-19.
California has joined a national effort to change how reading is being taught.
States nationwide are rethinking balanced literacy, which has its roots in whole language instruction or teaching children to recognize words by sight, and replacing it with teaching them to decode words by sounding them out, a process known as phonics.
The literacy experts who created the new California standards and teaching expectations are hopeful the new method will help improve student outcomes. The group used state literacy policies and guidance, including the state's English Language Arts/English Language Development Framework and the California Comprehensive State Literacy Plan, as well as the California Dyslexia Guidelines to guide their work.
At the meeting, Commissioner Megan Gross urged teacher preparation programs to instruct teacher candidates on how to weave literacy instruction through all subject areas. Gross, a teacher in the Poway Unified School District, said teachers could be frustrated as they try to fit the new requirements into their instructional day.
"I think we are in a really unique moment, with how educators feel and are treated," Gross said. "I think folks are still really, really tired and maybe angry coming out of COVID. I think the more we can help our candidates to really streamline that and not just check the box will be so impactful for our students."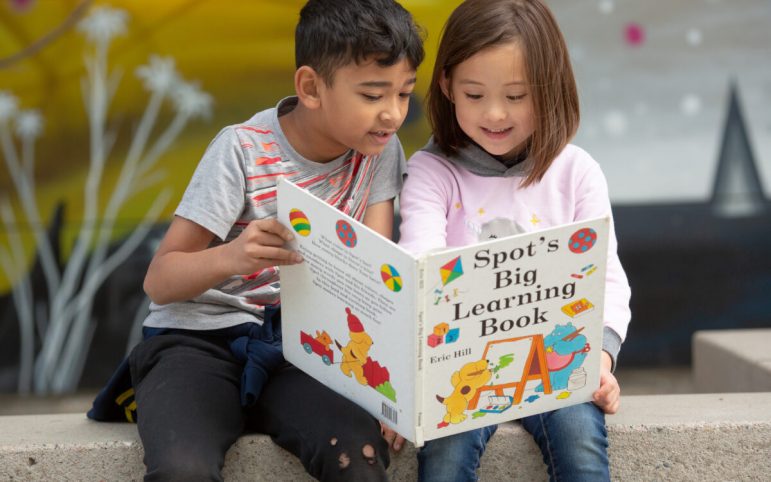 Although there is no requirement that existing teachers upgrade their credential, the state is offering a Reading and Literacy Supplementary Authorization through commission-approved programs. School districts can apply for a state grant paying them $2,500 for each teacher participating in the training. A bill passed last year allocates $15 million from the General Fund for the grant program. The funds are available until June 20, 2027.
When the teaching performance assessment goes into effect in two years, it will replace the Reading Instruction Competence Assessment, a major hurdle for teacher candidates for years. 
About a third of all the teacher candidates who take the test fail the first time, according to state data collected between 2012 and 2017. Critics also have said that the test is outdated, racially biased and has added to the state's teacher shortage.
The commission could allow teachers who already hold single-subject credentials, but want to earn a multiple-subject credential, and teachers who were allowed to earn a preliminary credential without passing the RICA during the COVID pandemic, the option to take an approved literacy test currently offered by another state. These teachers may no longer be aligned with a teacher preparation program and may not have access to classroom students to do a performance assessment, according to commission staff. The commission is reviewing tests from other states for candidates.
Thursday the commission's board directed its staff to study ways to support teacher candidates during the transition from the RICA to the teaching performance assessment and to report their findings in August.
"For most candidates," said the staff report, "careful planning of their trajectory to completing their teacher preparation and credential requirements will lead to a successful transition."