Family: Hingman Chan, Yuen Lee
Pet: Mimi
Age: 4 1/2
Breed: Australian Cattle Dog Mix
Adoption story: We adopted her from the Milo Foundation last December. Unbeknownst to us, she had a serious infection which turned into pneumonia. We had a frantic month trying to save her life, which included two nights of emergency hospital stay. Thanks to the kind doctors and nurses at the Pets Referral Center in Berkeley, she recovered and is now a happy and outgoing companion.
Likes: All kinds of treats, especially meat balls and the pumpkin cookies my husband Yuen bakes for her.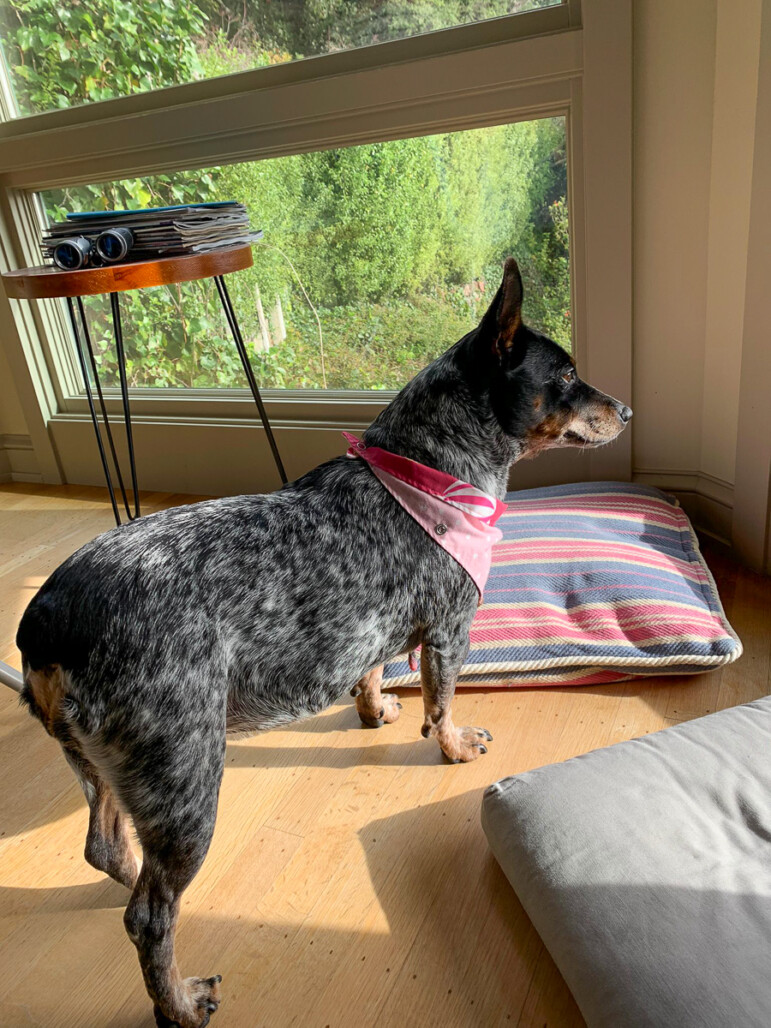 Dislikes: Brushing her teeth or opening her mouth in general. Very hard to make her take medicine. Fortunately we discovered the magical meat balls where we could hide the pills.
Interesting facts: She is very obedient, quiet, and loving at home, but once outside, she is wild and alert, like a hunter.