From a City of Piedmont email and AC Transit's ReAlign website:
AC Transit has experienced a historic decline in ridership due to the pandemic, with ridership now only at 60% of pre-pandemic levels. Meanwhile, emergency federal funding to support public transit will soon be exhausted.
In light of these significant challenges, AC Transit is rethinking where, when, and how buses will move through the East Bay. This top-to-bottom system analysis will likely result in significant changes to local bus service – including possible reduction or even loss of some of the transit options Piedmont enjoys today. 
From the agency's ReAlign initiative:
We are updating our service to meet the travel patterns of the new normal. The pandemic led to a historic decline in riders, which resulted in unprecedented fare loss. AC Transit sought and received federal relief funds to keep bus lines moving. After three years, however, ridership has not returned to pre-pandemic levels and relief funds will soon be exhausted. As of March 2023, AC Transit's overall ridership is roughly 60% of pre-pandemic levels. As Bay Area employers continue to operate remote and hybrid work schedules, we forecast that our ridership and fare recovery will continue to be adversely affected. To save East Bay transit, we must now assess the needs of current riders and travel patterns with new focus on where, when, and how we deliver bus service. 

AC Transit is facing what's being called a "fiscal cliff" or budget shortfall. Why? The onboard fareboxes capture a small percentage of the dollars needed to operate our transit district. And as the graph below highlights, we rely on a variety of public funding subsidies to support operations. As a result, without a substantial increase in fare revenues and subsidies (regional, state, and federal), AC Transit may be forced to consider service cuts.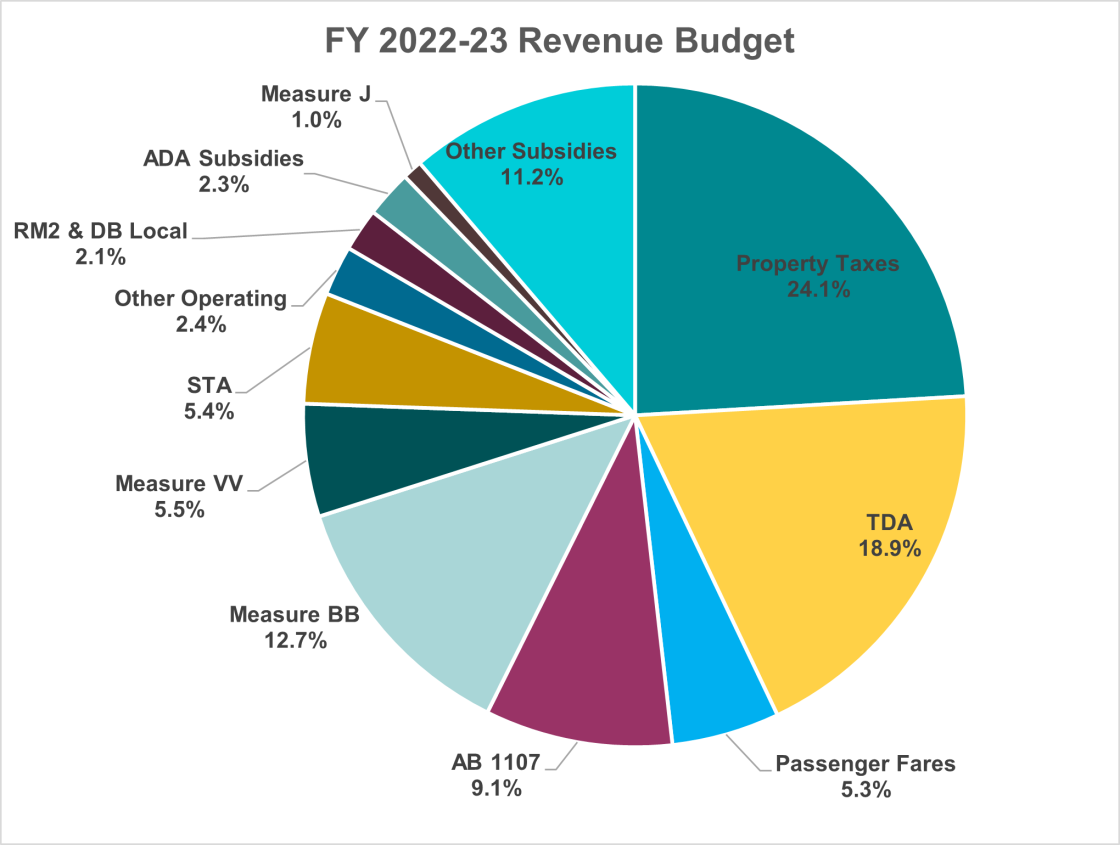 Help ensure Piedmonters' voices are heard as AC Transit reimagines their service — complete the ReAlign survey HERE today.