Piedmont High School's girls lacrosse team saw its season come to an end on May 2, with a 15-5 loss at San Marin in the first round of the North Coast Section Division 2 playoffs.
The Highlanders finished the season 8-8. San Marin advanced to face University-San Francisco in the second round on May 4.
"More than last year, this group really came together as a team," Piedmont coach Carlton Chan said of the season. "Individually we were good, but together we were really good. There was no drama on this team whatsoever. A bunch of great kids."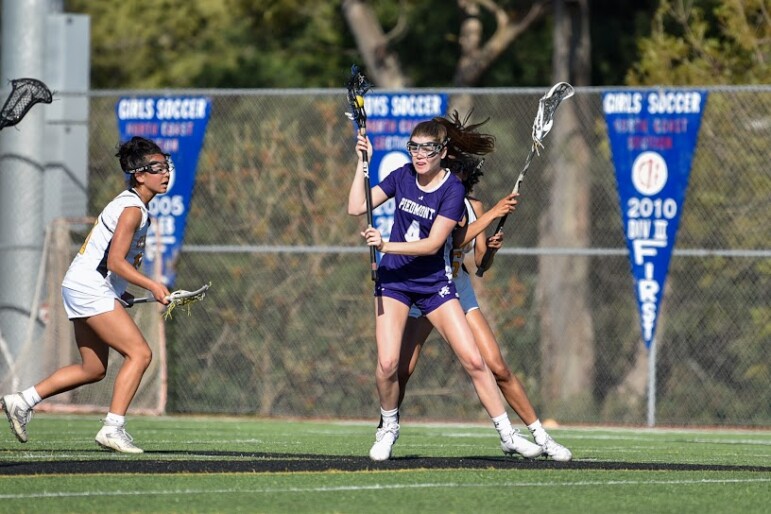 San Marin proved to be too much to handle, as it took a 13-2 lead at halftime. Chan said slow starts have been an ongoing problem.
"It's a lot to build on. It was really unfortunate. We didn't have control of the ball. We put Molly (Ashton) on the draw and things changed. That was way too large a hole. The girls could have just said forget it, but they stuck with the program all the way to the very end. A lot of pride."
Ashton and Ruby Guzdar led the Highlanders with two goals apiece. Chloe Graham scored the other goal.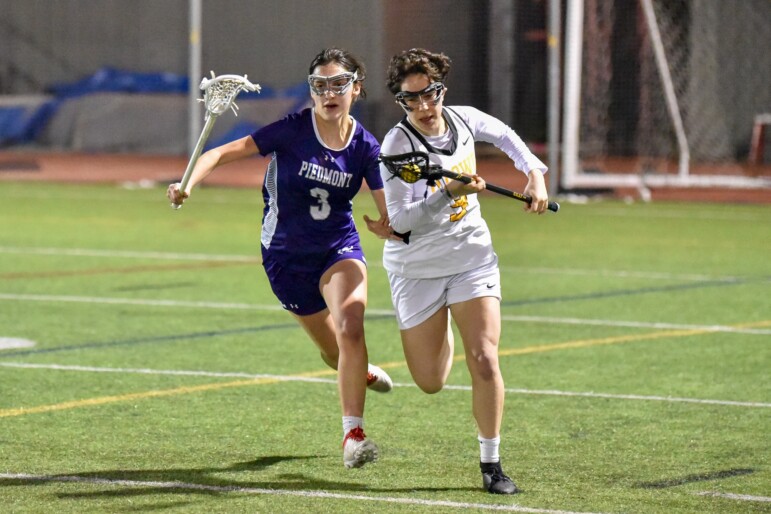 Alex Chamberlain had three goals and two assists for the Mustangs. Abby Brackett had three goals and one assist, and Kelsey Carpenter also scored three goals. Kendall Berry had a goal and three assists.
Chan said the defense was a real strength this year.
"Probably the best defensive group we've ever had," he said. "We had six girls we could rotate in and out. Bringing the group together was Holland Feinberg. And Hailey Marshburn was right there. Between Holland and Hailey, those two voices really carried."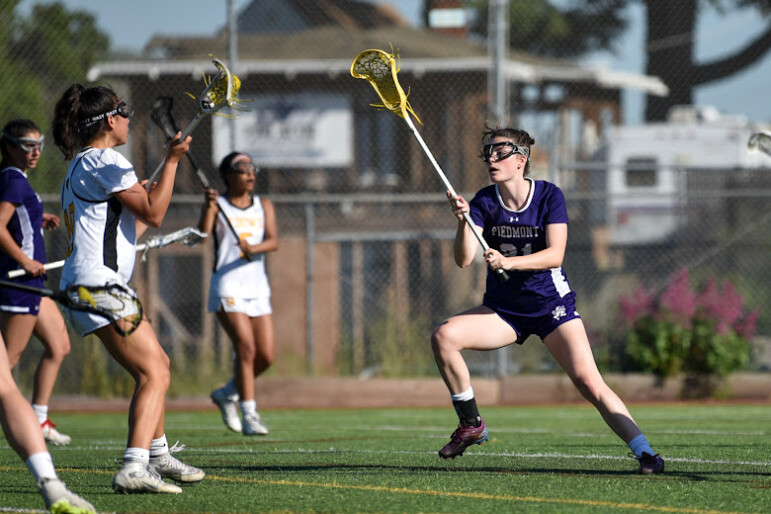 Ashton was a standout on offense.
"Molly Ashton really ran things very well," Chan said. "Eleanor (Lavin) didn't score that much, but she did everything else we needed her to do. We had her at midfield, we had her on the draw, we had her on the attack. Eleanor never complained in the role. We pulled her away from the main point of scoring."
Lavin will continue her career next year at Oberlin College.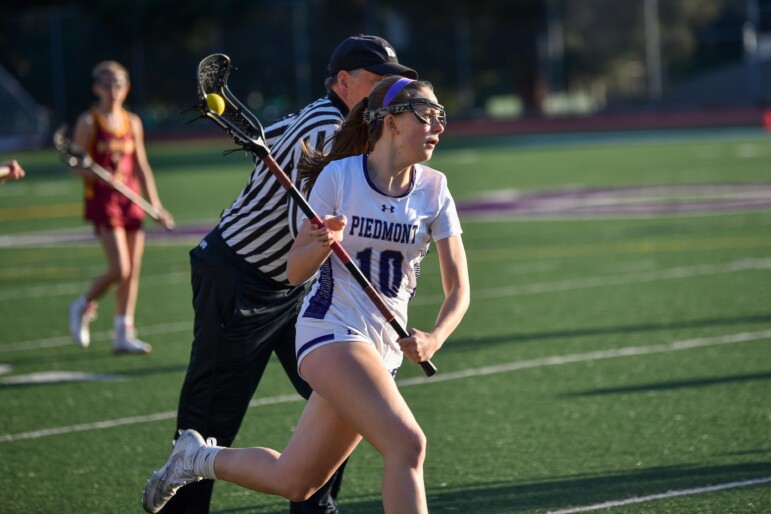 Freshmen Peyton Watson and Jameson Sanford played big roles, and with a strong group of juniors, Chan believes the team will stay strong next year.
"Molly said we really set it up for the juniors for next year," Chan said. "I don't think we're going to have too much of a drop off next year."