Piedmont High School's girls lacrosse team fell to Bishop O'Dowd, 11-9, in the West Alameda County Conference semifinals on April 27 at Washington-Fremont.
The Highlanders are now 8-7 on the season. On April 30, the North Coast Section announced the brackets for the Division 2 championships. Piedmont received the 13th seed and will open at fourth-seeded San Marin on May 2.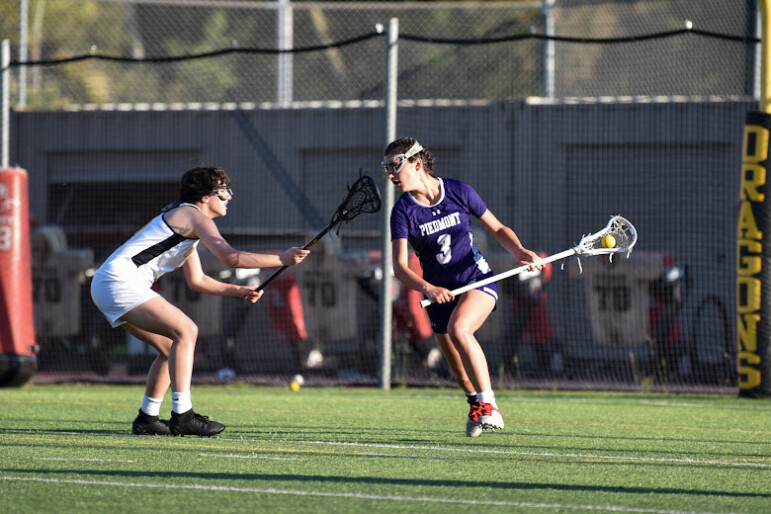 Ruby Guzdar had four goals and an assist to lead the Highlanders against the Dragons. Molly Ashton and Peyton Watson each scored two goals. Chloe Graham had the other goal for Piedmont.
Bishop O'Dowd jumped out to a 5-1 lead before the Highlanders rallied to tie the score at 7-7 in the third quarter. However, the Dragons were able to scratch out the win.
Lucia Yu scored six goals for Bishop O'Dowd, while Mariah Branscomb added four goals.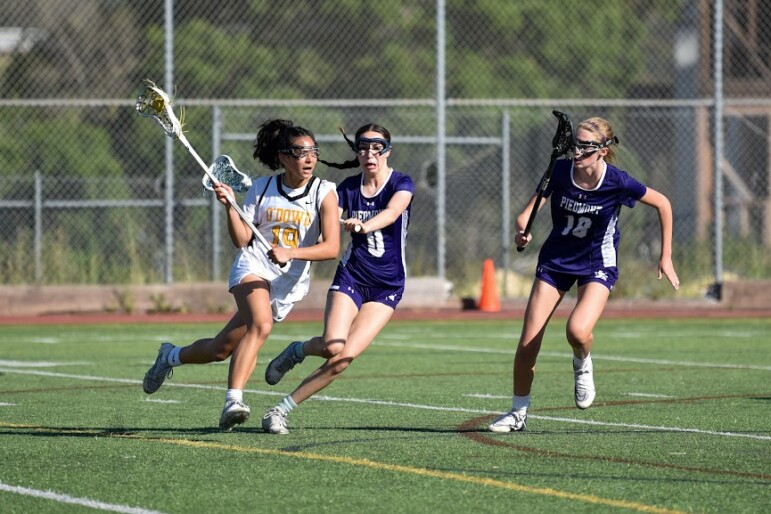 Piedmont advanced to the semifinals with an 11-9 win over Berkeley on April 25. Ashton scored six goals and added an assist to lead the way. Graham and Guzdar each scored twice, and Eleanor Lavin had the other goal.
Lane Imen scored six goals for the Yellowjackets.
"Quite a game – Molly was excellent on offense," Highlander coach Carlton Chan said. "Eleanor won a lot of draws and got crucial ground balls. Hailey (Marshburn) was defensively everywhere. We weathered Berkeley's physicality. We really tired them out in the second half with our patient ball-moving offense."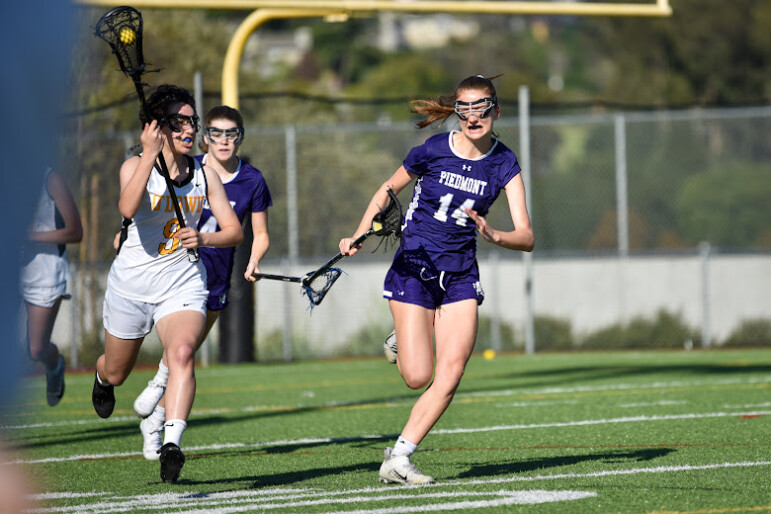 Piedmont finished its regular season on April 19 with an 18-2 win over Newark Memorial at Witter Field. Ashton had four goals while Graham, Guzdar, Laurel Bentley and Friedie Schickedanz scored two apiece. Lavin, Marshburn, Luisa Cole and Sofia Johnson had single goals. Addison Lola and Juliana Barbosa scored the goals for Newark Memorial.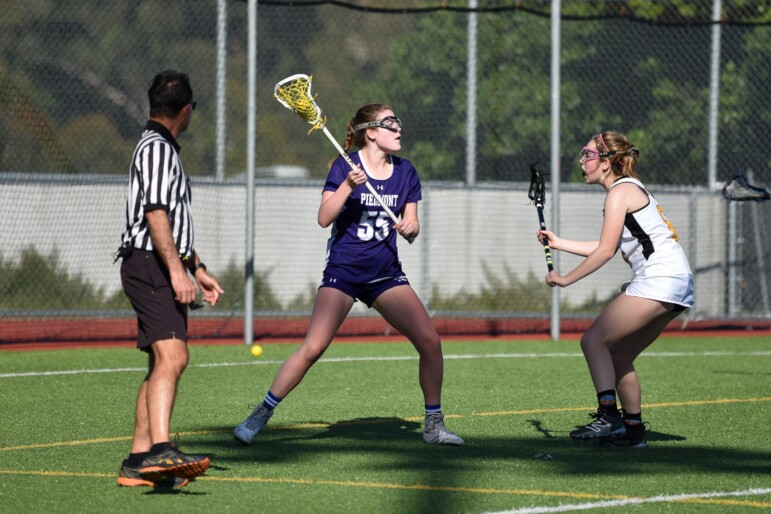 On April 17, the Highlanders fell 18-4 at home against Tamalpais, which is expected to be a top seed in the NCS playoffs. Guzdar had two goals, while Ashton and Watson had the others.
Madi Smith led the Red Tailed Hawks with five goals and an assist. Rowie Scobie and Kate Carvalho each had two goals and three assists.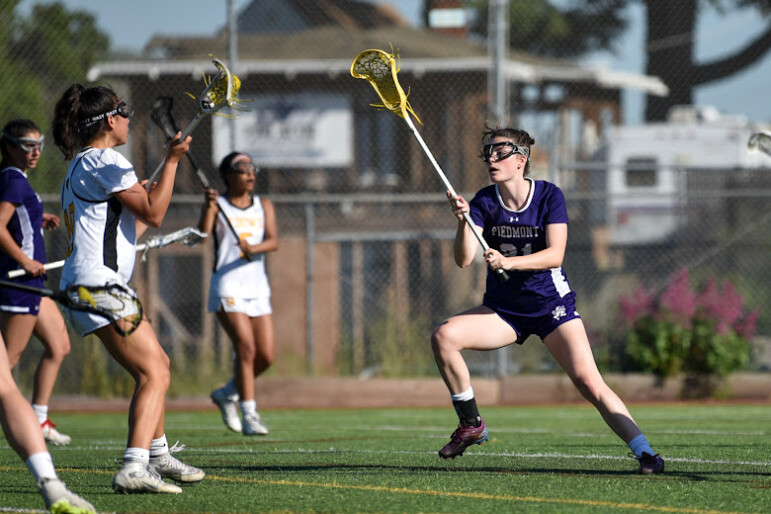 "Tam is the clear No. 1 seed so it was a good game for us to play," Chan said. "The girls saw what real lacrosse looks like with seven girls playing at a high level."
On April 6, Piedmont defeated Washington-Fremont, 17-0. Lavin had five goals to lead the Highlanders.
Photos by Todd Marshburn