Piedmont High School's boys volleyball team earned another berth in the North Coast Section Division 3 volleyball playoffs, and will open at home on May 2 against Encinal.
It's the second consecutive year the Highlanders are in the bracket.
The match is scheduled for 7 p.m.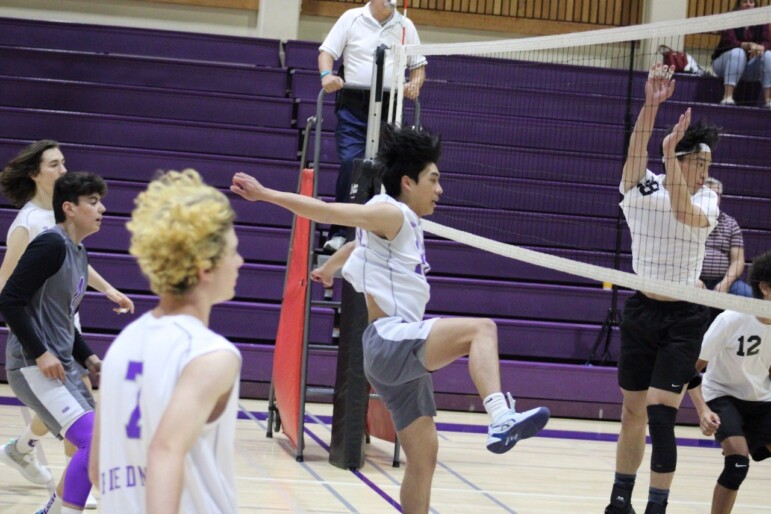 Piedmont defeated West County last year in the first round and fell to Archie Williams-San Anselmo in the second round.
The Highlanders finished their season with a win at Berkeley on April 26, 21-25, 25-21, 25-16, 25-16. Piedmont lost its home finale against Bishop O'Dowd on April 21, 25-13, 25-16, 25-17.
"It was a hard loss," Highlanders coach Mariah Cardenas said. "Playing a team like O'Dowd last will always be tough. They have yet to drop a set against any teams in our league. I had high hopes, though. We have been working so hard. Trying out different scenarios in practice. We adjusted as much as possible but we couldn't keep a lead.
"The boys did what they could. Constantly communicating and encouraging one another."
It was senior night and the team honored Owen Kelly, Eric Olaru-Hagen, James MaNguyen, Wilson Wong, Brayden Day, Jonas Kra-Caskey, and Kai Lambert.