The Piedmont High School boys volleyball team completed its season with a straight-set loss at Acalanes in the second round of the North Coast Section Division 3 playoffs on May 4, 26-24, 25-18, 25-22.
That came after the Highlanders defeated Encinal in Morrison gymnasium on May 2 in the first round of the playoffs, 25-15, 25-19, 25-22. The match was held in Morrison because Binks gymnasium was set up for testing. It was the second consecutive season Piedmont won an NCS playoff match.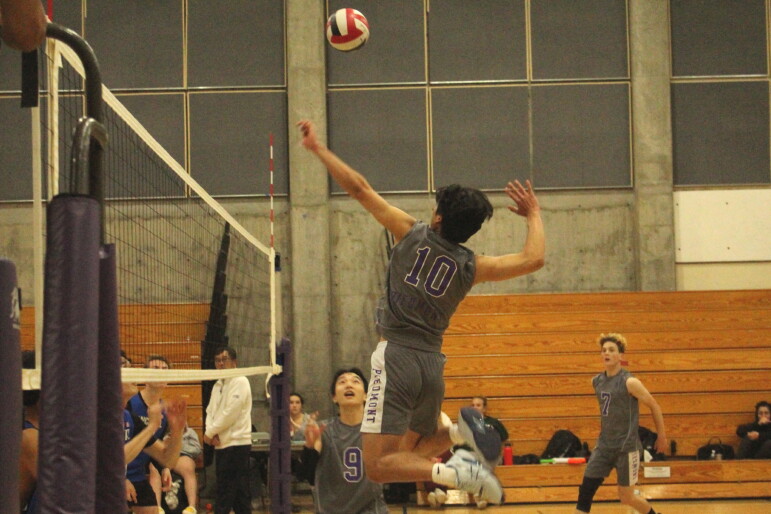 "Bittersweet, but heavy on the bitter," Highlander coach Mariah Cardenas said after the loss at Acalanes. "This year has exceeded all my expectations. This group of young men are truly the dream team. We worked so hard all season to make it where we did.
"Piedmont may never see another senior class like this. These boys truly paved this path from nothing. The younger generations will have extra large shoes to fill. I'm honored to be closing out another historic season with Piedmont. I hope we can continue to flourish into what I envision."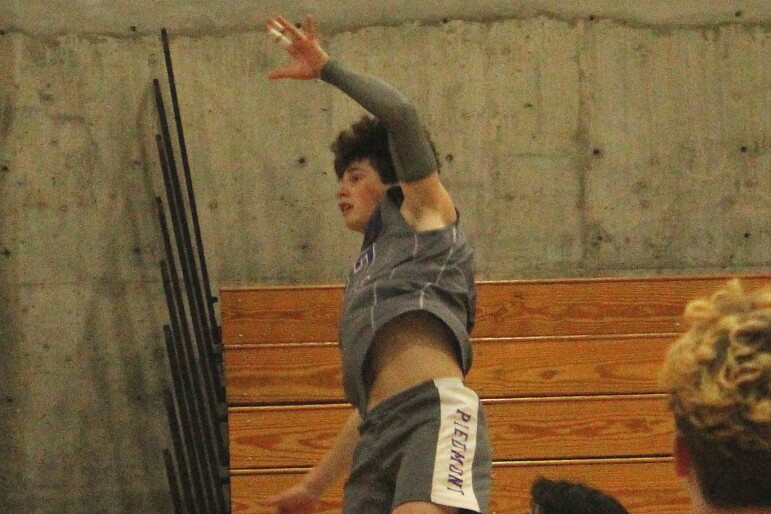 The Highlanders finished the season with a 14-7 record. They earned the sixth seed in the NCS bracket.
Acalanes was the No. 3 seed and advanced to face No. 2 Moreau Catholic on May 9.
Cardenas said her team fought to the end.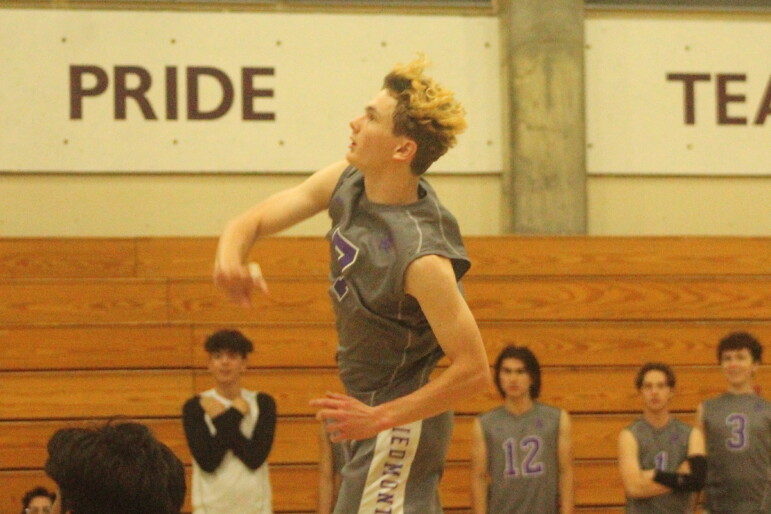 "The boys fought so hard during the game," she said. "The first set we kept a lead throughout but unfortunately the unforced errors held us back from winning. I always tell the boys it is us versus us, not us versus the team across the net. Our serve receive was fairly strong but our defense was not prepared for the speed of Acalanes. The boys honestly did everything they could and they should be very proud of themselves."
After the win over Encinal, senior Wilson Wong said the playoff wins in consecutive years was a major accomplishment.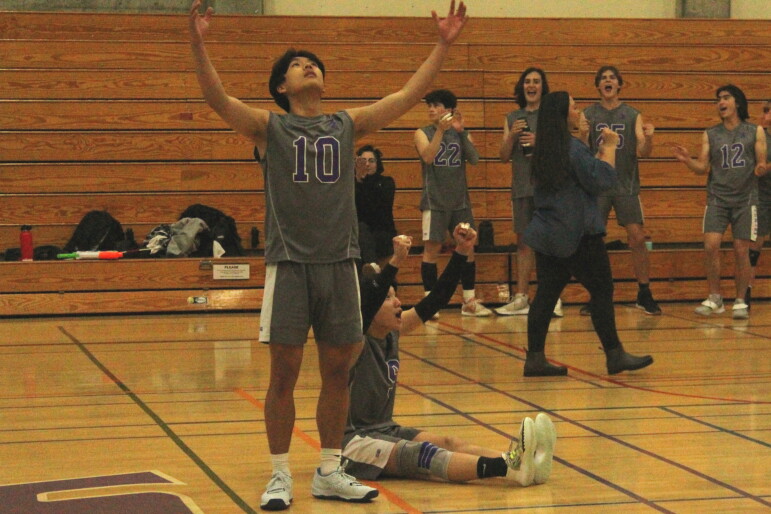 "It's amazing," he said. "It just cements us (as a program)."
He added, "We had a lot to prove this game because we lost to them (earlier in the season). It lit something within us."
Cardenas noted that the last time her team faced Encinal, they were without Libero Brayden Day.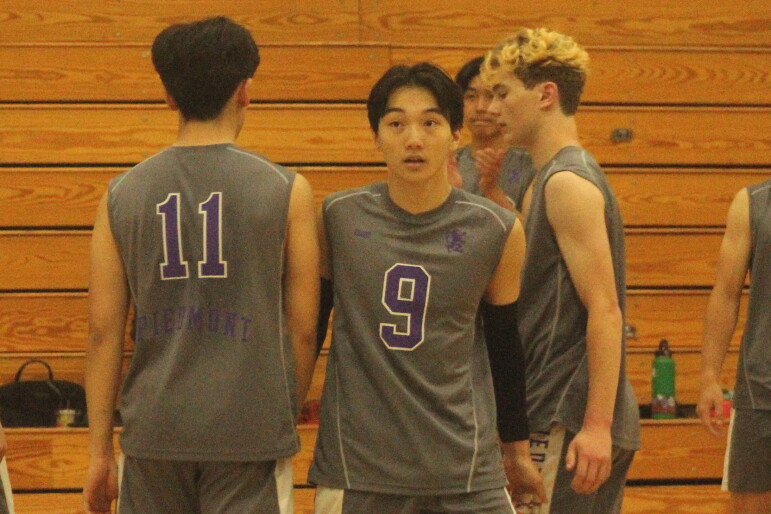 "If you don't have a first pass, you don't have anything," she said.
On April 26, Piedmont concluded its regular season with a 21-25, 25-21, 25-16, 25-16 win at Berkeley.
Photos by Damin Esper