Piedmont High School's boys lacrosse team won its first two matches in the North Coast Section Division 2 playoffs. Now comes a tougher test – a rematch against third-seeded Acalanes, which defeated Piedmont during the regular season, 19-10.
"We're going to beat anyone," Jack Nelson said. "We don't care who it is."
Said Piedmont coach Alex Yu, "We can't wait. We've seen them before and they took it to us. That was right out of our spring break, no excuses here, we just didn't play our best. Round two is going to be hopefully different. It's a great matchup for us."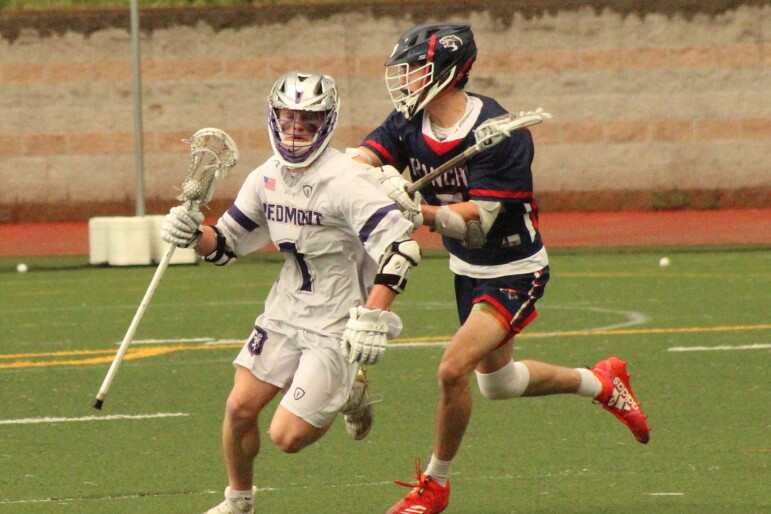 The Highlanders defeated Rancho Cotate, 18-5, in the first round on May 2. They then downed Miramonte, 12-6, on May 4. Both matches were at Witter Field. Piedmont will be at Acalanes in the semifinals on May 9.
Henry Brayer scored six goals in the win over Rancho Cotate. Nathan Fredericks had four goals and an assist, and Nelson scored three to go along with five assists.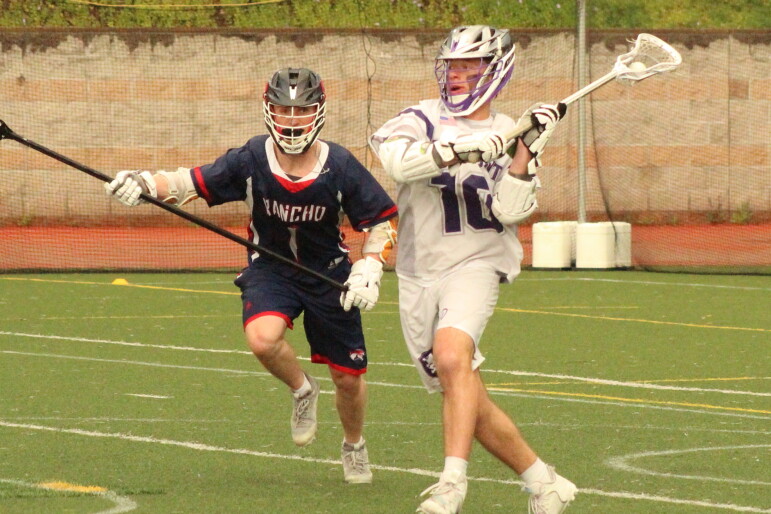 Soren Dixon scored two goals and had an assist. Rylan Nelson had one goal and two assists. Oliver Shafroth and Timmy Kalamas had the other goals for Piedmont.
Tyler Green had two goals to lead the Cougars. Tyler Nixon, Charlie Carrancho and Junior Garfia scored the other goals.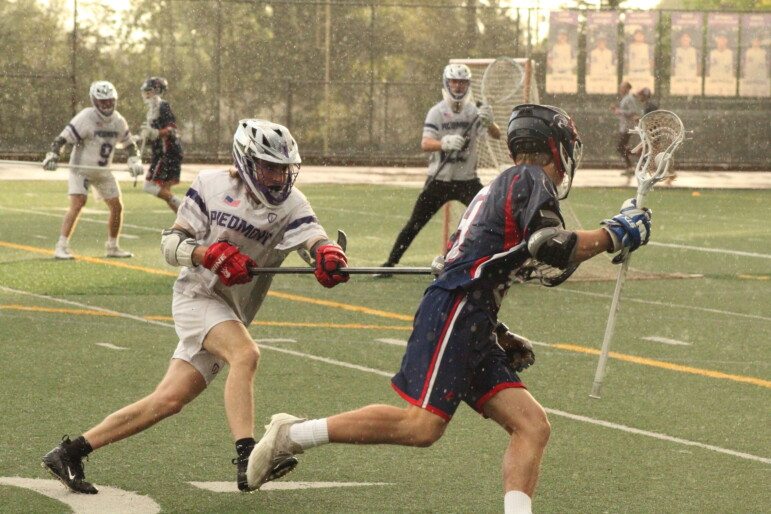 On May 4, the Highlanders fell behind to a strong Miramonte team in the first half, 2-0 and 4-2. A late goal in the first half by Fredericks made it 4-3 at the break.
It was also the first of eight consecutive goals for Piedmont. The Highlanders dominated possession in the third quarter and outscored the Matadors, 7-0.
Dixon said a hit on Brayer by Miramonte late in the first half fired up the team.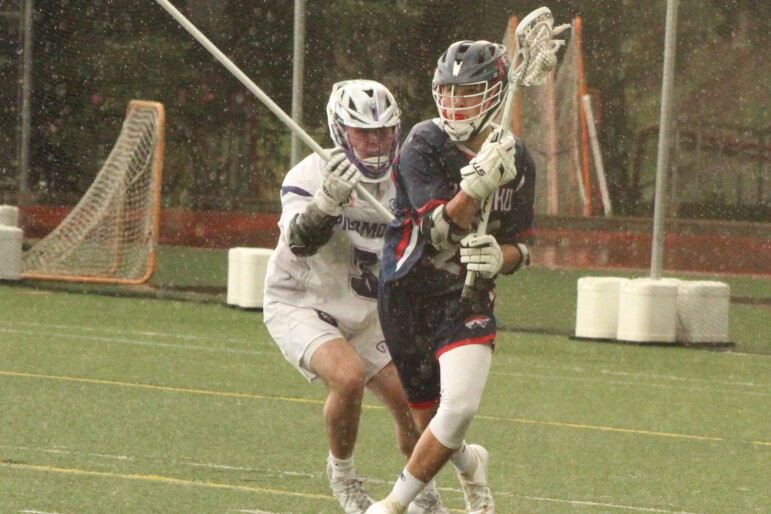 "I think that was a wake up call for us," Dixon said. "We all have to step up as a team, get this ball rolling, score a couple of goals so we can protect him. Third quarter, we came out firing and kind of ran away with it. We just took it away."
Dixon added, "We started getting more kids cutting through the middle and it kind of jumbled up the defense. We had more kids dodging and cuts on the backside. We tried to make it harder to guard with so much going on."
Jack Nelson said the team just found its groove in the third quarter.
"Possession's a key for us," he said. "We don't have the most depth of personnel. We only have five subs so we have to keep possession of it or we'll get tired."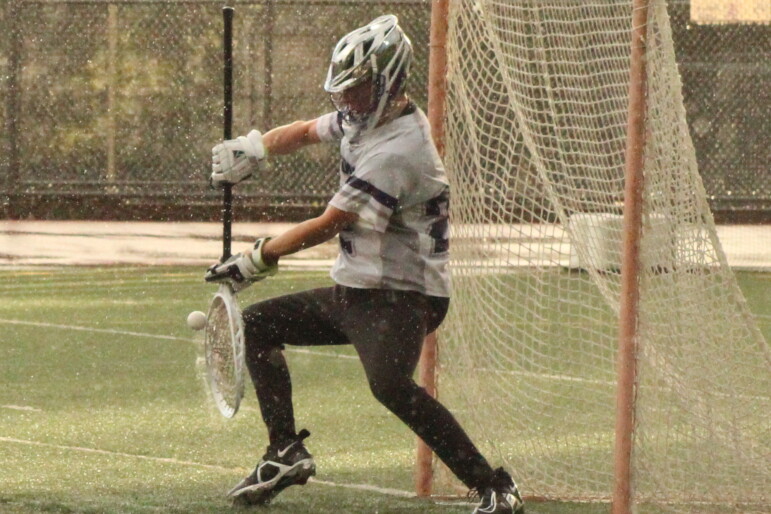 Dixon led the onslaught with three goals and two assists. Fredericks also contributed three goals. Jack Nelson had one goal and four assists, while brother Rylan Nelson scored two goals. Brayer had two goals and an assist. Noah Lindenbaum scored the other goal.
For Miramonte, Jake Diston had three goals and an assist. Jonah Azevedo scored two goals and Matthew Hawkins one.
Brayer missed the previous game against Acalanes, so that alone should improve the Highlanders' chances.
"The next time we play them, we're going to have Henry, so that's great for possession which helps our legs because we don't have to play defense after every faceoff," Dixon said.
Said Jack Nelson, "Obviously, Acalanes is a very good team, but I think we'll have a much better chance of beating them (with Brayer)."
Photos by Damin Esper